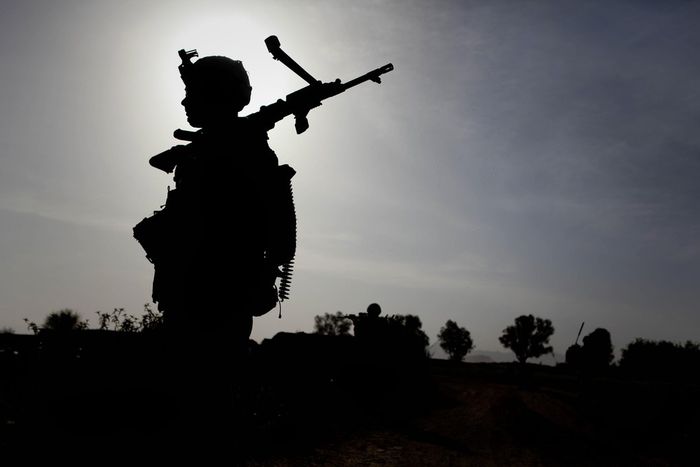 ISIS Recruits in the Balkans: Out of the Frying Pan and into the Jihadi Fire
Published on
While the terrorist group Islamic State has already beheaded its third 'Western' citizen and posted its videos online, hundreds of young men from Bosnia and Herzegovina, Kosovo, Macedonia and Albania are joining the organisation's Balkan battalions and are fighting to establish a caliphate in Syria and Iraq. The reason behind this trend is the precarious situation in their homelands.
"Repentance is part of our religion and heritage, so be a man, Arben, and bring me back my son," wrote Pranvera Zena on Facebook. The message was addressed to her husband who had run off with their eight-year-old son.
Two months ago, her husband claimed that he was going on a trip to the Kosovar mountains with their son. But instead he went to Syria to fight for the Islamic State (IS). In the message, Pranvera Zena explains how it all began: "The bad days began when you started to become so religious and tried to make me wear the veil."
A caliphate stretching all the way to Europe
The London-based International Centre for the Study of Radicalisation and Political Violence (ICSR) estimates that so far over 300 ethnic Albanians from Kosovo, Macedonia and Albania have joined Islamist groups in Syria and Iraq. The Islamic State's battalions are named after the background of their respective fighters.
The Balkan battalions make up the largest European group of all. According to the plans of the IS ringleader, Abu Bakr al-Baghdadi, the entire Balkans – and further on towards Vienna – are one day to become a part of the caliphate which the Jihadist terrorist organisation declared towards the end of July in the conquered areas of Iraq and Syria.
Eine Vice Magazine Reportage aus dem Inneren der Terrororganisation Islamischer Staat
A Vice Magazine report from the inside of the terror organisation Islamic State (IS)
Police raids in Kosovo and Bosnia and Herzogovina
43 suspected Islamists were arrested in the space of two days during police raids in Kosovo. Many of them were suspected of taking part in battles in Iraq and Syria. Explosives, weapons and ammunition were also seized during the raids which were carried out across the country in mid-August. The Kosovar public was shocked. President Atifete Jahjaga pledged that Kosovo would "not become a safe haven for terrorists".
The raids were triggered in part by two photos which were posted on Facebook by the Kosovar Albanian Lavdrim Muhaxheri. They showed the Jihadist beheading a 19-year-old Syrian boy. The Kosovar newspaper Express reported that Muhaxeri had been a commander of an ethnic Albanian unit of the terrorist organisation Islamic State.
Muhaxeri justified his beheading of the Syrian teen by claiming that the boy had been a spy and that the Quran dictates such a punishment. Kurdish television news channel KNNC reported in mid-August that Muhaxeri had been killed in battle and released pictures of his corpse. A further 16 individuals were arrested in Bosnia and Herzegovina two weeks ago. They were accused of recruiting Bosnian citizens for the Islamic State.
Terrorism expert Vlado Azinovic believes that so many Bosnians are prepared to do this because of the desperate situation in their homeland. He estimates that around 160 men and 20 women from Bosnia and Herzegovina have been in Syria since the start of the civil war there. In an interview with the publication Balkan Insight, Azinovic stated that, "These are mostly people who come from the social, economic and even geographical margins, with no propensity for work or abilities, with limited education, who believe they are fulfilling their holy mission there."
Croatia: A transit zone for Islamists?
One of the people arrested was Hamdo Fojnica, whose son, Emrah Fojnica, died recently in a suicide bomb attack in Iraq. Fojnica had already been brought to court in 2011 after allegedly being involved in a planned attack on the US embassy in Sarajevo. The offender, Mevlid Jasarevic, had shot at the embassy, wounding a police officer in the process. However, they weren't able to prove Hamdo Fojnica's complicity. Many of the people arrested recently have also kept out of prison, because the evidence against them is too weak.
In Croatia, its neighbouring country, people are now worried that their country could be used as a transit zone for Islamists from the region. In a recently published report, the Croatian security services warned that Jihadists were travelling in and out of their respective war zones via Croatia. The report states, however, that it's not yet known whether Croats are taking part in the fighting.
The author of this article, Krsto Lazarevic, is the n-ost correspondent for the German-language Eastern European magazine ostpol.
Translated from Balkan-Brigaden: Aus dem Prekariat in den Dschihad