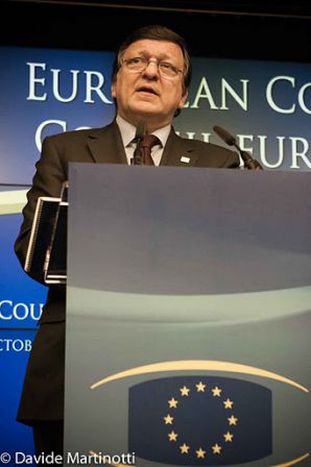 Is sleepy Europe going one step forward?
Published on
By Dominique Strzyz Photo Davide Marinotti Friday morning, sleepy European leaders appeared after 10 hours of all-night negotiations, to explain the conclusions they will take home with them. Thursday night there was no time to sleep on it because the conclusions have to come out before the stock markets wake up, which is normally 9h30 in the morning. What do we have by this time?
Not 17, neither 27 but 24 and maybe 26 countries that decided to forge ahead with new intergovernmental agreement on an advanced fiscal compact and economic policy coordination. With the UK left alone, Europe is prepared for change.
The changes agreed upon concern greater budgetary surveillance from Brussels, stronger fiscal discipline as well as automatic sanctions for states which exceed the 3% of deficit. Besides, the MFI will be supported with 200.000 million of euros to stabilize the Eurozone. The leaders also agreed to introduce the golden rule of balanced budgets in its constitutions.
However, these changes will not affect the EU Treaty as proposed by Merkel and Sarkozy. As we see, the EU community is trying to advance without community methods that clearly fail in times of crisis. In fact, the advance with intergovernmental logic is likely to throw up some unpredictable political and legal problems which will emerge as the intergovernmental text is drafted at the next EU summit in March. And where is the place for the EU institutions in this intergovernmental logic? Doubts about the future of the EU are far from being calmed, but it is true that Thursday night, Europe advanced a little bit faster than normal. So maybe we can expect more nights without sleeping a wink if we want to elaborate on some common strategy?
YOU CAN ALSO READ: