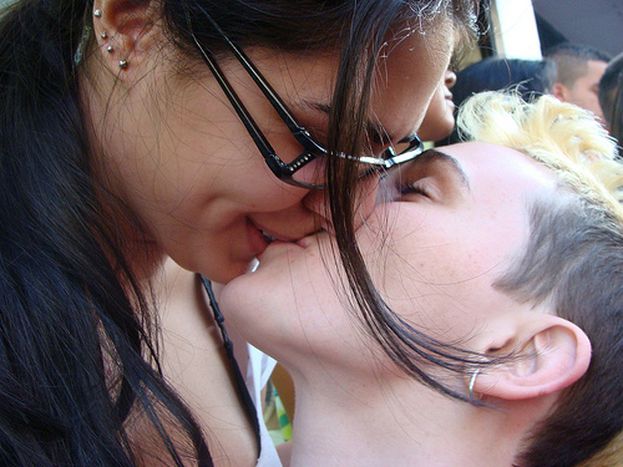 Is Hungary ready for same-sex unions?
Published on
Although four EU countries have already agreed to legalise homosexual marriage, Budapest, despite having initially given it the green light, has rejected the legislation. Now Hungary, and the 10% of its population who live with a long- term partner, are awaiting the national and European elections for an answer
The debate first began in 2004 when Péter Gusztos, a member of the liberal party alliance of free democrats (SzDSz), first proposed the idea of legal registering same-sex unions, a move which would give homosexual couples equivalent rights to those enjoyed by married couples. On 17 December 2007, a few months after extreme right-wing groups caused disturbances at the gay pride celebrations in Budapest, the centre-left coalition government adopted Gusztos' proposals. Everything seemed to be going well and the proposals were to be put into effect from January 2009. However on 15 December 2008, just two weeks before the legislation was due to come into force, the supreme court ruled that it was in fact unconstitutional. The court threw the legislation out on the pretext that the procedure of the civil partnership was far too similar to the inviolable and sacrosanct convention of marriage.
In the nearby Czech Republic, same-sex unions are recognised by law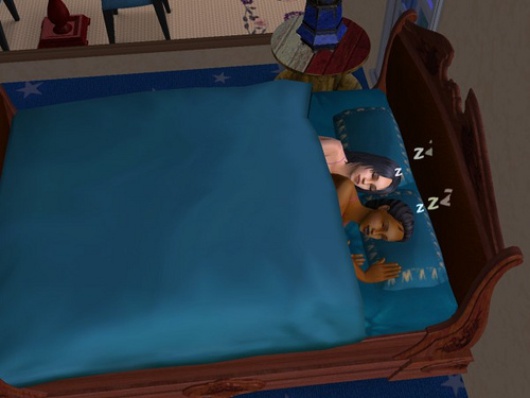 'The court's argument is pretty implausible,' declares András Léderer, 24, president of Új Generáció ('New Generation'), the youth wing of the SzDSz, the current opposition party. With more than 1, 500 young members, the group is especially vocal on the subject of civil liberties and it strives for equal rights, such as the right to choose one's own partner and for homosexuals to enjoy the same rights as heterosexual couples.
Clutching a frappé at Eklektika, the only gay-friendly restaurant in the Hungarian capital, András declares: 'It'll be a long time before the conservatives, the church and Hungary's civil organisations, many of which have right-wing tendencies, recognise that homosexual and heterosexual couples should have completely equal rights. Unfortunately, it is precisely these groups which influence whether politics are in favour of homosexual unions. For example, the Czech the government has been legally recognising homosexual unions since 2006 – let's think about that.' Holland, Spain and Belgium
have taken the same step as the Czechs. Meanwhile, 23 other EU member states are still considering following suit, some more seriously than others.
Another attempt in parliament to no avail

On 9 March this year, the SzDSz proposed a new, modified bill on the subject of civil partnerships in parliament. The party has now come to terms with the fact that it is better for them to settle with small steps forward, so long as they are in the right direction. This new proposal, which is supported by five parties and may very well pass as legislation, has been altered to give it 'less serious' consequences. Same sex unions will not sign documents at a registry office but instead before a notary; this information will then be entered into a databank. In addition to that, same sex couples will not be
subject to regular family legislation and therefore will not be able to adopt children, nor to take the surname of their partner. In the case of death or separation, the family of the individual will take precedence over their partner with regards to inheritance and access to dependants. In summary, they
are all restrictions which prevent same sex couples from enjoying truly equal rights. And seeing as 10% of the Hungarian population is currently living with someone to whom they are not married, this is an issue which would affect a large proportion of the population.
Like András, Anna Lovas Nagy, artist and host of a radio programme dedicated to the lesbian community – Tilos Rádió 90.3 FM – is in favour of homosexual couples being allowed to adopt children. 'If two women have a child, as is true in my case, and Mummy One, let's call her, were to have some sort of problem, her partner, Mummy Two, has no right to the child. It's a situation which absolutely must change, but it'll take time – Hungary isn't ready yet.' At 45 years old and with a 25-year-old daughter, Anna claims to have been the first lesbian to have 'come out' openly in the media ten years ago. Nowadays she is completely open about her sexuality, even if she admits she's been very lucky. Thanks to the unexpected help of a translator, she tells me over a sparkling water that the last few years have seen a real 'baby boom' among lesbian couples in Hungary, and even if only for this fact alone, there is a need to adapt to this increasingly common situation. 
The last few years have seen a real 'baby boom' among lesbian couples in Hungary
A girl passes by and greets Anna before setting up her film club meeting in the basement of this café in the new Jewish quarter of Budapest, a popular meeting place for the city's lesbian community. The young lady speaks to me in English and talks frankly about the proposal in parliament: 'We hope that it will pass; if not, we'll have to wait many years until it can be discussed again.' She talks about the political elections which are expected to take place later in the year, at which, according to predictions, the conservative parties are likely to do well. If this is the case, the debate on same-sex unions will come crashing down the Hungarian political agenda.
Bence Rétvari, president of the young christian democratic union, is one of the politicians fervently opposed to homosexual marriage. He believes that legalising homosexual marriage won't do anything but open the door to all manner of 'unorthodox' unions. For a start, he says, marriage should be for the
purpose of procreation; he feels it's impossible for homosexuals to seek equality in this respect. Quite simply, they are limited by biology. For now, Hungary will have to wait for the parliamentary discussion of the issue over the next couple of weeks.
Translated from Coppie di fatto in Ungheria: unione o delusione?