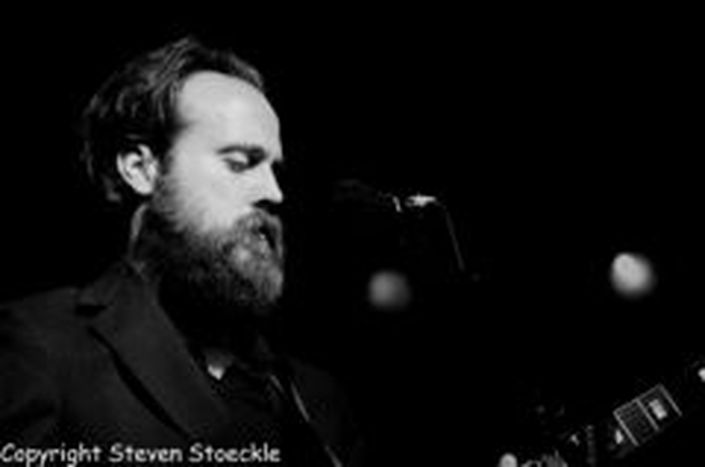 Iron & Wine at the AB
Published on
Florida born Sam Beam of the towering frame and unrelenting beard played Brussels' Ancienne Belgique on Wednesday. Better known as Iron and Wine, Beam is in Europe to promote his latest offering, Kiss Each Other Clean, another honest to goodness folk rendering of his portrait of life. A little tweaking of some old masters, but that's okay. A musician is not a jukebox.
Kiss Each other Clean is the name of the album, and it was received with much enthusiasm on the second last night of a 16 stop European tour. It is less hushed than Sam Beam's other albums, a little bit more cheerful and multi-layered than usual, doing away with whispered folk tales. Though our favourite wandering bard is ever-folky, this album is better suited to a raucous concert hall and features a lot of instrumentation and a broader range. This is a pleasant surprise, as Cafebabel expected to see the poker straight and plucking Beam that suits his quieter albums.
It's always nice to watch a favourite old crooner do a bit of experimentation. The night kicked off with a slightly tweaked "Woman King" from 2005, but the changed pace did nothing to prepare the crowd for what came next. Thrown among tracks from Kiss Each Other Clean, well-known songs from previous albums have been changed dramatically since we last saw Beam and his band on stage. Certain tracks were recognisable from their lyrics alone. Some audience members wagged tails in delight at the re-mastery of old faithfuls, but others were less than impressed. On the concert page of the Ancienne Belgique website, one disappointed die- hard says that the new sound was "self-indulgent" and "a little experimental".
But a true artist can create and also recreate. And after all, a musician is not merely a jukebox that you can fill with coins and push a button. Iron and Wine, Cafebabel salutes you.