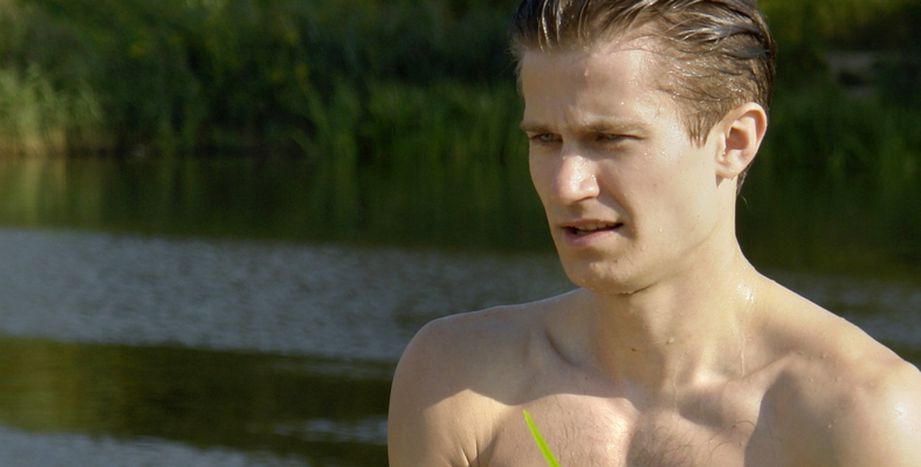 Interview with actor Paweł Szajda: 'I was used to a kind of dictatorship on the set'
Published on
On 13 February, the Polish film Tatarak by director Andrzej Wajda closes the Berlin Film Festival. The 27-year-old lead actor, a sort of Polish-American David Kross, tells us why he wants to return to his European roots
Like The Reader (Stephen Daldry), the story of Tatarak ('Sweet Rush') revolves around the relationship between an older woman (Krystyna Janda) and a young boy who are drawn into an impossible love. American-Polish actor Paweł Szajda (HBO TV series Generation Kill) plays the young Bogus.
Tatarak was directed by Academy Award winner Andrzej Wajda (honorary Oscar, 2000) and you have acted alongside some of Poland's most renowned actors. How did it all happen?
I still can't believe I acted in this film, my dreams came true! lt has been a very happy coincidence. Producer Michał Kwieciski remembered me from my first film Under the Tuscan Sun (2003, dir. Audrey Wells with Diane Lane) and contacted my American agent. I came to Poland one week later, and we did some test footage with Andrzej Wajda and Krystyna Janda and then I stayed. The next day the rehearsals started.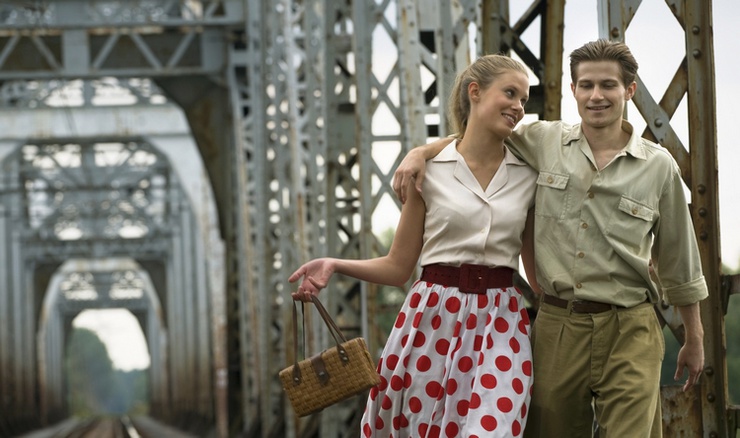 Was working with great Polish actors like Krystyna Janda and Jan Englert intimidating for you? How did they treat you?
I was so happy when I got the role in Wajda's film that I did not even feel the stress. Everyone was helpful and wanted me to feel relaxed and calm. The atmosphere was really good. Nobody was yelling! Up until this film I was used to a kind of dictatorship on the set. It wasn't the case with Wajda, who listened to everyone, and he was interested in using our ideas. I felt like I was working in theatre rather than making a film. It was a really interesting experience.
Can you recall the worst moment during the filming?
There were many difficult moments, but the worst ones were those underwater, when the temperature was really low and I had to get in the lake only in my underpants. The whole crew were wearing thick jackets, and I was almost nude. In all, that was also the funniest moment…
What are you doing in America?
After we wrapped Under the Tuscan Sun in Italy I returned to the States where I finished my studies in English literature and economy. Then I studied acting for a year in acting school but I dropped out, moved to New York and started classes at the Fordham University at the Lincoln Center campus.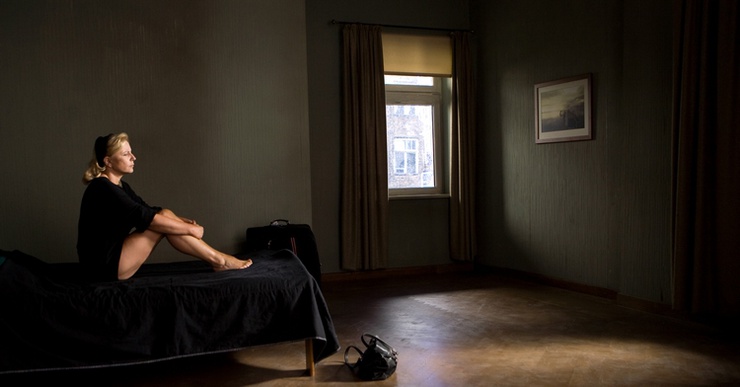 You have acted in Broadway theatres and in the HBO mini-series Generation Kill. Where did you get this idea of becoming an actor?
I always dreamed of becoming an actor. When I was 16 and I was graduating from high school we staged a play. I remember this moment very well. The second act was about to start, I waited for the applause to end and realised that I loved acting. After that, when I read a screenplay, I was immediately planning how to stage it. That was really exciting. I thought that I should chase my dream and that's what I did.
You have American citizenship. How Polish do you feel?
My Polish grandfather went to Chicago in 1912 where he met my grandmother, got married and had children. They came back to Poland after the war, bought some land and stayed there. Later, after the second world war my grandfather didn't want to join the communist party and in 1964 my family moved back to the USA. My mother graduated from university there but returned to Poland where she met my father. Shortly after introducing martial law (in 1981 – ed), my parents moved to the USA and that's where I was born. At home in Connecticut we always spoke Polish, I was attending Saturday Polish schools, I was a Polish boy scout...
What are your plans for the future? Are you staying in the USA, or coming to Poland?
I'd really like to work in Poland. I feel at home there, I have my family there and I'd like to spend more time with them. I've learnt a lot about myself there, about my family and my history.
What are your hobbies?
I love travelling. I like taking photos, painting. When we were filming Tatarak in Grudziądz (in northern Poland - ed), I took some wonderful photos of the sky – it's amazing there! Maybe that's why I'd like to act more in Poland - to be able to visit the country.
More from the Berlin Film Festival, reviews and news from the red carpet on our Berlinale blog
Translated from Paweł Szajda – kolejny młody talent na Berlinale