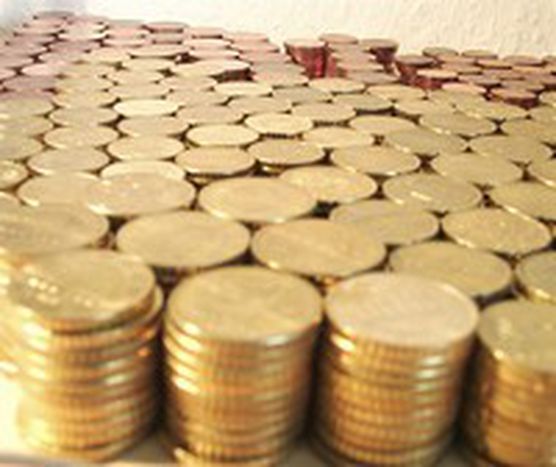 Inflation and economic growth: 'odd couple' loom on the Eurozone horizon
Published on
Translation by:
jessica adler
Year-on-year inflation fell by 0.1 of a percentage point to 1.7% in the Eurozone in August
As it does every month, the Economic and Financial Affairs Council (ECOFIN) has released inflation statistics for the Eurozone, made up of thirteen countries. The country with the lowest level of inflation, according to figures from the Statistical Office of the European Communities (EUROSTAT), is Holland (1.1%). Slovenia has the highest level (3.4%). In general, a slowing-down of the inflation rate tends to be accompanied by a slowdown in the rate of economic growth.
On 10 September Joaquín Almunia, commissioner for economic and monetary affairs, spoke at a press conference during the Ambrosetti forum in Cernobbio, Italy, saying the forecast for economic growth is lower than that predicted in May. It is now estimated that the rate of growth for 2007 within the Eurozone will be 2.5% of Gross Domestic Product (GDP), rather than 2.6%. Nevertheless, there are tensions which could cause the rate of inflation to rise without an accompanying increase in the rate of economic growth over the next few months.
Contradiction in terms?
On the one hand, the price per barrel of Brent crude oil has reached 80 dollars in international markets, which is nothing short of a record, and almost 80% more than in 2004. As long as the EU continues not to seek to develop energy technologies such as wind power, solar power and biofuels, its industries will continue to be dependent on expensive crude oil. Then there is the high-risk mortgage crisis which has forced the European Central Bank (ECB) to pump an unprecedented quantity of money into the market without increasing interest rates (at 4% today), a mechanism used by central banks to control price inflation.
Finally, there is the shortage of raw materials such as grain, partly owing to poor harvests in the spring of 2007, but also to the ever-increasing reliance of European energy companies on biofuel. These companies are new actors on the stage of the market for agricultural raw materials. Their demand is pushing up crop prices in the European market which is still subject to production quotas under the Common Agricultural Policy (CAP). Mariann Fischer-Boel, European commissioner for agriculture and rural development, reacted on 13 September by eliminating the 'set-aside' rule (under which farmers must leave 10% of their land fallow), for grain harvests this autumn and in spring 2008. What this means is that almost four million hectares (an area the size of 5.6 million football pitches) will be freed up.
Voices are already being raised – such as that of French president, Nicolas Sarkozy – calling for a reform of the CAP which would 'guarantee Europe's independence of food supplies,' based on an elimination of subsidies and weighted in favour of the EU when it comes to allowing products from outside of the EU to enter the market. This would certainly suit countries like Spain, France, Italy and Portugal, which are agricultural powers in Europe.
Translated from Inflación y crecimiento contradictorios en el horizonte de la Eurozona