India-EU, happy traders
Published on
With trade between the two markets reaching 80 billion euros, the south-east Asian country and the EU are hoping to advance with a free-trade agreement. What is this economic partnership about, and what are its challenges?
Salman Khurshid, India's external affairs minister, visited Europe between 28-30 January. He met with Catherine Ashton, his EU counterpart, in Brussels in their 13th inter-ministerial meeting. After six years of long negotiations, in a joint press statement the two parties have stated that they are both 'committed to ensuring we conclude our free trade agreement as rapidly as possible'.
EU-India love
The European union is India's most important commercial partner; trade between the two reached nearly 80 billion euros in 2011. That year the EU exported 40.4 billion euros of goods to India while imports were valued at 39.4 billion euros, a 17% increase in trading compared with 2010. At the trading plan level, the balance of trade (a profit of 1.1 billion euros on the part of the EU - ed) allows the EU to match these Indian imports, which are mainly in the textile sector but also in agriculture and energy. So the eagerness to see this agreement ratified - tackling questions on customs tariffs and the improvement of commercial infrastructures - is more understandable. The words exchanged by Ashton and Khurshid during this meeting really show the two parties' happiness in seeing their partnership materialise after long years of negotiation.
Indian imports to the EU are mainly in the textile sector, but also in agriculture and energy
Diplomatic relations between the EU and India were established in the 1960s and then extended in 1994 when the EU-India strategic partnership opened the door to discussions on politics and economy. The last two inter-ministerial meetings - in Brussels in 2010 and New Delhi in 2012 - were marked by the desire of both to refocus their relationship to take in commercial and economic cooperation while giving equal balance to policy, security and human rights questions. If political relations between India and the EU are still developing, then all efforts are concentrated on maintaining economic links. With an eye on this future market, Europe has a real interest in showing a united front to India, since it is in its form as a 'union', it remains India's primary commercial partner.
Future of partnership
The ratification of the free-trade treaty between India and the EU will stimulate a market that's made up of 1.7 billion people. The prospect of the mutual growth and prosperity it creates could shake up 21st century economy. The EU and India could now act as a counterbalance to Chinese and American power; something to potentially bring about geo-economic redistribution at a global level. 'If 80 billion euros in trade seems like a considerable sum, it is still well below the potential anticipated by researchers,' says Daniele Smajda, the EU Ambassador to India. But it is a potential which essentially depends on policies dealing with customs barriers and taxes.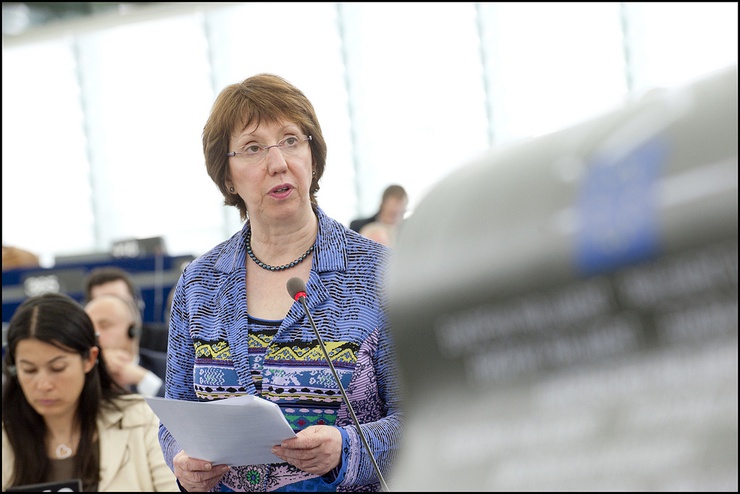 The success of free trade between the EU and India should allow for a more significant breadth of trade. This would be a positive move for the EU as India represents an essential market for its economic recovery. 'It concerns all aspects of the European economy. In terms of the automobile sector, on the French side as well as the German, we know how important opening the Indian market is,' the diplomat states.
'The Indian government opened retail trade to foreign investors; this means that retail multinationals can open supermarkets in the country and keep up to 51% of the capital'
Since Manmohan Singh took office as prime minister in 2004, India has become aware of the importance of direct foreign investment (DFI). An essential part of the current economy, DFI is now considered a substantial force for India's economic development. Consequently, several liberal reforms aimed at attracting DFI to the country have been undertaken, most recently with concessions being allowed for large-scale distributors, telecommunication and aviation. In September 2012, the Indian government opened retail trade to foreign investors; this means that retail multinationals can open supermarkets in the country and keep up to 51% of the capital. Although this is a long-awaitedreform aimed at re-launching a moribund economy, it has nevertheless brought a political and trade union revolt in its wake. The success of large-scale distributors could bring about the disappearance of the small retailers who make up 93% of India's retail trade.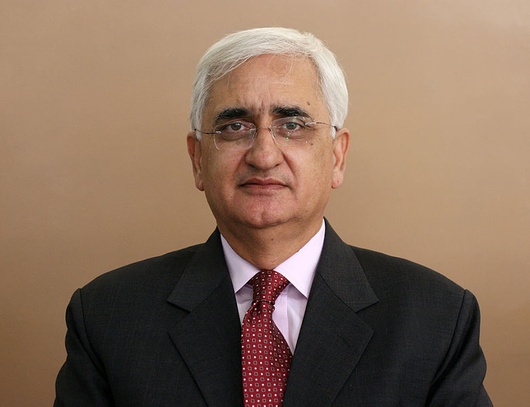 For many political and economic specialists, the Indian economy is still vulnerable because of its skittishness regarding investments. If the reforms seem to open the country up a bit, India could become one of the preferred destinations for investors looking for good quality production but cheap labour. However, as in Europe, trade unions in India are worried about the consequences of an ultra-liberal market. That's just one issue that politicians will have to take into account to ensure an Indo-European partnership that is both equitable and dynamic.
Images: main (cc) abhiomkar/ flickr/  abhiomkar official site; in-text Ashton (cc) european_parliament/ flickr, Salman Khurshid (cc) wikimedia
Translated from L'UE, l'Inde et le libre-échange : de New Delhi au New Deal