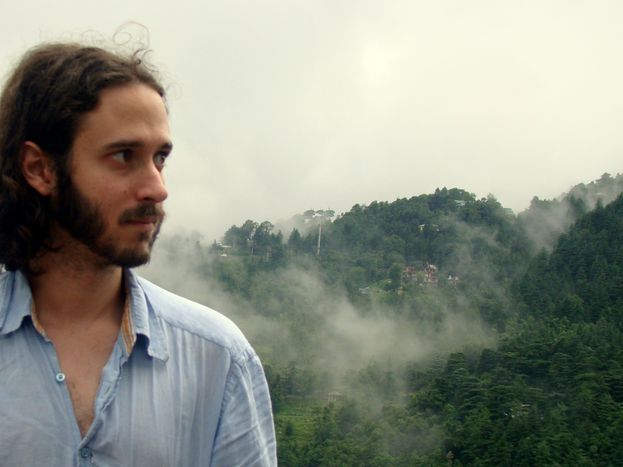 India: country for European yogi?
Published on
Translation by:
Buzz
Five European tourists and expatriates in Bangalore, the new 'Silicon Valley' of India, and Mysore in Karnataka, yoga capital of the south, tell us why they have come to India and if reality has lived up to their expectations
'Incredible !ndia!' is the 2010 slogan selected by the Indian tourism ministry to attract new visitors. Tourism in India is a sector that employs more than 18 million people and accounts for 5.6% of the country's GDP. In 2010, 5.9 million tourists visited the country, coming mainly from the United States, the United Kingdom, Bangladesh, Sri Lanka, Canada and France; about 86, 000 French tourists travel around India for six months or more every year. The main destinations are the north and Rajasthan in particular, for its scenery, temples and ruins, Kerala in the south for its cuisine, yoga and Ayurveda medicine (traditional Indian medicine) and of course the famous Goa, which in India is synonymous with partying and sunbathing on the beach.
Frenchwomen studying in India
 The number of westerners and Europeans in India is growing, whether they are staying for a short period of time or several years. Interest in India has grown significantly since the hippie movement in the late sixties which saw a wave of youths revolting against society, invading the beaches of Goa and the Indian villages in search of spiritual revelation. Whilst the hippy movement (influenced by British band The Beatles, who visited in 1968, or even Steve Jobs who lived there in the mid-1970s) died down, the almost mystical attraction for India has continued to grow. It has given rise to legends, myths or even a mindset - in France there's a famous book called Crazy About India ('Fous de l'Inde' by Régis Airault) which states a known contemporary proverb - either you love India or hate India.

Vox-pops from France, England and Switzerland
Frenchwomen Claire and Charlotte, both 21, have been in India since August 2011, and will be in Bangalore for two years. They came to complete their masters degree in design; the Nantes Atlantique School of Design offers the possibility of studying in Shanghai (China) or Bangalore for two years. Charlotte chose India for its craftsmanship, culture and because it is an English-speaking country. Claire was drawn to India because it is a developing country, for its spirituality and the opportunity to go in search of herself.
'I feel at home in this country where incredible things always happen. People are open and easy to get on with,' says Charlotte. 'I am learning things about myself and about how to put things into perspective,' adds Claire. 'However, I am very aware of the skin colour difference and have a lot of difficulty with the food.'
For Tom, Europe is 'over'. The thiry-year-old has been in India since December 2010, only returning to his native UK in October 2011. Tom had come for a friend's wedding in 2005 and had loved the country. He returned as a volunteer for a humanitarian mission within the Odanadi organisation, which fights against human trafficking:
'The search within my journey was quite selfish. I am not particularly interested in the spiritual aspect of India; I came with a particular purpose, which was to help Odanadi organise its missions better. India is a country of extreme contradictions, including the status of women. India resembles the Europe of a few years ago - the mid-twentieth century - but the big difference is that there is very strong pressure from the media. This is something that did not exist in Europe at that time. There are many positive things in this country. In my experience, it takes time and courage to get them.'
Sylvia, 35, is a Polish woman who also lives in England. She is in India for a second time, having come 'for the yoga' where she finds its spiritual aspect more rewarding:
'I love India and its extremes. You can live a real life whilst in Europe we are in a bubble. Life is simple and the food is simple. Once you are back in Europe, you appreciate more what we have, and once you are out of your comfort zone, it helps this to grow.'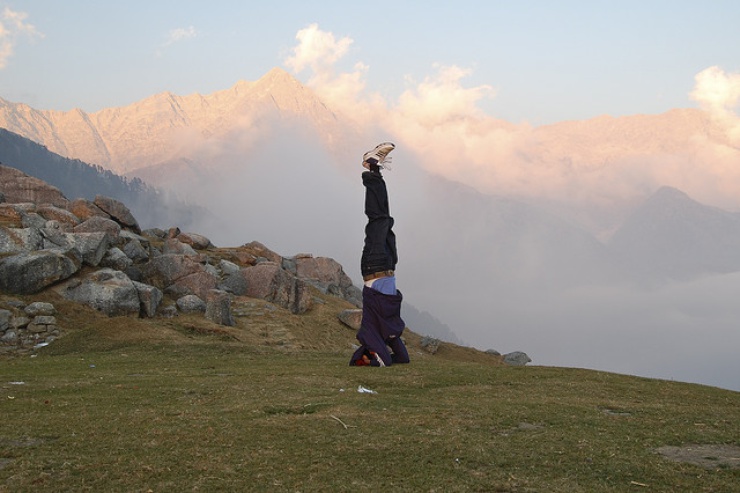 Katharina from Germany has been in India for a year and will go back to Switzerland, where she lives, in March 2012. Katharina has travelled extensively and wanted to go to India as she had imagined it as being the 'icing on the cake' of her travels:
'It is a country that has everything I like: yoga, spirituality, sculpture ... I came to Mysore to study yoga and then went to live in an ashram in Pondicherry. Religious rules frighten many in this country, and as a woman I feel oppressed. But I try to look on the bright side; I have learnt a lot and met numerous people.'
Images: main (cc) matness4dummies; in-text (cc) Alona Praslov and (cc) vivekthakyal/ all courtesy of Flickr
Translated from Européens, que venez-vous chercher en Inde ?