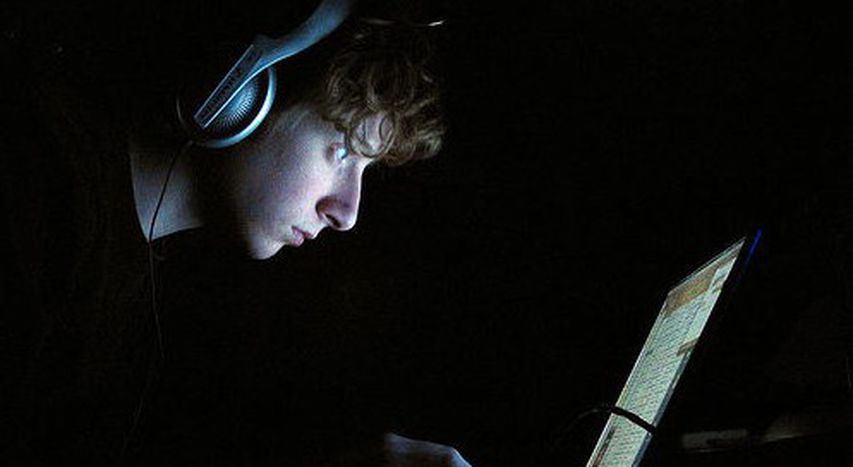 In Europe internet is in, TV is out
Published on
Television audiences are diminishing, yet consumers have never been as interested in new content which is switching from one screen to another
TF1, the biggest commercial television channel in France, is having a crisis: the famous eight o'clock news, a veritable institution, has dipped below the symbolic bar of 30% of the market share. For decades, the televised evening news has been THE meeting-point for the large majority of French families. This drop in viewing could just be an anecdote that will be told in better times, but in reality it reveals a change in viewer habits which is well underway. It also hints at related, newer economic models (public revenue).
I watch what I want
Throughout Europe, viewers are faced with a plethora of TV channels. Audiences are diminishing because of the increased division of viewing. We have never before watched so much media, but the trend is now to watch à la carte: I-watch-what-I-want-when-I-want-and-not-what-and-when-it-is-imposed-on-me. So, all the big terrestrial channels are following this trend and proposing or plan to propose online 'catch up TV' to allow viewers to watch their favourite programme or series when they choose.
I watch what I want when I want and not what and when it is imposed on me
In the United States, the TiVo system has become very popular. It lets you record programmes and watch them later, even allowing you to flick past the ads. Along the same lines, Video On Demand (VOD) is taking off at great speed throughout Europe, and its catalogues are getting thicker each day. The European Audiovisual Observatory counted no fewer than 250 VOD services in Europe at the end of 2007, one hundred more than the previous year.
TF1 blames Youtube
For the first time in decades, young people are watching less and less television, in favour of the internet (chat, social networking, blogs) and mobile phones. 30% of young people aged eight to fourteen years use the computer at the same time as watching TV. Rather than putting on MTV, you only have to go on Youtube to find music videos. Video broadcast sites have become quite important in the last few years. Youtube, the French-based Dailymotion and co. represent more than a third of the global bandwidth on the web.
In a single year traditional channels have lost 10% of their audience in the 15 to 34 year old age range. Attempts to curb this phenomenon have resulted in the first complaint: TF1 has attacked Dailymotion and Youtube, claiming compensation to the value of 100 million euros. Others have tried to come to agreements, like Canal Plus and Dailymotion. The TF1 group has launched its own online TV service, called Wat TV, to compete with the giants of online video. Another method is Catch up TV: a web site on which the internet surfer can watch TV programmes at any time, in order to adapt to these new media viewing trends.
Tracking viewers
So is the internet the future for TV viewing? In any case, that is the bet that Janus Friis and Niklas Zennstrom are taking. They are famous on the net for having developed Skype and Kazaa, while creating their platform Joost. Joost is an application based on a 'peer to peer' system, which allows you to view audiovisual content. The interface allows a high level of interactivity, giving the user the choice of numerous TV programmes and also allowing them to create playlists or even to participate in the programmes by posting comments or voting.
The era of the washing powder company inundating our screens with messages has passed
Interestingly for users, the system allows advertisers to create targeted ads (using the viewing habits and surfing history of the user), and to closely track users (from the moment they see the ad until they go onto the site of the seller). The era of the washing powder company inundating our screens with messages has passed. In the future, they may only be targeting those who are likely to be interested in their product, which will reduce costs and increase the efficiency of their campaigns.
Endless personalisation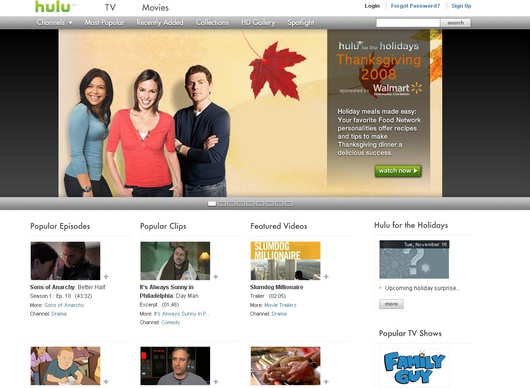 Joost merited a huge success since the moment of its launch in May 2007 to the release of its beta version in September 2007. But since then, audiences have not taken off and competitors have emerged: for example, Hulu in August 2007. News Corp and NBC's Youtube rival (which of course benefits from the content of these shareholders), has targeted audiences which are beginning to strongly attract advertisers. One could also give the example of the combined initiative of Intel and Yahoo to offer new internet applications viewable on your living room TV screen in August 2008. The idea is to display superimposed, personalised widgets over the images on the screen (little windows which deliver information like weather, traffic conditions, TV programmes, and so on).
So, TV as we know it is evolving into a mix of classic television and internet: the interface will resemble that of a traditional TV with more diverse windows of information coming from multiple sources, including a variety of communities which the spectator can join and which can be endlessly personalised.
Translated from Face à Internet, la télé est-elle démodée ?