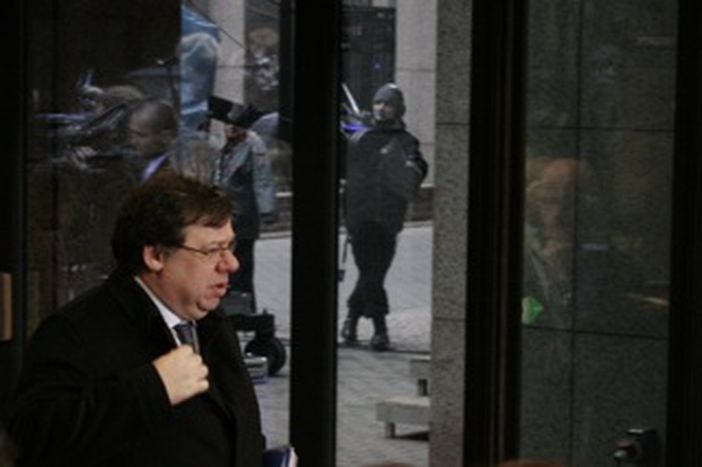 I wonder if anyone here knows I'm retired
Published on
By Jonathan Macghiolla Chomaill and Sean O Dubhghaill
What is the point of Brian Cowen attending the European Council meeting on Energy priorities for Europe? I guess he wants to say goodbye to some old acquaintances and what better way to do so at Europe's expense?
He has retired now; although curiously he is cited as Taoiseach in the press release of the European Council members' photobook, after having resigned his post 2 days ago and is probably saving for the future; golf is after all an expensive sport. Or perhaps he is a looking to scrounge a few last-minute tickets to the six nations rugby game this weekend (Ireland vs. Italy). We'll see if Berlusconi help aul Brian out by delivering the goods, not immune to a bit of backhanded controversy, at the taxpayers expense, himself.
But surely at this meeting Ireland would have been better served by someone who is at least looking to Irish people moving forward (or should that be abroad?). No matter how bad a job they've done over the past 13 years, they are trying to correct past errors. One thing is for certain that within the future for Irish governance there is no space for Brian Cowen, so then why is there still a place for him here?