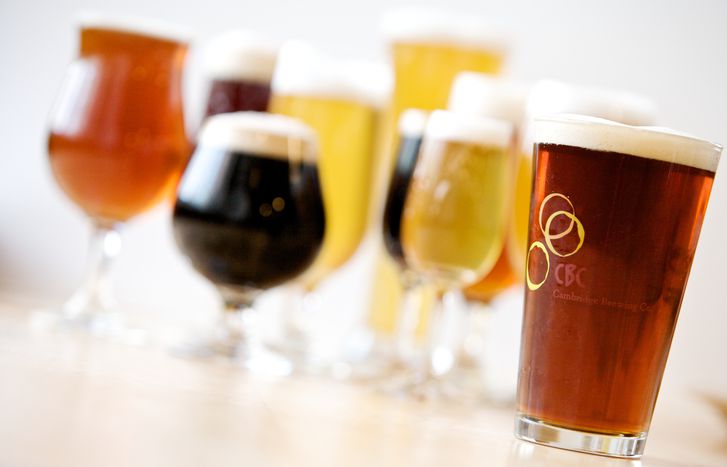 I want to live in an Estrella Damm advert!
Published on
Written by Emmanuel Haddad – 24/09/11, Translated by Jamie Broadway
I am 25 years old, nearly 26. I have an unstable job, and I save my money for going out and having a drink with my friends where we discuss the current economic model which is destroying our futures. This is an easy conversation in Catalonia where 40% of young people are unemployed.
This always leaves time to chat and drink beer: Estrella Damm to be precise. After a few beers, the discussion moves from Milton Friedmann, to the girl's beautifully toned legs who's sitting next to us, to the white stones of the Andalusian villages and then to the colour of the waters of the Galician beaches. Everyone then returns to their homes, slightly drunk, and goes to bed and starts to dream about an Estrella Damm life. This is because everything that we are searching for in life is found in an Estrella Damm advert.
For example, we leave a girlfriend in order to do a culinary course at El Bulli, the best restaurant in the world (which is Catalan obviously!). We then fall in love with another stunning, 6ft blonde, with a body that shows no sign of overindulging in gastronomic tasting. "A beer please." "One euro."
Or, we are building a fire on some beach for the festival of Saint Jean, and then suddenly we have the urge to go out sailing with girls dressed in bikinis who are all 6ft with bodies that show no sign of having endlessly drunk beer. Then finally, we all fall in love and on the way home we kiss. "Two beers please." "Two euros".
Or even, we take a little holiday in Fomentera, and the first thing that we see are two girls, a blonde and a brunette called Vicky and Cristina who like to go topless in motorboats and make love in hammocks, and the numerous Estrella Damms that they are downing only make their smiles look even more divine. "Three beers please." "Three euros."
This evening at the Merce party, Herman Dune (the French/Swedish group whose music is used in the 2011 Estrella Damm adverts) will be performing…in the former Estrella Damm factory of Barcelona! So therefore, in preparation for the event, which could well end up in a deserted creek with Vicky and Cristina, or on a sailing boat sponsored by Estrella Damm, I will be heading to the Ravalistan neighbourhood with my hapless but happy Spanish friends, where we will drink a few beers sold in the street for one euro each by the even more hapless Pakistani street sellers.
All of these beautiful people mesmerised under the star filled sky of Barcelona…sponsored by Estrella Damm!