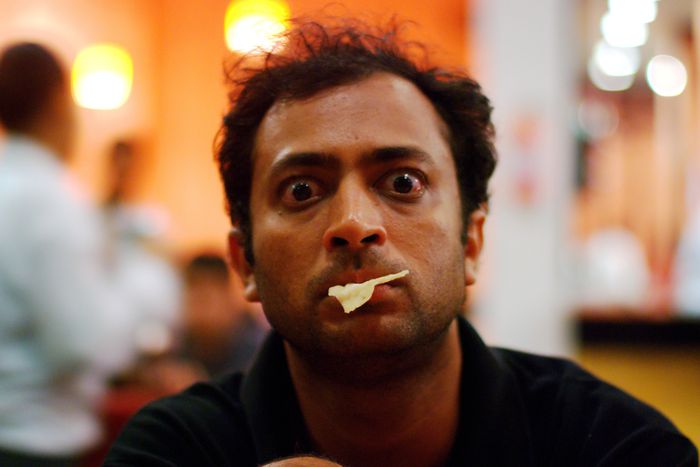 Hungary introduces tax on crisps
Published on
Prime minister Viktor Orban's government has set itself the task of driving unhealthy eating habits out of Hungary. They are now trying to do this with the help of the so-called crisps tax which came into effect on 1 September
Anyone wanting to picture the physical state of Hungarians should look for a Hungarian beach in summer. There you realise that body size is seen as a 'status symbol' by Hungarian men. It's your waist which makes you a proper man. The size of many Hungarians is soon explained when you go to restaurants or snack bars.  Where are the vegetables? Salad? Absent. Instead, there is bean soup with knuckle, schnitzel in spicy sauce with plenty of garlic and bacon rind. Of course, the obligatory goulasch can't be forgotten.
Don't forget the meat!
It isn't least because of their fatty and indigestible eating habits that the health of Hungarians is poor when considered in a European context. Doctor Roza Adany illustrates the health of the Magyars with the following examples: three times more Hungarian men and women die of heart and vascular diseases than the European average. Death due to diseases of the digestive organs are 5.5 and 4.4 times more common for Hungarian men and women respectively than the European average.
The money raised by the crisps-tax will flow into the financially weak Hungarian health service
Faced with this situation, prime minister Viktor Orban's government has set itself the task of driving unhealthy eating habits out of Hungary. They are now trying to do this with the help of the so-called crisps tax which came into effect on 1 September. Anyone who thought that the new 'people's health products tax', as it is officially called, would apply to extremely fatty and indigestible dishes like schnitzel was mistaken. Mainly sugar drinks and snacks with a high sugar content like chocolate and crisps have become more expensive. The levy slaps on the equivalent of 40 cents per kilogram to the price of biscuits and packaged cakes and 80 cents to the price of crisps. Hungarians now have to pay almost a euro more per litre for energy drinks. The government plans for the money raised by the crisps-tax to flow into the ailing and financially weak Hungarian health service.
Romania's 'whopper tax' fails
The Hungarian food industry is the one thing which won't see any of the crisps tax's potential benefits. According to the Hungarian brand association four Hungarian factories producing food products will be shut down as a result of the crisps tax by the end of the year. Around 2, 000 people are threatened with unemployment. That's with an already high unemployment quota at 10.8 percent.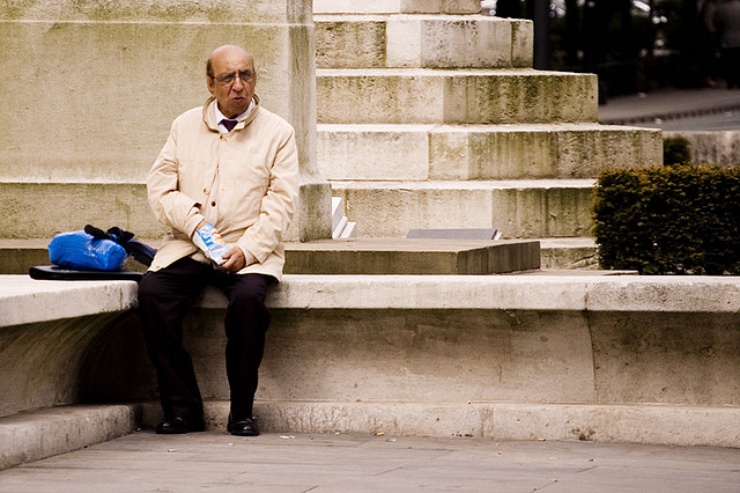 In 2010 a similar tax in Romania failed because food prices would have become too expensive. Supermarket prices in Hungary too are already very high. As a result, many Hungarians who live on the Hungarian-Austrian border regularly cross the border to do their shopping, with food considerably cheaper in their western neighbour. Yet on average the Hungarians earn much less than the EU average with 1, 165 pre-tax.
Recipe: home-made crisps – escaping the tax
The author of this article, Peter Bognar, is a member of the Berlin-based eastern European correspondant network n-ost
Images: main (cc) code_martial; Hiding? (cc) coxy/ both courtesy of Flickr; video (cc) KFCHungary/ Youtube
Translated from Einmal gestoppt, nie mehr gepoppt: Ungarn führt Chips-Steuer ein