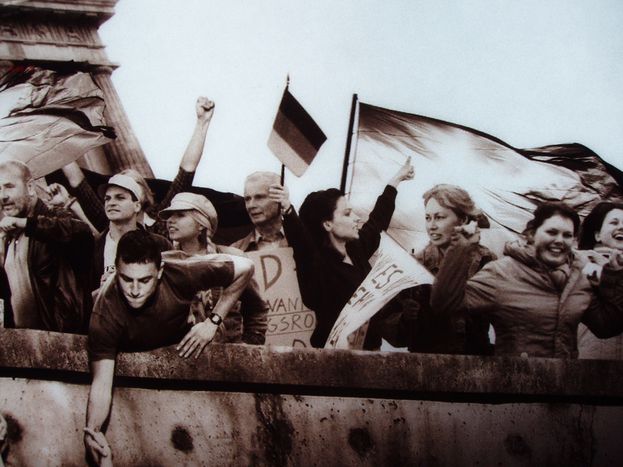 How much GDR remains in the EU?
Published on
Translation by:
Andrew Christie
'We are the people' – in favour of more democracy in the European elections!
When, 20 years ago, the people of Leipzig and other cities in the former German Democratic Republic (GDR) took to the streets chanting, We are the people, they wanted nothing less than freedom and public cooperation. They understood that these things guarantee peace, development and prosperity. They were suddenly able to travel the world – yet, as their personal opportunities opened up, the chances of democratic participation in Germany were constantly diminished.
The latest data from the German ministry of justice reveal that 84% of the laws passed in 2008 in the country resulted from orders from the European commission. Two prominent examples are the smoking ban and the increased storage of data on the population, both of which were passed against the will of the majority of the population. This shows how influential an institution the commission is within the EU. Unfortunately, it is also the most important, since the European parliament's remit is largely consultative; it was massively restricted by the Lisbon treaty with respect to legislative initiative, which is normally a standard role for parliaments.
84% of the laws passed in 2008 in Germany resulted from orders from the European commission
The last parliament to be reduced to the role of supplicant to its leadership was that of the GDR, the Volkskammer. The government called itself the Politburo. This situation was legally ended in 1989, but it still begs the question of why we European citizens allow ourselves a parliament that is completely incapable of representing its public. When even the chairman of the Socialist group in the European parliament, Martin Schulz (SPD), goes on the radio to bemoan the lack of democracy within the EU, urgent action is called for. It would be entirely reasonable to ask him and other EU politicians why they do so little to counter this. Clearly we need further demonstrations in Leipzig, Paris and Brussels, with calls of 'We are the people – in Europe too!'
The author is a member of Newropeans, the first pan-European people's movement for greater democracy in Europe
Spice up your European elections on EUdebate2009.eu!
Translated from Wie viel DDR steckt in der EU?