How many Europeans took part in Women's Marches?
Published on
What are the international repercussions of the Global Women's March? One week on, we look at the huge number of European cities that mobilized to condemn misogyny, machism, hate and intolerance. The flashpoint was the inauguration of Donald Trump, but ultimately the marches were a call in favour of human rights. 
"But it doesn't stop here. Now we must put on comforatable shoes, get together with friends and family and make history. The actions continue." 
Following the Women's Marches across all world two weeks ago, we can draw three conclusions.
One: in Europe, not all countries mobilize in the same way. 
Two: we live in a very interconnected world, and you it's impossible to predict the scope of a Facebook event. 
Three: that when there is an injustice or something you do not agree with, it's important to make it known because, as ridiculous as it seems, there's always someone who shares the same worry. It's well known, when it comes to the matter of revolutions, two heads (or 440,000) are better than one.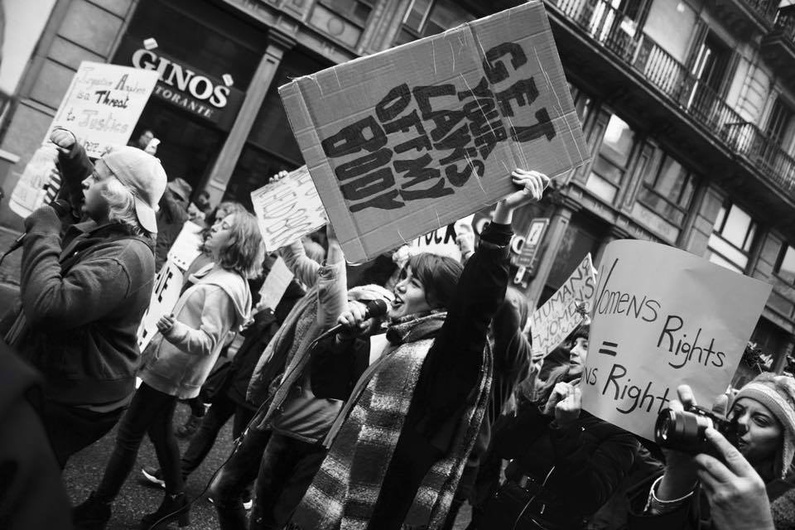 This march, which began as a Facebook event against the inauguration of Donald Trump's misogynist comments, has inspired some 5 million people around the globe (nearly half a million in Washington alone) to protest against a political reality that, althoughdemocracatic, they consider to be unjust. The president's attitude cannot be overlooked. Because it's not only the minorities who will lose out: the whole of society will move backwards.
In Europe, where attendance figures have not been published, participation has been well spread geographically. In total, 75 cities in 29 countries across the continent organised "Sister Marches", in which men and women took to the streets to share their anger. For themselves, but above all for international community. The four countries with the most marches have been the UK, with marches in 15 cities; France, with 8; Germany, with 7 and Portugal, with 5. 
Nevertheless, the winds of protest didn't blow through Europe in it's entirety. In the majority of countries, only one or two cities (principally capitals) joined the movement. Cyprus, Estonia, Croatia, Malta and Ukraine, have remained on the margins. In the Balkans, with the exception of Kosovo and Serbia, there were no manifestations. To what do we owe this absence? We can't forget that Europeans are fighting their own battles, and individual marches reflected this. Poland is a good example of how mobilizations can acheive something real; the recent #CzarnyProtest in Warsaw managed to stop the government from enacting a prohibitive abortion law. There may not have been a march in Macedonia, but women there are becoming increasingly politically active.
While Donald Trump and his (mostly male) entourage sign laws to withdraw American financial support from international NGOs which assist and advise in matters of family planning, sexual health and abortion, many ask what purpose this protest has served. Is it time to throw in the towel?
Never. Because history is cyclical, and as Noam Chomsky said: "You don't win victories tomorrow." 
Translated from La Marcha de las Mujeres, en 75 ciudades europeas