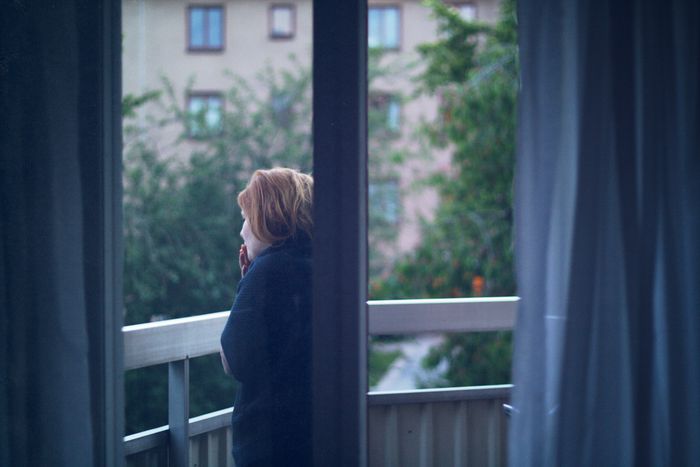 How Finland could be a smoke-free country by 2030
Published on
The days of lighting up in Helsinki are numbered. Finland will become the first country in the world to introduce a total ban on smoking, which is expected to come into effect in 2030.
In Finland, smoking should in the not too distant future, be a thing of the past. It is an unhealthy habit, having detrimental effects on one's health and the environment, and above all, it has become increasingly expensive.
As early as 2010, the Finnish government announced that it was hoping to impose a complete ban on smoking by 2040. But now, the date for the ban has been brought forward by 10 years: in 2030, the government plans to start to phase out all tobacco products. Compared with their European counterparts, Scandinavians are model pupils. Only 15.4.% of the Finnish population are classified as daily smokers, according to an OECD study from 2015, which puts them on an equal footing with their Swedish and Norwegian neighbours. In other European countries, a higher proportion of the population is unable to shake their daily habit: in Greece it's27.3%, in Hungary 25.8% and in Latvia 24.6%.
Finland hits the ground running
When it comes to health consciousness, social justice, and equal rights, Scandinavian countries are leading the way in Europe. The results of the World Happiness Report, an annual study led by the United Nations, support the notion that Scandinavians enjoy a higher quality of life, with three Scandinavian countries - Norway, Denmark and Finland - appearing in the top five. Closeness to nature, environmental protection and access to healthcare can be attributed to these countries' elevated levels of happiness. A whole range of medical problems, from addictions to smoker's leg and infertility, are also less prevalent in Scandinavia.
For some time, the Finnish government has been working towards its goal of making Finland a tobacco-free country and it has been relatively successful: the period between 2005 and 2015 ,saw a significant drop in smoking rates among 14-20 year-olds. Seemingly, smoking in Finland has lost its appeal.
Since 1978, advertising for cigarettes and tobacco has been banned in Finland. In 1995, smoking in public spaces was prohibited, and since 2012 shops have been barred from displaying packets of cigarettes. Furthermore, the price of tobacco goods, as well as alcohol, has become comparatively higher.
The new Finnish smoke detector
However, drastic measures will be needed in order to expunge cigarettes, e-cigarettes, nicotine gum and snuff tobacco from the Finnish consciousness. Imagine your neighbour is enjoying a cigarette on their balcony. It is a warm summer's day, and clouds of smoke drift towards your balcony. Their little habit may be a nuisance, but it is also an individual freedom that could soon be curtailed. As of early 2017, letting agencies have been free to ban tenants from smoking on their balconies, terraces or roofs (with prior warning, of course). Furthermore, pipe- and cigarette-shaped confectionary has disappeared from product lines, so that young people aren't tempted to try smoking. Even nicotine gum is now a distant memory for children who grew up in the 1990s. Good old Scandinavian altruism, or an infringement of human rights?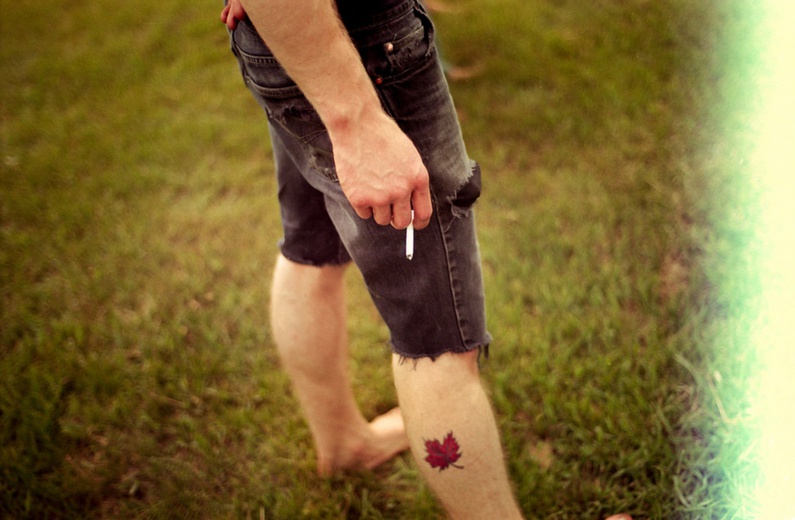 Further details regarding the ban have been announced. It will become increasingly difficult for Finnish retailers to sell luxury goods to customers: retailers have always been required to have a license in order to sell tobacco products, but now they will be saddled with a surveillance fee of €500 per checkout. The goal is to minimize consumption through higher taxation, and to make sales of tobacco goods increasingly unprofitable.
However, we all know that forbidden fruits taste the sweetest. Is the criminalisation of tobacco products definitely the best course of action? Would it not be more effective to invest in more health awareness campaigns? Of course, the Finnish government is quick to quash any doubts: Kaari Paaso, Prevention Expert at the Finnish Ministry of Health, told CNN in an interview that smoking needs to be systematically "stubbed out" from all corners of the globe.
Personal freedoms aside, restrictions on smoking so far hasn't appeared to have had a negative impact on the levels of happiness of Finnish citizens. In any case, over the next few year, we will keep our eyes on the World Happiness Index, to see if Finland can maintain its position at the top of the leaderboard.
Translated from Rauchverbot ab 2030: Keine Fluppen mehr in Finnland