Honour your women
Published on
Translation by:
sarah bowskill
In spite of new laws, many Turkish women continue to suffer violence at the hands of family members without there being any real response from the authorities. Jenny Vanderlinden from Amnesty writes.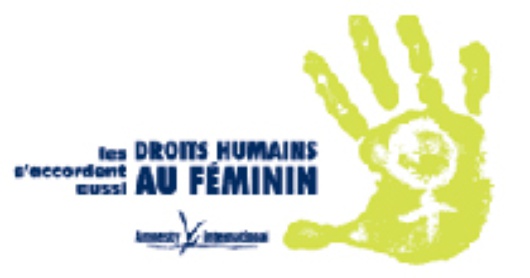 "Güldünya Tören named her baby 'Umut', meaning hope. She knew that the two of them might not have long to live. After she became pregnant, she had refused to marry her cousin and was sent to her uncle's house in Istanbul. There, one of her brothers gave her a rope and told her to hang herself. She escaped and begged for police protection, but was assured that her uncle and brother had promised not to kill her. In February 2004, shortly after the birth of her baby, her brothers reportedly shot and wounded her in the street. From her hospital bed, she pleaded for the police to protect her. One night, her killers entered the unguarded hospital and shot her in the head. Güldünya died shortly afterwards…" (From an Amnesty International report)
Honour crimes
In Turkey, as elsewhere in the world, women see their basic human rights violated in the name of honour, love, jealousy, passion or tradition by members of their own family. None of these values legitimises resorting to violence. 'Honour killing', of which Güldünya Tören was a victim, is only one sort of violence suffered by women. The horror of these honour crimes should remind us of all those who are raped, beaten and forced into prostitution and arranged marriages, sometimes when they are very young. Forced virginity tests continue to take place even though they are banned. Indeed, in some communities, men's honour depends on the purity of their wife, sisters and mother. The behaviour of women is thus a family matter and not a question of individual choice. This humanitarian scandal, too often kept quiet, must be taken into account by all countries, as demanded by Amnesty International in its recent preventative campaign "Stop violence against women".
For women, discrimination and violence are closely linked. In certain areas in Turkey, a girl can be promised to someone in marriage from birth. She has less access to schooling and higher education than boys. As an adult, a woman is less informed of her rights. She will have fewer opportunities to develop her skills in different careers, notably in politics. Without a profession or her own financial resources it will be difficult for her to put an end to a violent relationship. According to UNICEF (The United Nation's Children's Fund) 640,000 young girls don't attend school, even though it is compulsory in Turkey and the law gives men and women an equal right to education. In school textbooks, women are often represented in subaltern, demeaning roles while men have the key roles.
A duty to protect
Amnesty International calls all leaders, all states and organisations such as the United Nations, the European Union and the Council of Europe to support and promote initiatives which aim to guarantee the prevention of violence and the protection of women. Turkish authorities absolutely must put into practice the reforms made to their laws and ensure that all women who are victims of violence obtain justice. Those guilty of these acts must be given punishments that are proportional to their crime. As for religious institutions, they are called to abandon all action which encourages or tolerates violence against women and to respect women's rights.
The Turkish government, with the support of the international community, must put in place mechanisms for the protection of women: sufficient refuges and a social infrastructure able to support women who have suffered violence. The Turkish government has passed a law that stipulates that a refuge for women should be built in every municipality of more than 50,000 inhabitants. It is vital that these refuges are developed in cooperation with women's charities that have experience in this area and enjoy women's trust. It is equally necessary for the police and judicial authority to be trained so that they can act quickly and effectively against all forms of violence of which women are the victims and so that they can attach suitable importance to these matters. Finally, the introduction of civic education programmes in schools, which valorise the role of women at the heart of the family and in society will allow girls to become confident adults, and the boys to see them as their partners with equal rights and will help bring about a change in attitudes among the community at large. Legal reforms alone will not eradicate violence against women. The Turkish government, civil society and the European Union must make it a priority and, just as for torture, promote an attitude of "zero tolerance".
Translated from Nous ne serons l'honneur de personne !