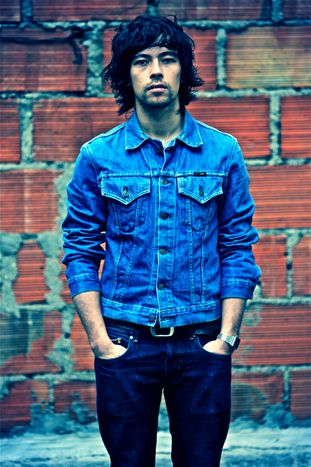 Hip hop producer Onra: 'Difference is not very well accepted in France'
Published on
Arnaud Bernard, aka Onra, is famed for sampling Chinese beats in his records, enabling him to tour the world and even reach Olympic heights in Beijing. In his adopted home of Paris, we speak about actually liking your own music, being half-Vietnamese and handling 'brands of bullshit' from different countries
The beats lurch from calm to quirky depending on whichever Chinese voice is crooning along to it. The crackle of old vinyl is quickly replaced by a lute adding strings to the samples. Whilst he may be globally known for The Anthem, a beat-heavy track used by Coca-Cola for the 2008 Olympics in Beijing, Onra admits that he is not the biggest fan of his latest work, which swings from moodily raw to respectful, from trance breaks to dusty dance signatures. Or at least he tells me so in person as we meet near his home in southern Paris. Wearing a black beanie, red scarf, denim shirt and cardigan, he looks every inch the inspired Frenchman, as we settle into our view of the sea of black figures populating the Boulevard Saint-Marcel this early winter evening.
Crate-digging Asian Frenchman
Born in Trier in Germany to a Vietnamese father and French mother, Onra moved to France at the age of three, and spent a year in the Ivory Coast until his mother was forced to move because of the political regime. He has been moving between both countries over the last two decades. 'I'm considered a foreigner and I don't look even look Vietnamese,' he says, killing any clichés of his 'second generation Asian' status. It's a pitfall he accuses the media - my guilty self included - of 'making him think' about. 'It's not a big part of my culture,' he adds, 'apart from the food.'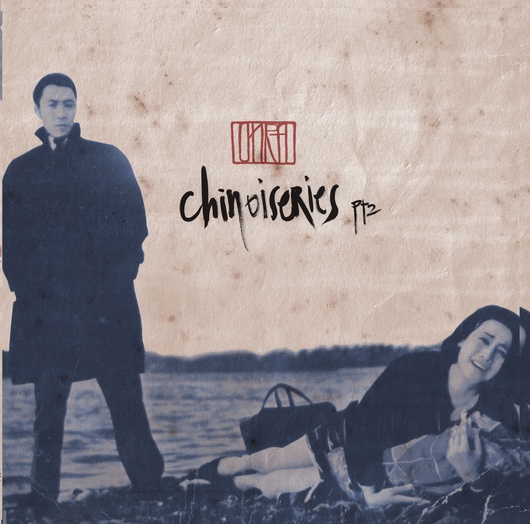 However, travel made Vietnamese culture part of the fusion for his career. On a backpacking trip to the socialist republic in south-east China with a former girlfriend in 2006, Onra first started to amass the records which would constitute the material of two of his six mostly instrumental albums, Chinoiseries and its much-coveted sequel, Chinoisieries Part Two. 'Everywhere I go I'll pick things up,' he explains. 'It was hard to describe what I wanted in English.' Vietnamese shopkeepers would laugh at him for trawling through sixties and seventies music, as Onra, having tried to explain himself in English, would make out the shapes of the 'big black things' which preceded CDs and cassettes. Having specialised in science and maths at high school and marketing and communications at university, Onra had a firm plan b to the music industry. He initially made fifty CDs to sell to friends and family before a friend, who owned an online vinyl company where he was then an intern, heard one of the tracks. The rest, as they say, is history. 
Leaving Vietnam – and France - behind
So what's to know about Onra's work, which he calls a rebirth of 'dead' music? 'It has nothing to do with what pop music in China sounds like today,' he says. 'Its 90% Chinese music, even if I bought it in Vietnam.' Nor has he an idea of the content of the lyrics that he has looped together until fans translate them for him; some of his favourite lines he has discovered in retrospect include 'my salary is only 600', 'haha, this is such a joke', or 'I am god.' Onra cites DJ Jase, a Vietnam-based promoter, for opening cities like Hanoi up to foreign artists, though this expat scene goes for a more dubstep style. 'It's more open-minded musically in the south, in cities like Saigon,' he says: northern Vietnam is more closed off because it was more influenced under its communist control. 
According to Onra, his LP Long Distance, released in May 2010 under Irish label All City Records, is a more accurate represention of who he is. 'It's more 80s and boogie inspired. Each of my albums are different. Hip hop itself comes from jazz, soul and other genres...people don't know what I had to go through to make this album,' he goes on to reveal. 'I'm done with the far east for now. The second album may have been too much. I got bad reviews that this had already been invented, but the second album was meant to be a follow-up.' He agrees there is a lot of pressure on artists to fail, at least in France. 'I don't have the support that I'd like, but I knew when my career started that my interest was in more open-minded countries like the UK, Germany, eastern Europe, Australia and the US.' Conversely, the 'facebook insights' analytics tool shows he has more followers from Poland, though he's not sure they are a great music-buying public. 'They're interested in new music, well-educated with amazing jazz and other musicians.'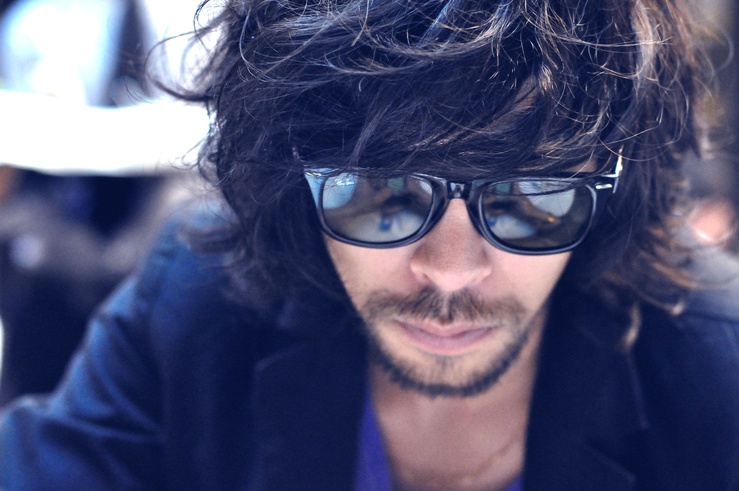 It must be the fact that Onra only started making music at the age of 18 for fun, having no background or mentor (to this day), which explains his modesty about his success. 'It's getting too big,' he laughs. 'I am going to need to get a manager or assistant. Fortunately there's things like facebook. I try to send messages to my friends to show that I haven't changed. Everyone understands.' His homecoming in December 2011 marked his first gig in France after almost 18 months of international touring.
'If I stay in France I won't reach my full potential, humanly or musically'
Although a future reinvention of his sound is assured, Onra struggles with feeling unrecognised. Parisians may have to get used to his prolonged absence. 'At the beginning I really wanted to represent my country, but difference is not very well accepted here,' he admits. 'I think about leaving every day - Canada, NYC. I have a big crush on New Zealand with its islander mentality. They have their own brand of bullshit, but I can handle it. I've been in France for over a decade but I've never even really liked it. If I stay I won't reach my full potential, humanly or musically. Paris is convenient, in the centre of Europe. I just stay home and make music. Now's the first time I went out today,' he smiles, pulling out a cigarette. It may be Friday evening but Onra's off home; he owes an auntie dinner at a restaurant tonight.
Listen to Onra's latest track 'Perfect(ed) Cloud' on soundcloud
Image: main © Mr Mr Mass T; in-text © Mr Mikael Colombu and album cover/ both courtesy of iwelcom.tv/onra