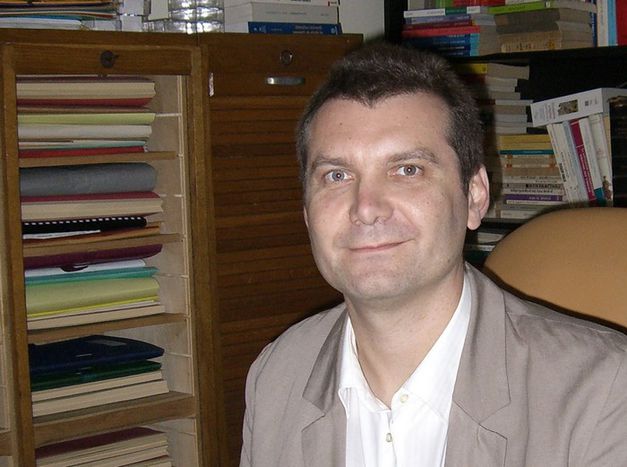 Henri Braun: the French are less racist than their government; but are the Italians
Published on
Translation by:
Michelle Williams
The lawyer and human rights league member, 40, has been passionate about his job since adolescence, when the debate about abolishing the death penalty began in France in 1981. Immigration policy, the 'crime' of illegal workers and the dangers of Europe's strength
I enter Henri Braun's office on a grey, Parisian afternoon at the start of October. Whilst we exchange greetings, his secretary takes down a message and brings it in for him. Henri Braun frowns - the message seems important. He excuses himself and makes a phone call. His voice is agitated as he walks across the creaking wooden floor in his room. This is only the first of the afternoon's messages and telephone calls but Henri has decided not to respond to any more. Whilst he lights his first Pueblo cigarette, the forty-year-old explains why of late he is behind the cases of many immigrants who have no permission to stay in the country. His own German grandparents left Germany in 1933.
Delegate 'dirty' work to the non-European countries?
'There have been policy issues in this country since 2007,' Braun explains. 'In 2008, the French government wanted to expel 26, 000 people. (President Nicolas) Sarkozy wanted to achieve concrete, political figures and get the results at all required precision at all levels. He wanted precision from the police officers who had to find the illegal immigrants, from the 22 administrative detention centres (the French CRA - ed) around France, who have excessively increased their numbers of 'guests'. He also wanted precision from the French, who for the most part are not favourable towards this policy.'
Why not? First of all, according to the lawyer, gathering a lot of support for the illegal workers (sans-papiers or 'without documents') leaves many other judicial sectors out in the open. The expulsions cost a lot; it's around 20, 000 euros or £18. 248 to return someone to Africa.
It costs around 20, 000 euros to return someone to Africa
Generally you end up expelling those who would cost less for example those who came from the eastern borders of the EU. 'In reality,' continues Henri as he lights another cigarette, 'when insisting on expelling immigrants, European countries tend to delegate the 'dirty' work to their neighbours. There haven't been any recent examples of firm agreement on the subject between (Italian prime minister Silvio) Berlusconi and (Libyan leader Muammar) Gaddafi, who with his colonial past in Libya, decisively blocks out the expense to the Italians. In exchange for some help Libya will co-operate in its own fashion in the fight against illegal immigrants.'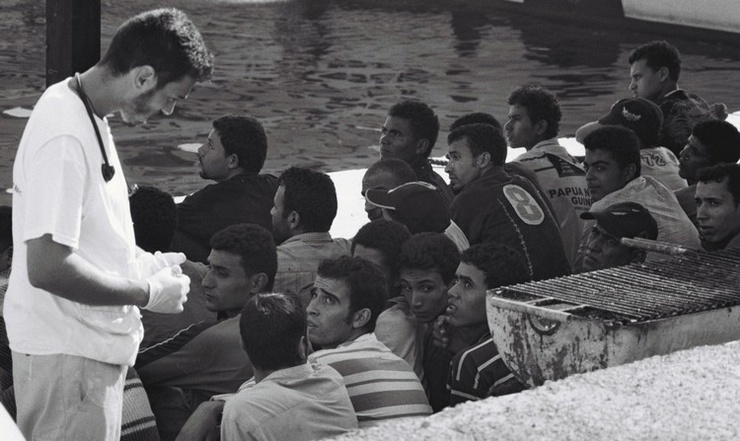 Immigrant lockups are far from honest
On the other hand, countries like Italy and France have said for a long time now that they do not intend to return to the idea of bringing uniformity to the people. According to Braun, these new strategies are harmful and counter-productive. In the detention centres they are in fact always expelling those who have worked in France for a long time or who have French parents. The result, which became evident during the summer, shows an increase in incidents, suicide attempts and protests.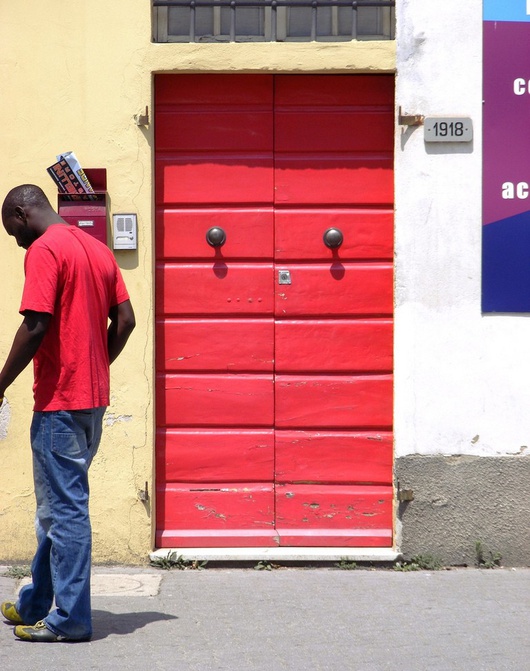 'The CRA are becoming an unjust group,' says Braun, with a third cigarette in his hand. 'At times they are inaccessible,' he says, referring to the fires that have taken place in various French detention centres. As he understands it, the situation has been deteriorating since December 2008, when a peaceful protest movement was organised thanks to Abou N'Dianor, an expert Senegalese maths teacher for a school in the centre of Mesnil-Amelot (in the Parisian area). 'N'Dianor successfully alerted the media; with other detainees he went to the dining hall wearing T-shirts with the slogan Liberté-Egalité-Fraternité and France, a country with human rights? He had also started a hunger strike. Abou was transferred and the movement dried up but the protests continued everywhere until the fire on 22 June in the CRA at Vincennes. It was on the eastern doorstep of Paris, and a (41-year-old Tunisian) detainee died.'
Following this episode, a strange energy developed according to Braun. The attempts on the part of the association and civil society to sustain the rights of the immigrants had to then deal with the repercussions of Brice Hortefeux, the immigration minister. 'He accused several associations, particularly SOS Soutien aux sans-papiers ('SOS support the illegal immigrants') of encouraging the burning down of the detention centre. He used this as a way of hiding the madness that filled these centres.'
Just this summer the European Union decided to bring the maximum period of detention in temporary stay and assistance centres (centri di permanenza temporanea e assistenza, CPTA) for up to 18 months. 'That is eighteen months without school for children, without doctors and adequate care, as well as rising costs for citizens,' Braun says, holding his fourth cigarette. 'In reality, refusing the regularisation of the masses, which we remember in Spain only brought an increase of about 2 points to the GDP, France shows a loss of dynamism and international influence. The country is still perceived as being the champion of human rights but today these rights can only be adequately defended at a European level. The European court of human rights has condemned France many times. The country often ends up at the head of some of the most quoted lists in Europe together with Russia and Turkey.'
'Being an illegal immigrant should not be a crime'
We are used to seeing the image of Europe as a fortress. But how do we respond to the challenge of immigration on this continent? For a lawyer the problem must be confronted from the beginning. 'Being an illegal immigrant should not be a crime. We have seen that despite the tightening laws, the flow of immigrants is not diminishing. We could liberate the prisons from overcrowding and dismantle the immigrant holdups. We already know that with the EU enlargement to include Romania and Bulgaria in 2004, the mass exodus will not fix itself.' 
Time passes at a rate of smoked Pueblos and the questions do not seem to end. How can we explain the fact that despite everything from April this country could possibly see a strike by illegal workers in 'high risk' sectors (construction, catering and cleaning), who have adjusted and fitted into society? 'I understand that the situation can seem strange to a non-French person. Civil society has in part sustained these strikes. Globally the French people are less racist than their government and their policies. I am not sure if this is something I can say about the Italians...'
Translated from Henri Braun: «L'Europa mette in cantiere misure inefficaci e inumane contro gli immigrati clandestini»