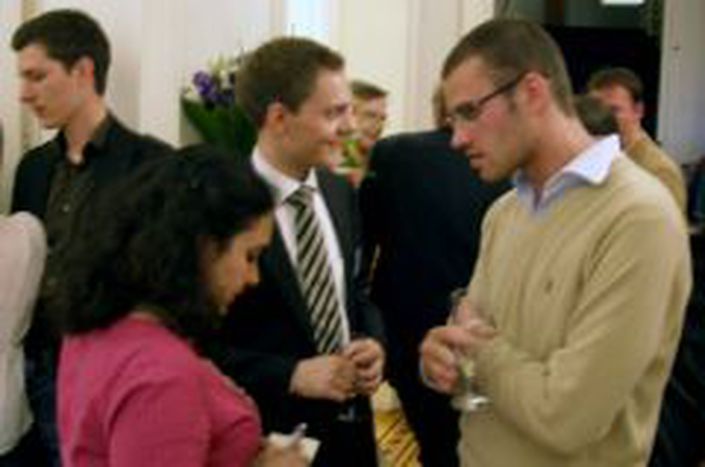 Heard it through the buffet-line
Published on
First reactions at the electoral night at The Centre, Brussels
Marko, Slovenia: "For Europe, he will be worse than De Gaulle" Filip, Germany: "S. Royal would bring the French people to Europe, whereas N. Sarkozy will bring himself"
Jordan, Canada/The Netherlands: "EU was pro-Bayrou anyway, but I think that N. Sarkozy has a better vision of where Europe should go"
Bertrand, France: "N.
Sarkozy has a project for the short term, but no vision for the European long term"
Thomas, The United States: "When you ask me what consequences the result has for Europe, I can only reply "Why would the French people care?""
Charles, France: "Sarkozy is a leader who will change the way we talk about issues. He changed the globalisation debate; it is not where France stands on globalisation, it is how to manage it."
Joan-Marc, Spain: "France already lags behind in environmental issues. With Sarkozy things will only get worse."