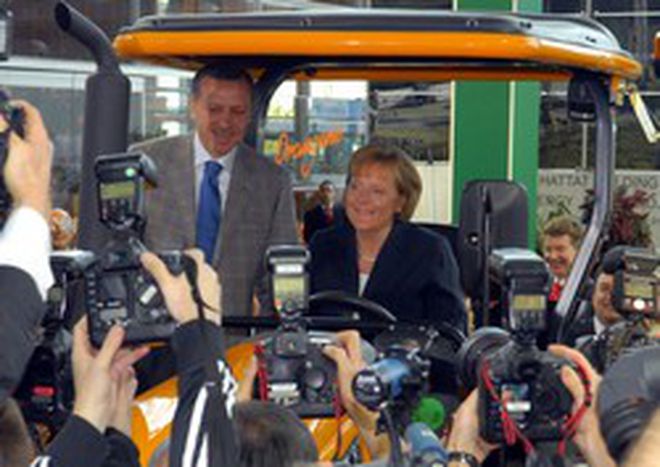 Hannover trade fair: 'catch the future with Turkey'
Published on
Turkey is Germany's official partner country 2007 at the world famous technology trade fair from April 16-20. European partners - in more ways than one?
Incumbent Turkish prime minister Recep Tayyip Erdoan is scheduled to meet German Chancellor Angela Merkel at the Hannover technology trade fair, which takes place April 16-20. His German visit takes place on the same day that his Islamist-rooted Justice and Development (AKP) party releases the names of its presidential candidates for the upcoming May elections in Turkey (his own candidacy remains unofficial).
To the left of the German border, conservative candidate Nicolas Sarkozy looks set to sail through the first round of French presidential elections on April 22. The possibility of the UMP (Union for a Popular Movement party) leader as the new president heading the EU in 2008, coupled with the departure of Secularist current Turkish head Ahmet Necdet Sezer, is potentially explosive. It is unsure what the wider implications for the future of Turkey in Europe will be from the second half of 2007. But economically and culturally, relations are solid with the current EU presidents.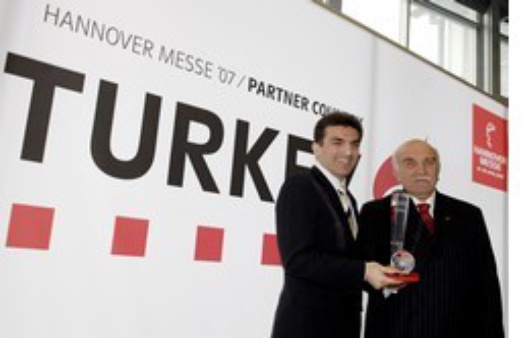 Martin Klein, the trade fair's press officer, describes the timing of Erdogan's visit as 'not so coincidental.' For one, the trade fair is held in April of every year, whilst Turkey was first discussed as a partner country candidate by German governmental institutions more than two years ago. 'Of course, over the last three years, Turkey itself has undergone a lot of political discussion,' he comments. 'It's one of the most important countries in and for Europe, with one of the brightest futures.'
'European' country
With more than 6, 000 exhibitors and 60 participating countries, Hannover showcases one of the most important trade fairs in the world. The exhibition has strategic sectors, such as industrial automation, microtechnology and energy. With a steady growth of 8% a year, Turkey presents a fair idea of its weight as an energy supplier. Impressively, it's preceding partner countries were Índia (2006) – current world competitive superpower with its powerful technological industry – and Russia (2005), a key oil exporter to Europe.
'Oil' is also a keyword for the Turks. The Baku-Ceyhan Pipeline pipeline which daily transports a million litres of black oil from the Caucasus to the Mediterranean Sea has been converted into an energy corridor in Turkey. It allows Europe to play with inching closer in overtaking Russia and Iraq. PM Erdoan is keen to play that card. At the end of March, he made a statement declaring that if 'energy was a problem, Turkey is the answer.' Europe currently imports 60% of the energy it consumes, according to data from the Green Book of Energy. And the European Union has been quaking in its boots since Russian gas company Gazprom decided on a state monopoly in January 2006, switched off the tap to the Ukraine, and leaving Germany without a light.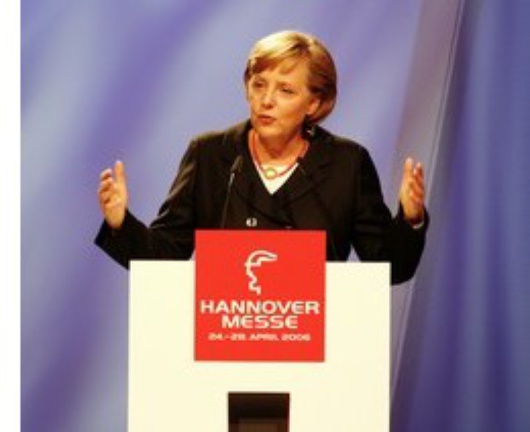 The reforms imposed on Turkey for negotiations to be successful have caused businesses, privatisations and trade with the EU to flourish. Wolf Ruthart Born, the German ambassador in Ankara, assures that direct inversions of his country in Turkey have led to a growth of 20% in the past year. Germany is not only an important import country for Turkey, but also its best buyer (14% of exports), according to statistics from the 2006 Institute of Foreign Trade.
Working on cultural relations
Economic excellence is all very well, but what abut other pressing issues in a country aspiring to be within Europe's borders? 'In German newspapers, no-one is really talking about accession anymore,' says German politician Aydan Özouz. The migration policy spokeswoman for the Social Democratic (SDP) party in Hamburg co-founded the now-defunct German-Turkish programme for the private, independent Körber Foundation based in Hamburg. She describes Brussels' attitude towards Turkey as 'theatrical', and acknowledges the recent silence on the theme during Germany's EU presidency.
'The dialogue as it currently stands is not honest,' the 39-year-old German Turk remarks. 'If we wanted Turkey to come closer, it would have happened already. We seem to be trying to find reasons - such as Islam - to distance ourself from the realities of EU membership. But other new member countries have cultural differences too, and we never discuss those.'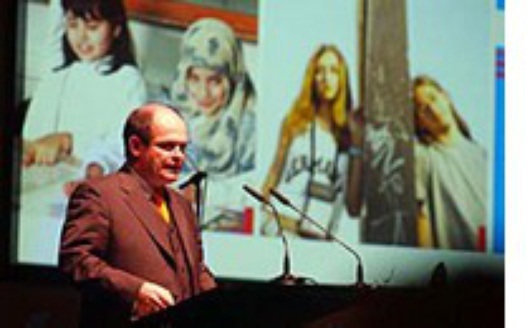 Culturally, she slams the fact that Europeans are 'poorly informed'. Another programme that her foundation organises is the Hamburg Tulip Prize, recognising local citizen iniatiatives between the two communities. She is cynical about the fact that you need to award a prize for this kind of relationship to be recognised, but it has borne fruit. In the first competition a few years back, a group of Turkish entrepeneurs made their name by finding jobs for German youngsters in Hamburg.
Meanwhile, the Hannover fair will kick off on April 16, describing its southernmost borderline neighbour as a 'country that offers outstanding market opportunities and growth potential.' Turkey and Germany enjoy 20 years of a solid economic relationship, flourishing cultural awareness programmes and the benefits of their geostrategic location. But the accession cloud will only clear up – or cloud again - after the new French and Turkish presidents are elected in May.
In-text photos: Turkish officials and Merkel at last year's trade fair (Deutsche Messe AG), Christian Wriedt, chairman of the Foundation at the German-Turkish Tulip awards (Photo: David Ausserhofer/ Koerber Foundation)