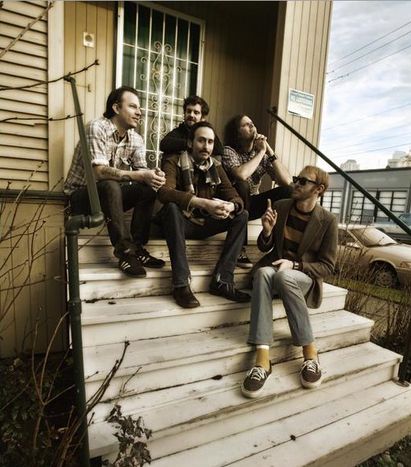 Grand Archives: 'In five years time we'll probably be bartenders again'
Published on
Translation by:
theroxbox
Mat, Jeff, Curtis and Thomas are four friends from Seattle, four musicians from a small city. They're not easily recognisable - you won't have seen their faces in magazines or billboards. They don't seem like typical indie rock stars; 'nor do we don't want to,' says frontman Mat Brooke. We catch the group on their European tour leg in the Spanish capital
A pop band aboard a blue minibus head off on a European adventure; the Americans kicked off their second European tour on 20 January. When they're done, they'll have covered half a continent to promote their second album Keep in Mind Frankenstein, which is bursting with catchy (but not irritating) melodies and unpretentious celestial hymns. 'We're just a bunch of waiters,' jokes Mat. ' In five years time we'll probably be bartenders again.'
As with any opening gig worth its salt, the guys take extra care over the sound check. At Moby Dick, a legendary venue in Madrid, the doors open and the first fans start to assemble as the band painstakingly tune their instruments. It seems that there's a sense of seriousness in the air but actually it's more like exhaustion. 'We flew in from Seattle yesterday and landed in Dusseldorf where we met up with the rest of the team,' a weary Mat tells me. 'We then kept in convoy all night until we arrived in Madrid today.' He offers me a beer and we share a few tapas backstage before the show. 'We love Spain. Last year's Madrid concert was one of the best of the tour so we thought it would be a great idea to kick off here this time round.'
Seattle songs
Grand Archives are thrilled to be back in Europe for a second tour. 'It seems to be quite common that American bands are more popular in Europe and vice versa,' states Mat. This year's tour will take them to France, Italy, Germany, Croatia and Sweden, finally ending up in Oslo in Norway. Something ties the band to this city. There are some national bands who they'd like to play with as well as the anonymous writer to whom they dedicated a track on their last album. The latest instalment has a very similar sound to the first album and they are very proud of that. 'We have no intention of changing our sound. Maybe the first album (The Grand Archives, 2008) was a little more summery because it was recorded during a beautiful summer in Seattle, whilst we recorded the second one during the harsh winter months. In the end, it's all about weather.'
'Scandinavian countries understand us better than others'
Although they started out in the same era, and the same city, as Nirvana and Soundgarden, the music of Grand Archives is very different. It's reminiscent of sunny springs in Stockholm, frozen roses, long car journeys down the back roads, happy reunions and weekends in a cabin in the fjords. 'It does seem to be true that the Scandinavian countries understand us better than others,' says Mat, when we discuss the decline of pop music [Portuguese-African group Buraka Som Sistema agree - read interviewhere- ed]. 'We don't have a multinational label behind us so we make music that we hope will inspire us.' Fortunately, it does.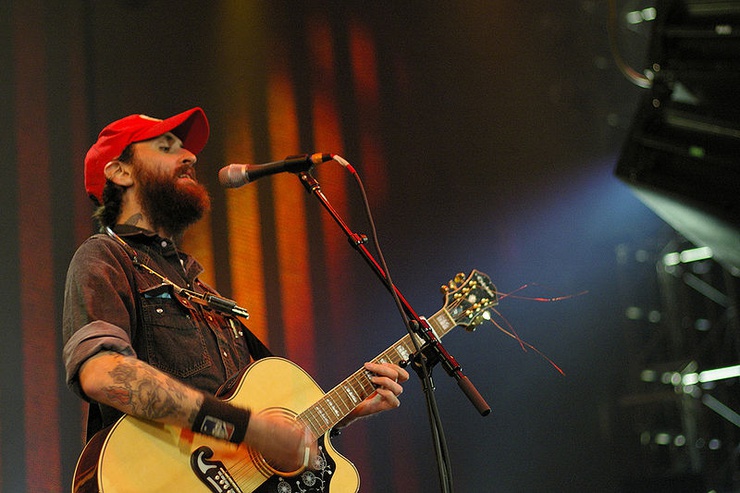 'Music should be free'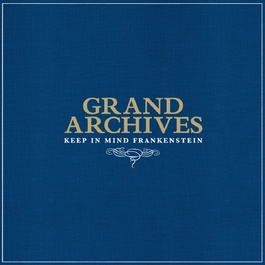 I confess that I didn't pay for their latest CD (I promise that I will pay for it straight after the gig). 'It's inevitable and unstoppable,' says Matt, whilst Jeff shows little mercy to a mini tuna empanada. Mat doesn't look surprised. His weariness keeps him hung over his beer although he does move for the first time in the interview. 'If some people get to know us through the internet and some people do it by buying our CDs then it's all good for us,' he says, gently extending his arms. Jeff, who's done nothing but eat for the whole interview, suddenly reappears to underpin to conversation. 'Music is the main means of communication and communication has been always free, so I don't see why music shouldn't be free.'
Mat's dense beard thanks me for the interview and invites me for a few after-show drinks. Within a few minutes the Grand Archives bartenders take off their aprons, climb onstage and, as if they've finally woken up, give one of the most lively and perfect concerts I can remember. Given that it's a Wednesday night gig for a little known band, the room is now full. Mat doesn't look at the audience once during the entire set. He closes his eyes and looks upwards as if communicating with the gods of pop (and I don't mean Michael Jackson). These humble masterminds draw us into their inspiration. After a 3000km convoy journey they still happily whistle their songs whilst the music sun warms up their hands.
(Images: ©Drazen Smaranduj/Flickr; Mat Brooke ©Oxfordcomma, josh/ videos ©subpoprecords / Youtube)
Translated from Grand Archives: El pop viaja por Europa