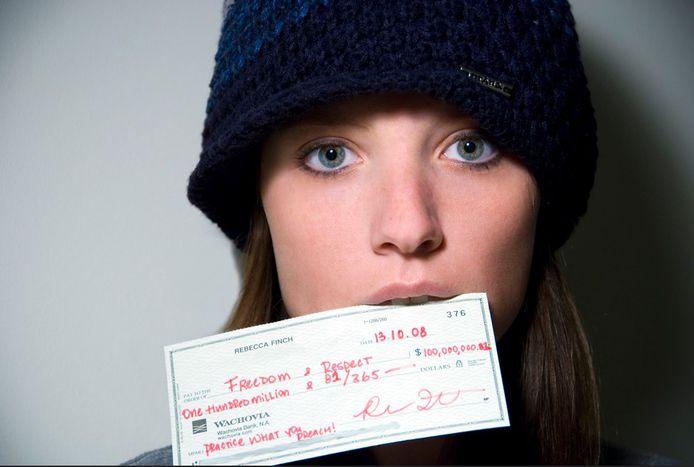 Global Inequality: Restraint or Revolution?
Published on
1% of the world's population will soon be wealthier than the other 99%. Those were the findings of a study published last Monday by the British charity, Oxfam. Rising inequality is causing serious conflicts in developed countries as well, commentators warn. Can Davos help?
De Morgen: Justice is no Left-wing Fantasy; Belgium
Heavier taxes must be imposed on wealth in the Western industrialised states, demands the left-liberal daily newspaper, De Morgen: "But that, in the view of the Liberals, is the completely wrong approach and merely the product of a Crab Mentality. And yet this is curious because, of all people, U.S. President Obama – certainly no representative of the far Left – will advocate exactly that in his State of the Union Address: a Capital Gains Tax for the richest percent of society in favour of a middle class which is on the verge of disappearing. […] That has nothing to do with jealousy, but with a somewhat fairer distribution of wealth, which might contribute to creating a safer society which is nicer to live in. Besides, it's not just the Left Party which considers rising inequality to be one of the future's biggest threats; pretty much all the leading thinkers, industrialists and economists who are celebrating their High Mass this week in Davos think the same". (20.01.2015) 
Delo: Inequality is Dangerous and yet Growing; Slovenia  
The left-liberal daily newspaper, Delo, believes that those who are taking part in the World Economic Forum in Davos will not commit to creating a fairer world. That is regrettable, because poverty leaves people open to radicalisation, according to the paper: "That's also becoming gradually more apparent to those who will be flown in to Davos, Switzerland, on Wednesday in their private jets and helicopters. […] Even though you can already sense that they fear the dangerous consequences of inequality, it's unlikely that they'll hold the rich responsible for tax evasion. It's also unlikely that capital – instead of work – will be taxed more heavily, that the minimum wage will be raised and that public services will be improved, as Oxfam demands. And that's despite the fact that even in Europe rising inequality is already causing the first serious conflicts". (20.01.2015)
Duma: Time for a Revolution; Bulgaria
A revolution is the only thing that can combat the existing inequality, believes the socialist daily newspaper, Duma, with reference to the Oxfam study: "Poverty and inequality are taboo subjects for most Bulgarian media outlets and analysts, and especially for politicians. Of course, they're constantly talking about some 'priorities' – extravagant, foreign-funded aid projects – but nobody ever talks about an integral policy to combat inequality. That's the case, because the political system itself fosters inequality. […] It may sound cynical, but it's not the rich people's fault that they're living off the backs of others. The problem is that they're not in the position to find adequate mechanisms with which to combat inequality – the opposite is happening. That's why it's now time for a revolution: In all honesty, history doesn't know any other way to smooth out such a great rift". (20.01.2015)
Frankfurter Allgemeine Zeitung: Davos can be the Beginning; Germany
The conservative Frankfurter Allgemeine Zeitung analyses that with waning trust in politics, the media and even large businesses – and a world full of conflicts – to be speaking to one another with such a backdrop is reason enough for the convention in Davos: "The reaction [to the convention] has been gaugeable for years: huge expense with no recompense, a place for soapbox speeches, for initial business contact, a circus of conceitedness. […] That is an insignificant part of the truth, though; nowhere else are there so many representatives from politics, economics, science and culture coming together in such a small space to discuss the state of the world. That's worth something in itself. People are seeing each other and shaking hands. Is there anything more valuable – especially in a world where old bonds are breaking? A few days in Davos are not enough to put right the self-indulgence and greed of managers or the misconduct of politicians. However, the faith in a brighter future has to remain at the root of everything." (20.01.2015) 
30 Countries – 300 Media – 1 Press Review. The euro|topics press review shows you which topics are moving Europeans and reflects the great variety of opinions, ideas and emotions on those issues.
Translated from Globale Ungleichheit: Ruhe oder Revolution?