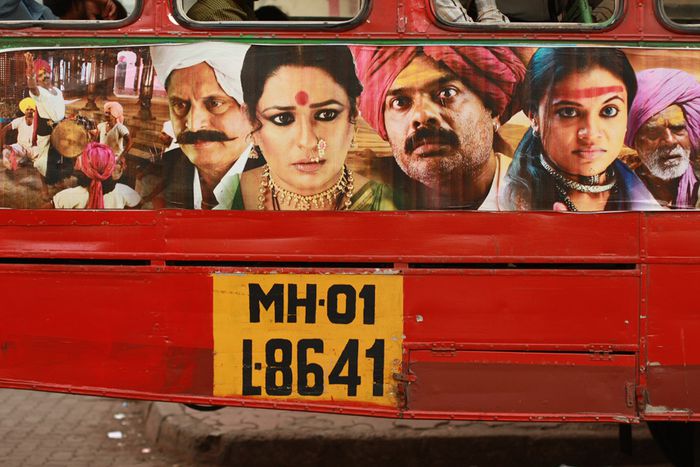 Glitter, Glamour and Bare Skin: Welcome to Bollywood! (Part 2)
Published on
"Guys, guys! I need more action!" One of the hip Mumbaites on the set who seems to be the director of the film runs back and forth between the dancers, gesticulating wildly. The latter show first signs of exhaustion, as do the extras, after four long hours of shooting.
Only the body builder in the leather jacket is still tirelessly twirling his beloved around in front of the camera, although the scene doesn't seem to have changed since the morning and we must by now have completed the 136th take. After more than eight hours of only moderately interesting conversations with the other extras, I am poking at the plastic olive in my glass filled with coloured water, lost in empty thought. "Okay guys, last take!" After almost ten hours, the last take feels like a liberation. I quickly sign a random document, pocket my 500 rupees and make my way to the train station where the night train to New Delhi awaits me.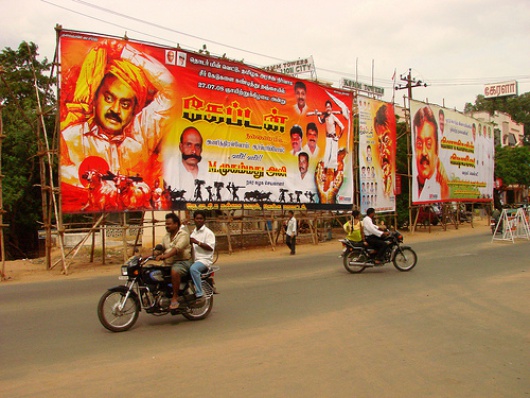 I would have forgot all this cinematic commotion if it hadn't been for the glittering film poster of Desi Boyz that immediately catches my eye during my next stop-over in Mumbai. While I am still amazed at the fact that I played an extra in one of the biggest box office hits of this year, a local friend explains to me that the tall Indian in the leather jacket was Akshay Kumar, the "Tom Cruise of Bollywood". From now on, all Indians treat me with reverence once I tell them that I have spent ten hours in a room with Akshay Kumar. What I don't tell them is that at the time, I didn't even know who he was. The thought that Europeans don't know a thing about Bollywood or, if they ever watch one of the films, will probably find it terrible, would never cross an Indian's mind.
Back in Colaba, the buzzing centre of Mumbai, I buy a ticket for the afternoon show of Desi Boyz. As Akshay and Co. only received moderate praise for their performance, I brace myself for a three-hour marathon of endless song and dance scenes without any sense. But as it turns out, Desi Boyz is not that boring. After all cinema goers have supplied themselves with sickly sweet cake, the Indian national anthem blares out of the speakers and everyone sings along. Off we go for some serious Bollywood action! Jerry and Nick, two friends who are currently living in London, lose their jobs and can't afford to support their orphaned nephew and their expensive fiancée any longer. They therefore sign up with an escort agency and proceed to entertain young girls in bikinis with their erotic dance moves. As neither the fiancée nor the youth welfare office really like this, Jerry and Nick spend the rest of the film making things up. It doesn't really matter that they all speak Hindi because their facial expressions are exaggerated enough for me to understand the plot.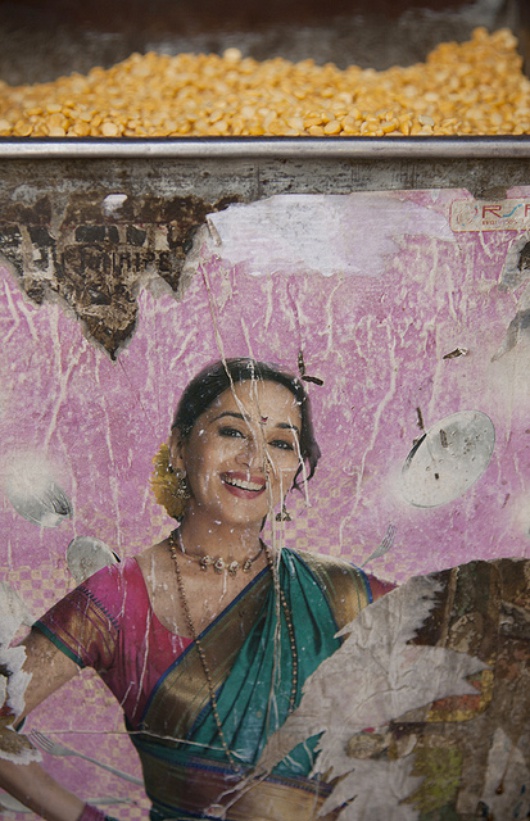 With the bass of the title song still vibrating through the cinema, I wonder how Indian society can be so prudish and appreciate at the same time sexy dance scenes which easily eclipse Western R'n'B videos. Meanwhile, the audience is screaming with delight. Bollywood is still the number one drug in this country and according to a recent poll by Times India (December 2011), 48% of Indian men would rather sleep with a Bollywood starlet than with their wives. Flattened by an overdose of glitter, I take refuge in a restaurant nearby and try to revive my spirits with lemon soda. The Indians sitting next to me have only just left the cinema as well and immediately start waxing lyrical about Desi Boyz. When I mention that I played an extra in the salsa bar scene, they are overwhelmed with joy. "I never met Bollywood star in life! You first one!" Smiling, I try to explain to them that I am not a Bollywood star, but a traveller who only accidentally became an extra, but that doesn't seem to make any difference to them. Who knows, perhaps they are not that wrong? Bollywood could surely be a possible career path – if everything else went wrong.