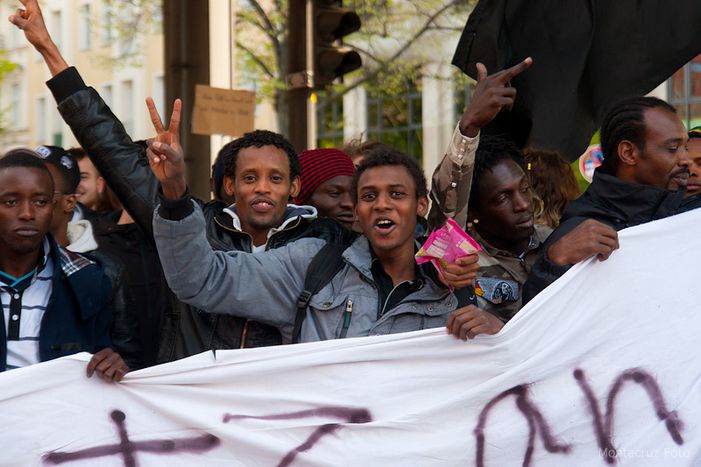 Giving refugees a home in Germany
Published on
With so many refugees fleeing war and instablity in the Middle East and North Africa, there has been a culture of inaction in Europe.
However, a group of friends in Germany have set up a way to welcome such people and help them integrate into their new community. Flüchtlinge Willkommen (Refugees Welcome) matches refugees to available shared houses and aims to create a welcoming culture.
The Flüchtlinge Willkommen (Refugees Welcome) platform began in November 2014 when Mareike Geiling, one of the initiators, moved to Cairo, Egypt, and decided with roommate Jonas Kakoschke to allow a refugee to live in her room. "To finance the rent we asked friends and family to support us with monthly micro-fundings," says Mareike. "After two weeks the rent for 9 months was financed. After this worked out so well, we decided to try it as an initiative throughout Germany". In putting their plans into practice, they also found Golde Ebding, who immediately liked the idea and joined as a fellow initiator.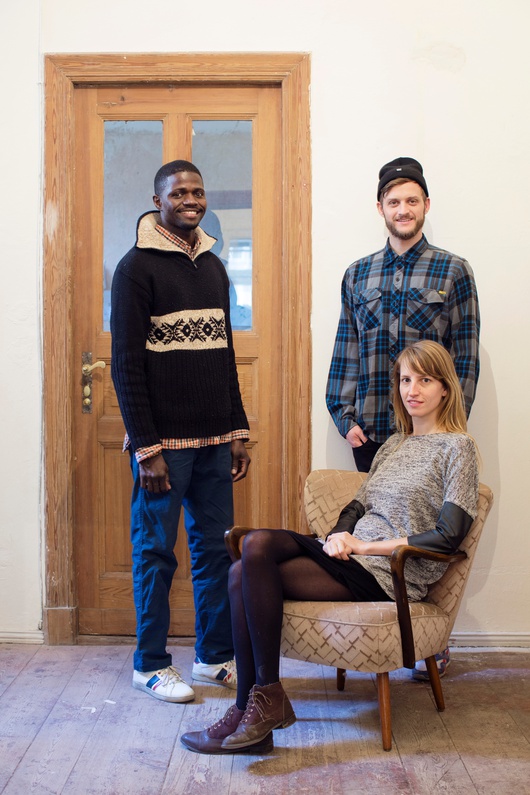 So what is this all about? Mareike explains it plainly: "We don't like mass accommodation in Germany so we searched for a way to let refugees live in shared flats (or other normal housing situations).                                                                                                                                                          We are convinced that refugees should not be stigmatised and excluded by being housed in mass accommodations. Instead, we should offer them a warm welcome. We believe we can establish a more humane culture of welcoming refugees! Flüchtlinge Willkommen is a platform where you can register your flat and then get in contact with a refugee. We also help the shared flats with the funding."                                                                                                                      So far over 530 shared flats have been registered on the homepage with people between the ages of 21 and 65 signing up to take part in this project. They come from different backgrounds and various professions – among them are a PR consultant, a carpenter and many students, as well as singles, married couples living alone and young families.                                                                                            
Over 390 refugees have registered so far, aged 20-40 years, and they come from all over the world, including Afghanistan, Bangladesh, Burkina Faso, Kenya, Mali, Niger, Nigeria, Iraq, Iran, Pakistan, Russia, Senegal, Somalia, and Tunisia.  However, the majority come from Syria.
According to the co-founders, "housing refugees in private accommodation brings advantages for both sides: refugees are able to live in adequate accommodation, learn the language better, and adjust to the new environment more easily. The host, on the other hand, will get to know a different culture and help a person in a difficult situation."
Twenty-nine refugees have already been matched to shared flats in Germany and Austria (where the project has been implemented since January 2015).
"We are overwhelmed by the friendliness of the people," Jonas and Mareike tell me, while the reaction from the refugees themselves also demonstrate their appreciation and gratefulness for this initiative. One refugee from Frankfurt wrote to them saying that "In my religion, our prophet says: 'Whoever does not thank people does not thank God'" and expressed gratitude "for the favour that was granted through this matchmaking where they felt as a member of their flatmate's family", as well as giving thanks for the initiators' work in helping others in need.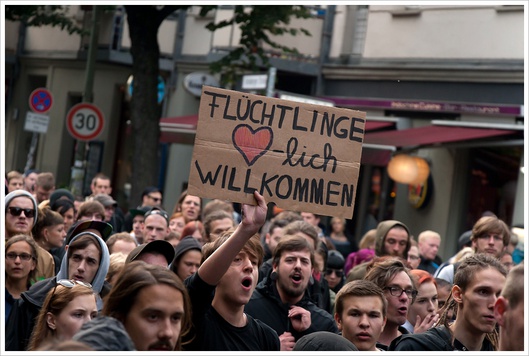 Bakary, 39, who lives in the flat of Jonas and Mareike, like many others, undertakes German language courses and hopes to receive a work permit. "To live in a shared flat means for me good harmony and a great way of communication between refugees and German people," he says. "I like the idea of Flüchtlinge Willkommen because it enables people to get to know the advantages of sharing the house with a refugee. For me personally it gives me courage to realise my own plans and the things I wanted to do when I came to Germany."
The idea has attracted interest across Europe and beyond: "We now receive requests from other countries in Europe, such as Greece and Portugal, but also from Australia and the United States," reveal the co-founders, expressing their delight that people everywhere want to implement this initiative in their country and provide refugees with a decent home.
With so many awful stories coming from the Mediterranean and half-measures from the EU, this initiative is a glimmer of positive news. And perhaps, it could kick-start a new welcoming culture for refugees and asylum seekers in Europe.