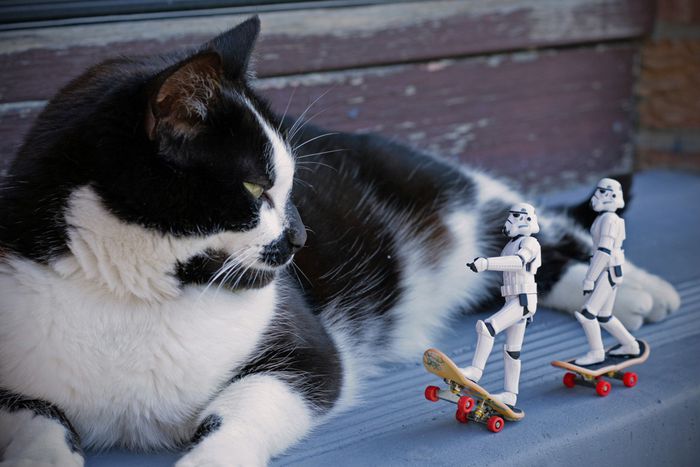 Ghost Town: Brussels on lockdown after terror alert
Published on
Public life has ground to a halt in Brussels after the city was put on the highest terror alert on Saturday. Sixteen people were arrested in raids on Sunday night. The Belgian government is doing the right thing by taking no chances, some commentators write. Others lament that the terrorists have achieved their goal of spreading a climate of fear and panic. 
Fear, panic and uncertainty - 24 Sata,  Croatia
A "serious and imminent threat" justifies the highest level of terror alert in Belgium, according to Belgian Prime Minister Charles Michel. After the attacks in Paris the mere suspicion of an attack is enough to paralyse an entire city, the conservative tabloid 24 Sata complains: "The alert is at its highest level. Within a short period of time Brussels has transformed from a bustling business centre and European capital into a city of shadows. The fear, panic and uncertainty among the residents is tangible; even the large number of special units that patrol the streets, especially in the city centre, can't do anything to make people feel safer. For the first time in decades the Belgians' lifestyle - but also that of many Europeans - is compromised. The peace and security of which Europe was so proud are facing a major threat. ... Looking at Brussels today, terrorism has achieved one of its goals: spreading fear and panic." (23.11.2015)
When in doubt security must prevail - De Standaard, Belgium 
The Belgian government has done the right thing in declaring the highest terror alert in Brussels, the liberal daily De Standaard comments, nonetheless hoping that fear won't get the upper hand: "The state has the obligation to do all it can to ensure its citizens' safety. Only afterwards can we examine whether this temporary state of siege was appropriate. … Paradoxically, this lockdown may only stoke the Belgians' fears. But these feelings are actually unwarranted - as long as they don't take control of our lives. … Fear can be expressed in irrational behaviour, but it can also lead to positive action. Naturally we remain deeply committed to our democratic values. … But this historical terror threat underlines the need to invest in security and defence." (23.11.2015)
Counterterrorism policy too lethargic - Handelsblatt, Germany
What Europe needs is improved collaboration among its intelligence and security services, writes the liberal business daily Handelsblatt: "Up to now its counterterrorism policy has been rather lethargic. All too often promises have been made that Europe's security and intelligence forces would work closer together. … But the Paris attacks have shown that even among friends the exchange of data still isn't working properly. All those involved in the attacks had already been on the European investigators' radar, but that didn't do any good - which puts the latter in a bad light. … Quite a few observers have talked of a 'frightening silence' among Europe's police authorities. Even German Interior Minister Thomas de Maizière sees security gaps. How long are the Europeans going to wait before they close them? At this rate the next attack will be carried out before they get round to it." (23.11.2015)
---
30 Countries, 300 Media Outlets, 1 Press Review. The euro|topics press review presents the issues affecting Europe and reflects the continent's diverse opinions, ideas and moods.
Translated from Von der Terrorwarnung zum Lockdown: Geisterstadt Brüssel