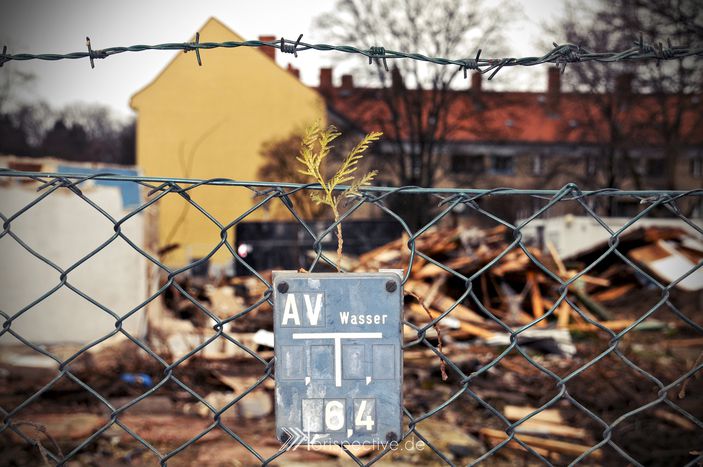 Germany's forgotten colonial criminals
Published on
Sacked by the Kaiser, his reputation restored by Hitler: in 1939 the Nazis named a street in Berlin's "African Quarter" after the colonial villain Carl Peters. Petersallee has existed until now. African-German campaigns and the organisation Berlin postkolonial are calling for a change of name. However, with most inhabitants as well as the CDU, these demands are falling on deaf ears.
A group of 30 or so follows Josephine Apraku through the African Quarter in the northern suburb of Wedding. Several times a month, this Africa expert leads tours through the streets around the U-Bahn station of Afrikanische Straße, relating the quarter's colonial history as well as that of those who have given their names to its streets. Just like the Berlin group Berlin Postkolonial, Apraku is calling for a name-change for three streets named after German colonial founders Lüderitz, Nachtigal and Peters.
"Keeping these names does not just uphold racist colonial notions, but also Nazi ideas," says Apraku, recalling the empire-building nature of Nazi foreign policy. One of the central foreign political goals during the Nazi era was to reverse decolonisation. Apraku's argument is compelling: some of the street namings in the African Quarter took place under the Nazis.
Idealised as "African explorers"
Apraku is critical of how these three German colonial founders are often idealised in popular literature as "African explorers". This harmless portrayal is if anything most true of Gustav Nachtigal whose writings suggest a critical stance towards European imperialism. However: in 1884 Bismarck appointed this experienced explorer as the German Empire's Commissioner for German-West Africa. In this role, Nachtigal supported the rights, acquired somewhat fraudulently, of the Lüderitz company in what is now Namibia.
He also placed Togo and Cameroon "under German protection". This colonial expression is not only euphemistic, but it also conceals the fact that Nachtigal achieved colonisation in Togo by blackmailing two members of Togo's nobility as result of a hostage-taking. "It was his actions as a coloniser, rather than his activities as an African explorer, that earned Nachtigal the honour of having Nachtigal-Platz in Wedding named after him", says historian and head of Berlin postkolonial, Christian Kopp.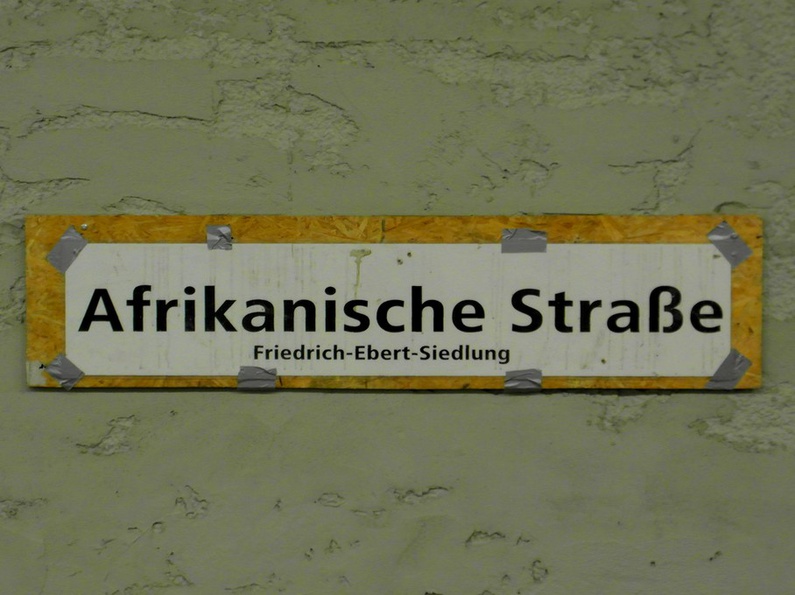 A street for "Lügenfritz"
The case is even clearer when one considers the life story of the Bremen businessman and founder of German-Southwest Africa, Adolf Lüderitz. Lüderitz, dubbed even in his own lifetime "Lügenfritz" due to his megalomanic tendencies, is thought of as the founder of the German colonial movement. He wrote a stream of letters to the Kaiser and Bismarck in which he urged colonisation in order to protect German power. In 1890 Lüderitz sold German-Southwest Africa to the German Empire. The colonisation of modern-day Namibia is a particularly dark period in German history as it led to a genocide perpetrated by the German colonisers which, to this day, remains unacknowledged by Germany. 
What in Germany is officially portrayed as an "uprising of the Herero and Nama peoples", is in fact thought both by historians and in Namibia itself to be the first genocide of the 20th century. The exact number of Herero people killed during what is locally known as the Maji-Maji war, the military campaign against the Namibian population, is not known, in part due to the increasingly large gaps in German colonial historical research. However at least 100,000 rebel Herero were killed in Lieutenant General Lothar von Trotha's brutal repression. His stated goal "to end inflammatory racial conflict through the destruction of one side", to quote one first-hand account, was supported by Wilhelm II. 
By the time this war started in 1904, Lüderitz was long dead, as he drowned in the Orange river in Southwest Africa in 1886. However, according to Kopp, if he had not seized the land, the genocide would never have taken place. "People connect the genocide with Lüderitz's name." For this reason he supports renaming Lüderitzstraße as Maji-Maji-Straße.
"Bragging monster" writes "Forward" in 1899
No one could doubt the horrors associated with the man the Petersallee is named after, and yet it is more complicated than one might think. "Peters is the epitome of a bragging monster. His actions are certainly bad, but not as bad as he himself boasts. He wants, above all, to be the 'big man', to express his large personality without worrying over moral scruples" wrote the social democratic newspaper Forward about Peters in February 1899. 
By this point Wilhelm II had already dishonourably discharged the former Reich Commissioner for the Kilimanjaro region. Peters freely portrayed himself as a brutal colonial ruler in his own travel journals and in 1891 had ordered a massacre in the native villages of two of his slaves. "Peters left a deep-rooted bloody legacy behind in his colonial region", says Kopp. It has often been stated that this act of revenge came about as a result of a lover's desperation. In actual fact, according to the historian, it was just bloodthirsty revenge, pure and simple, which drove Peters to hang his concubine Jagodia and her lover and then have their villages destroyed. "This Jagodia was an enslaved prostitute, 'reserved' for the white men, and was therefore forbidden from mixing with black men. "Having her killed had nothing to do with true love, it was just pure racism on Peters' part."
Hitler's own decree restores Peters' honour
Peters' unpredictability was too much even for the Kaiser, whose own megalomanic ambition in the territories seemed insatiable. In 1892 he recalled Peters to Germany where, following a disciplinary hearing, he was deprived of his title and pension benefits.
Posthumously however, Peters won his honour back: his reputation was restored thanks to a personal decree by Hitler. Peters was a welcome symbol for the Nazis: not only had he, in their view, protected German interests in Africa by ruling without compromise, Peters was also one of the founders of the anti-semitic "Alldeutschen Verband" (Pan-German League). A propaganda film from 1941 produced by Goebbels, now on the restricted list, also helped to make Peters into a lasting hero. In 1939 the Nazis renamed Londoner Straße, which runs between Nachtigal-Platz and Lüderitzstraße, Petersallee.
Up to now, Petersallee has been the only street in the African Quarter which has come close to being renamed. In 1986 the Berlin Senate decided to rededicate the street in response to a number of anti-colonial campaigns. Nowadays the street stands instead as a memorial to Hans Peters, a well-respected Berlin lawyer and mayor who was involved in saving the lives of Jews during the war. For those who demand a complete renaming of Petersallee, this rededication is seen as half-hearted and cynical. "A street that runs between two others named after the two colonial founders Lüderitz and Nachtigal, and is called Petersallee, will forever be associated with the name Carl Peters. A rededication is not enough", says Kopp.
Translated from Deutschlands vergessene Kolonialverbrecher