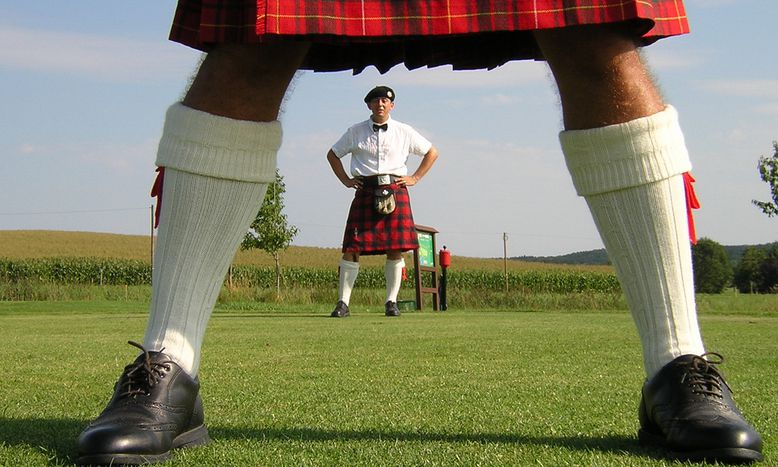 German tourists in Scotland: Scotch malt at airport and haggis for breakfast
Published on
German holiday-makers come to Scotland for a variety of reasons: for a sip (or several) of the water of life, to trace the steps of history in crumbling, misty castles – or simply because the flights to Iceland were too expensive. Whatever their reasons, a German's visit to Caledonia is often shaped by a few key food and drink experiences. Musings of a Scottish tour guide
After a year of living with German exchange students in Edinburgh, I felt that I was fairly on top of German and Scottish gastro-cultural clashes. I had seen my fridge piled high with Lidl products, had patiently (and repeatedly) explained what can and can't (more importantly can't) be recycled in Scotland and had sympathised about the price of beer in the UK (which was around half price less in Germany). I was sure that after all this little could surprise me during my first summer as a tour guide for German tourists. Time for a rethink.
Whisky, anyone
Arriving from Frankfurt into the cold and wet Scottish capital this summer, my middle-aged group of German tourists are disappointed. Unbeknownst to me, they had been promised a welcoming dram of good Scotch malt at the airport. Perplexing: not only are the logistics of balancing suitcase and welcome sign more than enough without adding a bottle of spirits and a dozen glasses into the mix, but handing out alcohol in the airport would certainly be less than legal.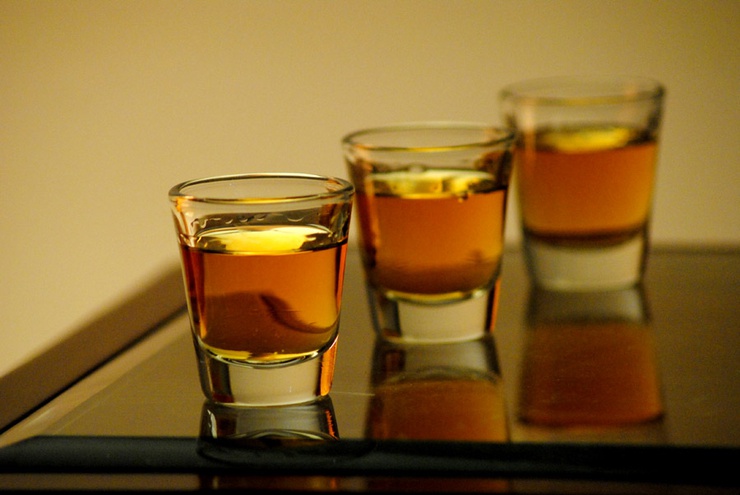 Only part way into my first tour do I begin to understand my group's vision of their arrival in the land of the brave. Whisky, a drink I had perhaps tried once before becoming a tour guide and which all Scottish students would turn down in favour of vodka, is an indelible part of the German's picture of Scotland. After a particularly heavy meal one evening, my tourists conjure up whisky as the Scottish cure for indigestion; later they hail the drink as bringing relief from sore throats and headaches. Some tourists (mainly the men) are already connoisseurs. They boast an extensive collection of single malts at home, can regularly expand upon my newly acquired expertise and happily empty glasses even when the smell (or 'nose') frightens the rest of us to the opposite side of the table. Yet even those tourists who confess to not being overly fond of the Gaelic 'water of life' put aside their reservations for the week. When in Rome, do as the romans do; when in Scotland however, ignore the beer the locals are quaffing (a bit of Belhaven Best, anyone?) and opt for whisky.
When in Rome, do as the romans do; when in Scotland, ignore the beer the locals are quaffing  and opt for whisky.
If Scottish drink is famous, our food, it seems, is infamous. Evening meals at Pitlochry's wonderfully named Scotland's Hotel (as if we only have the one) are often punctuated by the surprised comment: 'This is actually quite good. Could do with some seasoning but otherwise, perfectly passable.' Only the bravest, however, dare to attempt our national delicacies. One woman, on hearing that a full Scottish breakfast contained black pudding or haggis, declared that she could and would not eat it. Later the same day, roast lamb was on the menu, served with black pudding. When the woman asked what the food was underneath the lamb, her husband, one eye on the menu, murmured, 'I think it's potato'. While I often have to bite back irritation at the dismissive attitude to my country's cuisine, the Germans' behaviour at breakfast merely makes me laugh. After all, the average German survives three British breakfasts of toast, cereal and fry up before resorting to smuggling in sliced cheese and salami.
(Images: Main (cc) Frank Foehlinger/ Flickr; In text (cc) Kirti Poddar/ Flickr)