German rapper U-Cee on life in Prague
Published on
The musician with North African origins refuses to be boxed into a certain music style, so we'll mark him down as a 'reggae-soul-hip-hop' kind. We meet up in Prague where the thirtysomething's latest album 'International Call' was released in late July
'In Egypt they call me German, in Germany they call me Egyptian, when I go to Spain I am one of them, hear me say I am international… ' U-Cee's lyrics suggests he feels at home everywhere. Born in Regensburg in southern Germany as Ussama Soleman, the artists often finds himself stamped as the token Bavarian when he is around his Berliner circles.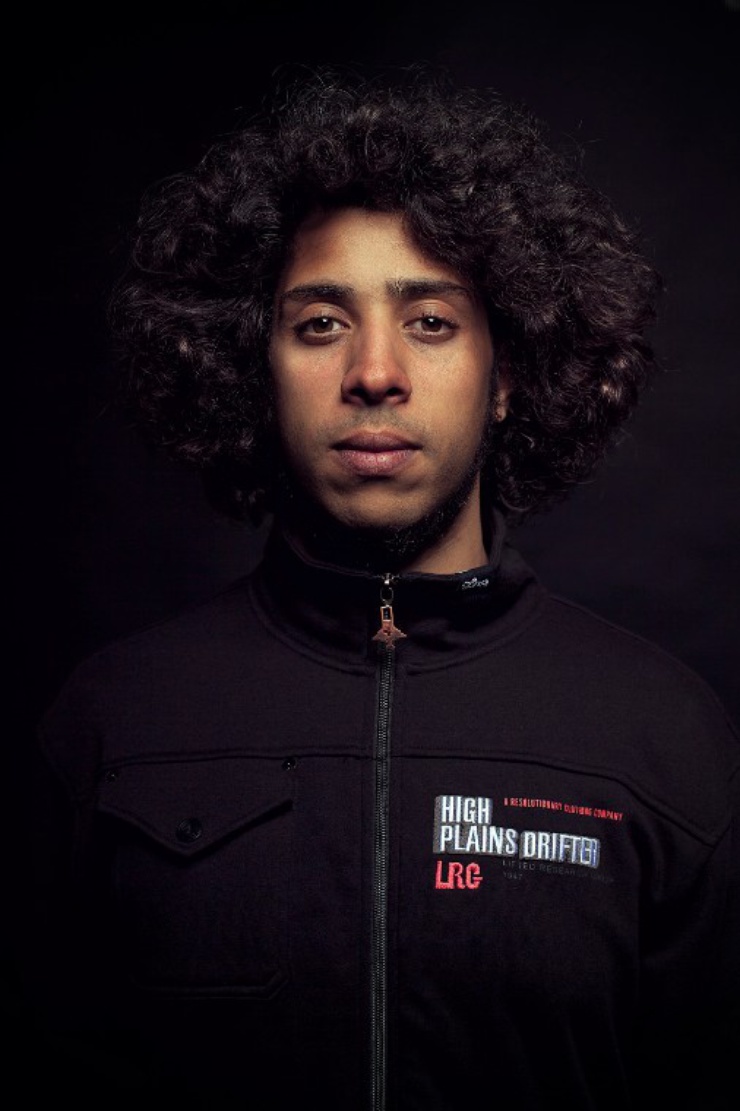 He explains how his mother has always reminded him of his North African roots; Tunisian on her side, and Egyptian on his father's side. U-Cee shrugs and says that he feels like he comes from all four corners of the world, and that is not what matters to him anyway. This is why he left his comfort zone of the Berlin capital in 2008, and made a swift move to the Czech Republic.
Multicultural influences
U-Cee's latest opus is a tasty mix of eclectic sounds inspired by his pluricultural past and a childhood spent in a bilingual environment. On his travels he has worked with artists from every horizon – Spain, Czech Republic, Germany, Jamaica, Senegal and Martinique – and each experience has left its imprint on U-Cee's work. Soleman was twelve when his interest in music started, and by the age of 15 he was in the funk and soul band UST, which was signed to virgin records. In 2000, two years later, his other group from Nuremberg, Rundfunk 2, released their album Ruhestörung ('Disturbing The Peace'). Soleman was part of other musical projects too, such as Soulid Kollective or Mortal Kombat Sound, which enabled him to compose a variety of different styles and progressively meld new musical frontiers together. In 2004 he became the artist he is known as today. The group he was a member of, King Banana, broke up in 2008 only to reform as U-Cee & The Royal Family.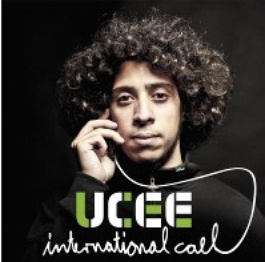 It was during the concerts of King Banana in the Czech Republic (thanks to a cultural partnership with the Goethe institute) that U-Cee decided to move to Prague where he was to meet his agent, Lukáš Kolíbal. Before long the German singer was on tour with United Flavour, one of the most popular Czech reggae groups of the time, and he also met his Ivorian producer Djei Gogo and the Senegalese artist Alexandre Patino, who had previously collaborated with Alpha Blondy and Tiken Jah Fakoly. In September 2011, U-Cee released his first solo studio album International with Gogo. 'My producer and I would go jogging in the streets of Prague and we'd sing my tracks,' remembers U-Cee. 'It was a completely new experience and helped me really get emerged into my musical project.' The videos for the songs on his album highlight this dedication to his adoptive city.
U-Cee's move to Prague inspired his friends, and his former roommate in Germany Christoph even joined him after his graduation to come and work with him. Both quickly felt at ease in the Czech capital. 'The atmosphere in the city is unique,' adds U-Cee. 'I like to be surrounded by my artistic and friends circle here.' The geographical proximity to Regensburg, which is near the border, is another advantage, he says. 'But the most important thing is that my music has an effect here, and that's what makes me happy.'
Read the original article by Magdalena Wagner

In partnership with jádu, the young German-Czech writers online magazine, Goethe institute Prague
Images: © u-cee.com/ videos (cc) UCEEOFFICIAL/ youtube
Translated from U-Cee: 'International Call' und Prag calling