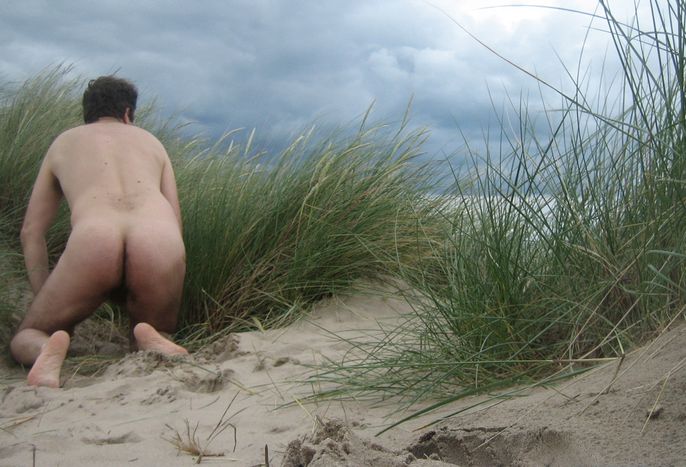 German nudists off Poland's Baltic beaches!
Published on
Translation by:
Sarah Pybus
The nudists have always been there, but until Poland entered into the Schengen agreement on 1 January 2008, Usedom beach, which lies between the German and Polish towns of Ahlbeck and Swinoujscie, was divided by a wire-mesh fence
'Finally we will be able to cross over without showing our passportsin summer wearing only our swimming costumes in summer,' Janusz Zmurkiewicz, president of Swinoujscie, said with pleasure shortly before the border control was removed in December 2007. But there was one thing he couldn't have foreseen: not everyone on the German side of the beach covers themselves up. A big problem for strict Catholics in Poland.
Naked bodies in Poland
'What am I supposed to tell my grandson now?'
The problem came to light with the first summer temperatures. More and more Polish holidaymakers, curious about the as yet unknown beach, made their way across the border. Many were outraged by the nudists, particularly older visitors such as Stanislawa Borecka, a 63-year-old pensioner from Szczecin, who, having just encountered the naturists, said indignantly, 'What a cheek, sunbathing naked! Directly on the coast as well, where normal people walk. What am I supposed to tell my grandson now? That's the first and last time I'll be visiting!'
Whilst some find it scandalous, others feel differently. 'I don't mind as long as the nudists stay on their beach,' says Piotr Piskorowski, a salesman from Swinoujscie. 'Anyway, we have our own nudist beach only ten kilometres away. And if you don't like it, you don't have to go there.'
However, German nudists have also been unexpectedly appearing on the beach in Swinoujscie. After Poland joined the Schengen countries, the border signs on Usedom island were removed, meaning that beachgoers often pass the border patrols without realising. 'I've seen several nudies coming over here,' says Marek, an ice-cream seller on the beach. 'But most of them leave again pretty quickly.'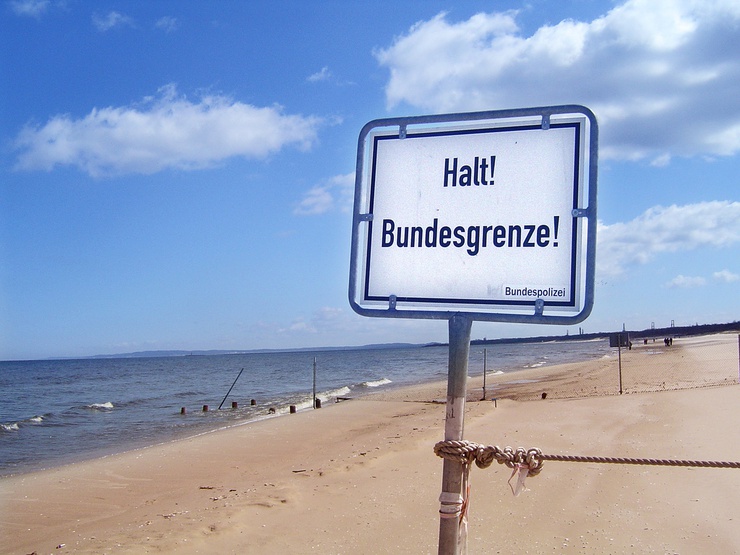 Nudists on the island
Until now this has only been a topic for discussion by holidaymakers sunbathing or sitting in local cafés, but it may soon have international repercussions. One of the visitors to the German beach was Edward Zajac, a councillor for Swinoujscie, who is seen by some residents of the Baltic spa resort as being a 'moral guardian'. He finds it completely unacceptable that there are German nudists so close to the Polish beach. 'It's abnormal!' ranted the councillor for the law and justice party (PiS) during a meeting of Swinoujscie council. He demanded a swift reaction from the state president, Janusz Zmurkiewicz. Zmurkiewicz's initial reaction was to poke fun at Zajac's idea: 'Swinoujscie is spread across forty-four islands, so I'm sure we could set one aside for the nudists.'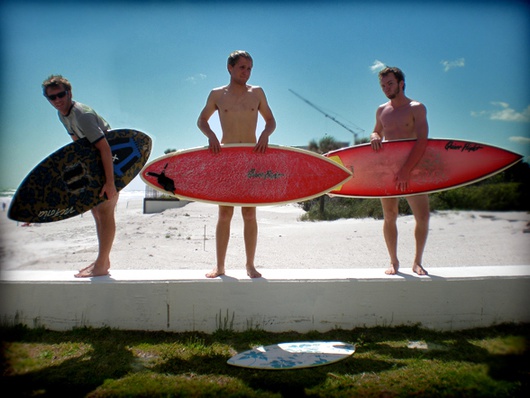 However, Edward Zajac has no intention of giving up, even submitting an official request to the state president. Now his imperative has to be taken seriously. In Zajac's opinion, the best solution would be to relocate the nudist beach far from the Polish border. If this is not possible, the nudist area should be shielded from view. 'If this is a real problem for some people, the state president should get in touch with the mayor of Ahlbeck at the earliest opportunity so that signs can be put up on the nudist beach, clearly marking the Polish and German areas,' said Robert Karelus, spokesman for the state leader.
The German naturists are amused by the indignation of the Polish councillor. 'He is very welcome to come and visit our beach,' sniggers Horst from Anklam. 'Then he can see for himself how much fun it is to sunbathe and swim naked.'
This is not the first time that naked sunbathing has provoked strong emotions in Swinoujscie. One year ago, the police chief decided to fine women who sunbathed topless. This was only revoked after strong criticism from the local media. Recently, a precedent was set in Stettin, roughly 100 kilometres away. The local police force had to deal with two young women sunbathing topless in the swimming area. They were accused of disturbing the peace. The young women, however, did not take the ticket issued by the police and the Stettin court is now dealing with their case.
The author of this article, Monika Stefanek, is a member of the n-ost correspondent network
Translated from FKK in Polen - Ohne Kleider über die Grenze