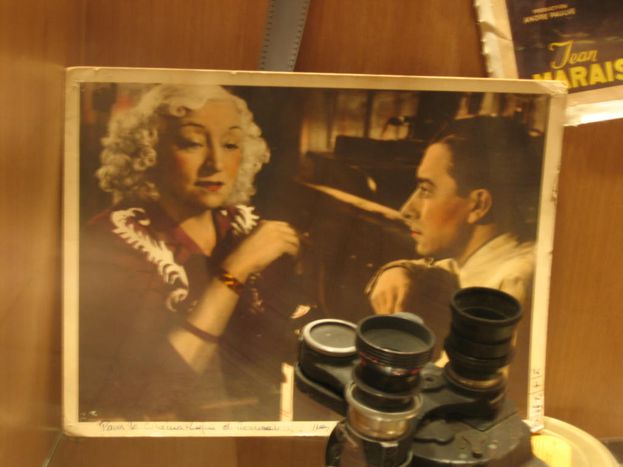 German Cinema at the Jewish Film Festival in Jerusalem, December 12-18, 2009
Published on
In German, there were one feature film and another documentary that were screened at the Jewish Film Festival in Jerusalem this year. After a reservation routine prompted by e-mail invitations sent over by Goethe Institute Jerusalem, there I was plunging into the streaming audience hubbub filling the halls of Jerusalem Cinematheque on my way to and from films.
The Cinematheque went through a renovation to add two additional screening halls usually reserved for special presentations running parallel to its monthly programming. Ticket in hand I stop for a short while by door persons who tear off the tab below the name, seat and time of the movie. It's a mid size room with freshly upholstered chairs and a regular screen one might see in art house release haunts or at multiplex screenings of mainstream fare. Standing by a flower composition on a low stage, announcer welcomes guests in Hebrew and switches to English, since in both cases directors are present. The feature film entitled Oh, What a Mess!, or So ein Schlamassel! in original German, starts after a brief preface.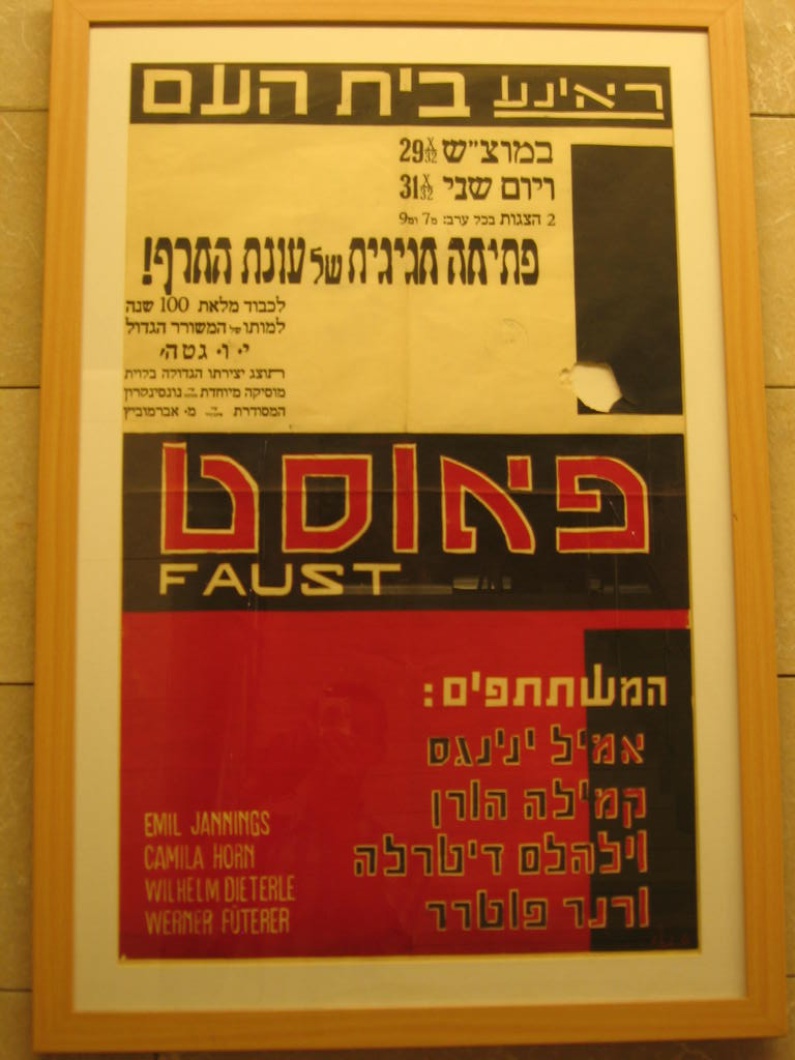 Subtitles running in Hebrew somewhat help to make out a thick Berliner accent that must have wrapped the dialogue lines of a Jewish family coming to terms with belonging to an ethnic minority that struggles to accept the reality of intermarriage. Now I wonder if a Turkish or a Lebanese family in Berlin might have less of a struggle over whether their beloved daughter might enter into a marriage with a German Christian without causing a major upheaval to the expectations of her kin. What strikes is lingering shadows of the past the more optimistic among us might have thought to be long gone. Ethnically insensitive jokes or remarks meet with reminders of collective brutality. However, mutual rejection painfully gives way to a reconciliation probably not least due to the efforts on both sides of the ethnic and religious divide to bridge it. Rather short film credits belie the fact that it was a theatrical premiere in Israel of what will be hitting mainstream television screens sometime in early 2010 in Germany.
There similar theatrical pre-releases were met with remarkable success, not least because of the mainstream and well known acting cast representing a widely extended family struggling to balance painful past and being different with individual search for conjugal happiness. I am not sure whether it is the images of being Jewish in contemporary Germany or an open dealing with German-Jewish unions that leaves Israeli audience at a loss for showing connection to what was going on on screen. Alice Brauner, the film producer, intimates that it is essentially her own story of her family's complete rejection of a marriage with a German Evangelical partner that she had to overcome.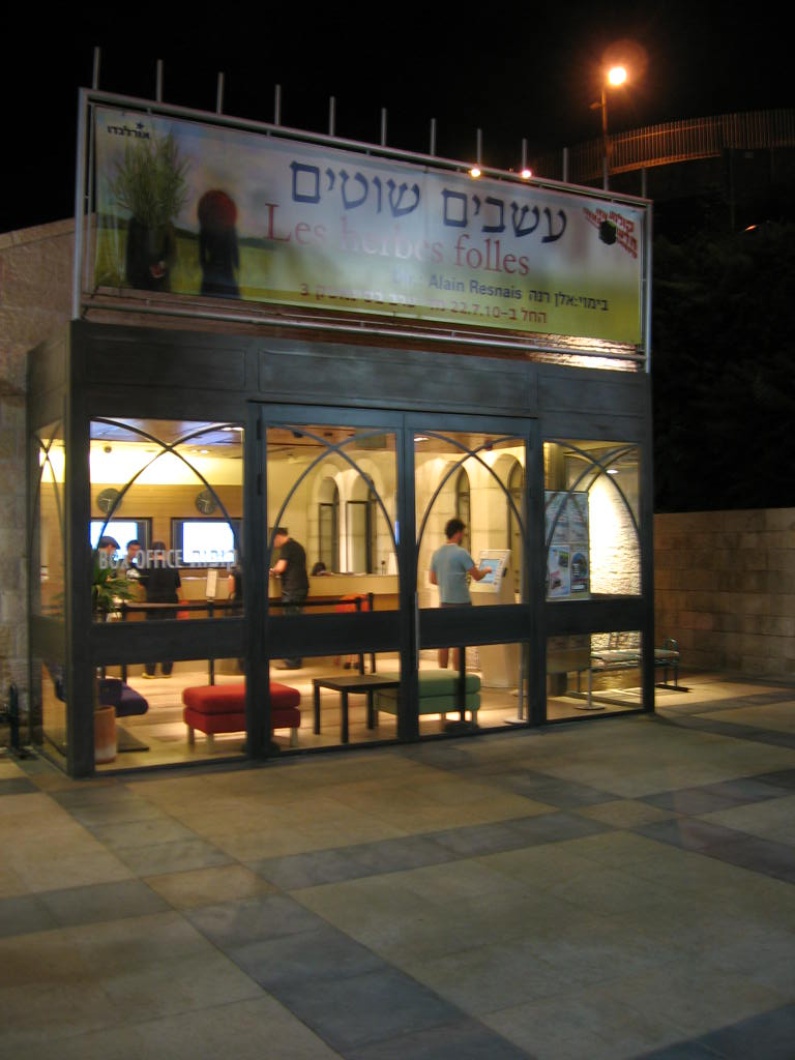 On the documentary In Search of Memory: Neuroscientist Erich Kandel the metaphorical curtain was raised under similarly routine bi-lingual conditions. Inter-cut with, and constantly toggling between, heritage trips to France and Austria, scholarly conversations, public talks, on-sight interviews and documentary footage, the film does go in search of what makes memory so riddlesome part of our daily and collective lives. The film narrative gives a close-up center stage to those who as Jewish kids escaped the fate of destruction who come to re-visit the places that saw them dispossessed, expelled, traumatized, but also, these two now elderly persons at least, hide and emigrate to the United States. Memory inadvertently becomes a central topic of dealing with the Holocaust all the while receiving a purely scientific and personal treatment.
It seems that it is the personality altering effects of memory and memorization that shine a light on landscapes of forgetting and memory in Southern France and Vienna that we follow together with Erich Kandel and his partner. Memory and forgetting being primarily biological processes for neuroscience lend a social metaphor to individual and collective efforts to deal withe the legacy of the WWII on the both sides of the Atlantic. Petra Seeger, the film director, underscored afterwards, to an enthusiastic audience response, a reluctance of Austrian institutions to finance her project. The documentary footage of Viennese crowds falling over themselves to welcome WWII German leadership and chanting at the top of their voice xenophobic slogans contrasts with urban charms, delicious bakeries, and classical music that Austria is usually known for. Scenes of reconciliation and warm reception in Vienna follow, however, too.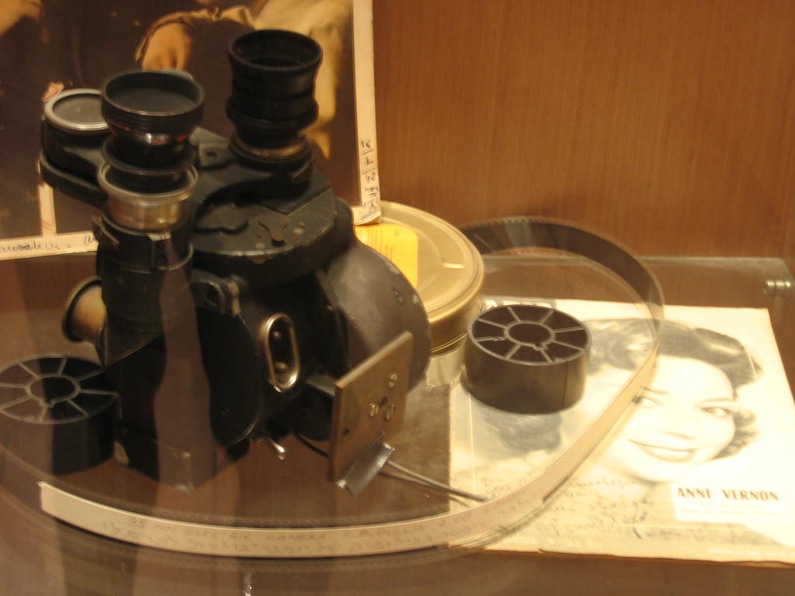 The documentary has become one of the more widely theatrically released movies of this genre and one of the longest running in Germany as well. Commentators praise it for helping to find out what happiness is all about, despite presenting a seemingly individual story of Nobel-prize winning research into biological origins of memory and of individual dealing with hardship, injustice and bereavement. As Kandel explains, entrusting our experiences to long-term memory physically alters the structure of human brain. Every meaningful experience changes individuals in ways that escape straightforward understanding. This is probably why Kandel's search for individual memory in winding streets of Vienna, on red-brick avenues of Brooklyn, and across experimental set-ups and scientific labs makes for a fascinatingly enjoyable viewing.
After last questions are asked, time is up for going past other screening events, observing wine glasses carried somewhere around the corner, getting a whiff of trays of pastry traveling in a similar direction, and glimpsing movie-goers chat about what they saw, linger by a restaurant entrance and plan their next get-together for another film.
Pablo Markin is a post-doctoral fellow at the Centre for German Studies of the European Forum of the Hebrew University of Jerusalem, Israel.