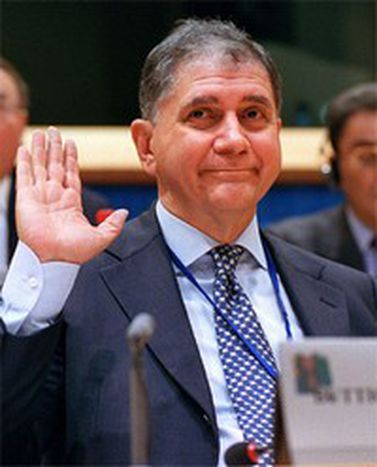 From macho Italians to progressive Swedes
Published on
The 1957 Treaty of Rome states that "the Community shall aim to eliminate inequalities between men and women". Although progress has undoubtedly been made, Europe is still a long way from achieving this goal.
Ever since its foundation in 1957, the EU (the then EEC) has continued to define gender equality as a key aim, yet the European Commission accepts that women and men still "do not enjoy equal rights in practice". The enduring problems of domestic violence (which affects around 20% of women in the EU) and sexual exploitation represent a serious failure on the parts of European governments and institutions. On average, women in the EU do a disproportionately large share of household chores and childcare activities, and they remain politically and economically under-represented. Furthermore, they get paid nearly 25% less than men and their rate of unemployment (at 12.4%) is 3% higher.
The Mediterranean macho men
Although these statistics cover the EU in general, there are huge regional variations in women's rights, which become particularly clear when the Nordic countries are compared with the Mediterranean region. In Scandinavia, women tend to enjoy greater economic and political mobility than elsewhere. In contrast, the traditional 'machismo' in countries like Spain and Italy ensconces the traditional roles of women and men. A perfect example of this attitude is Italian politician Rocco Buttiglione's claim that "the family exists in order to allow women to have children and to have the protection of a male". Nevertheless, in Spain, Zapatero's government has launched a bold campaign of progressive social reforms aimed at combating machismo. For example, marriage contracts now include a pledge to share housework and childcare.
Another area showing the different levels of gender equality across Europe is the participation of women in governments. While Zapatero's cabinet is symbolically made up of eight men and eight women, Spain's Lower House is only 36% female. This is, however, one of the highest percentages in Europe – beaten only by the Netherlands and the Scandinavian countries. Sweden has the best gender equality in its parliament, with women making up 45.3%. In Germany it is 32.8%, in the UK 18.1%, in France 12.2%, and in Italy a disgraceful 11.5%.
Similar on paper
But while different member states of the EU range hugely in their levels of gender equality, their governments' gender equality policies all read similarly, making reference to the key areas of EU policy - the guarantee of equal pay, employment rights, parental leave, and social security; rights relating to pregnancy and motherhood; and a pledge to combat sexual discrimination and domestic violence. In some areas, such as employment rights, EU policies override national provisions; in others the EU sets conditions to which national policies must adhere. For example, the EU insists that at least three months of parental leave be permitted. Other issues, like abortion, remain matters for national governments (in Malta abortion remains illegal, but in 18 of the 25 states abortion is provided 'on demand').
Although EU policies may not control the reality of gender inequalities in the member states, the EU has introduced some concrete measures to support women. Its €50 million 'DAPHNE II' programme aims to reduce violence against women and children through raising awareness and offering support to victims, working closely with NGOs. Gender equality also comes into EQUAL, the Union's €3 billion scheme to combat discrimination in the labour market.
Economic equality = Gender equality
The link between the economic equality of a society and the progress of gender equality should not be underestimated. An egalitarian society allows larger numbers of women to have the financial means to break free of the 'cycle of dependence' on men. But it takes a well-funded welfare state (like in Sweden, where 83% of children aged 1 to 6 get state-funded daytime care) for this to become reality. In the gender gap rankings, the Scandinavian countries come top because they score especially well in the fields of 'health and well being' and 'economic opportunity'. This is important because, as the Feminist Assembly of Madrid puts it, "women constitute the group that is most likely to undertake insecure work and to have low wages". This would suggest that the extensive social protection in Scandinavian countries, including extended paternity leave, has been particularly beneficial for women, helping them move towards emancipation.
It is commendable that most EU countries come towards the top of the world gender gap rankings. However, women and men are still not equal, and, particularly with some southern European states dragging their heels, it seems it will take decades for the advances made in the Scandinavian countries to be mirrored in other member states.