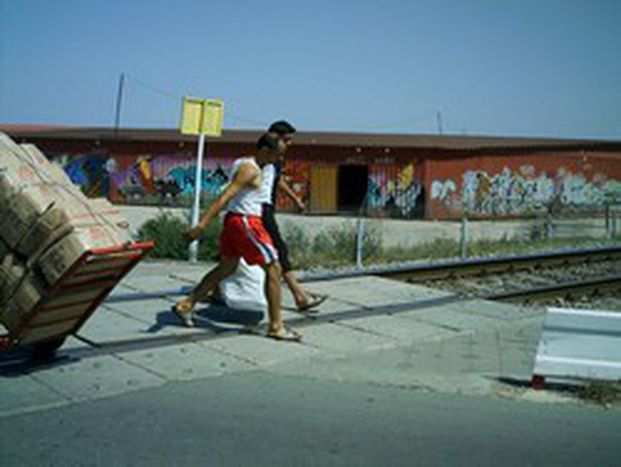 From China and the Middle East with love in Bucharest
Published on
Shopping around the city's northern Europa complex, where two migrant businessmen from the Romanian capital's integrated communities discuss leaping and boundng with the EU's eight-month old member state
In the well-known shopping complex Europa, situated in the northern district of Bucharest, you'll find any nationality other than European - be it Arab, Chinese, Indian or Turkish. Along its little, narrow streets filled with small shops where customers choose directly what they wants without stepping in, Iraqi Abdul-Hafiz Nawfal has a modest clothes shop. An opponent of Saddam's regime, the 50-year-old has lived in Romania for 20 years now, and still fears returning to his native country. He can meet his relatives only when they travel outside Iraq.
A second home
In flawless Romanian, Nawfal describes his conviction that the Arab community is one of the most diverse. He feels that people from the 27 EU states know a lot more about the Arab world than his fellow citizens. 'Romanians should be given the chance to learn more about our culture in order to better understand our concepts, traditions and solidarity. For example, Romanian television could present more documentaries explaining the Arab world,' argues the small-time businessman, who married a Romanian woman.
Nawfal believes that Romania's new status as one of the youngest EU member states is a positive change, since visas are no longer required in order to travel from one country to another. He admires European values, our respect for justice, laws and the human being. However, in Romania, 'they don't always respect the same European laws and there is too much bureaucracy.' Issues that exist for non-natives like him include getting a driving license - the theory and practical exams are only available in Romanian, whereas in the UK for example there are options to take the tests with voice-overs and translators, for example from Urdu for the non-native Pakistani community.
Chinese whispers
Successful real estate businessman Jyaniu Ling, 40, agrees, speaking to me at first in fluent English: 'sometimes you need twenty signatures just for one paper!' Worlds away from his native China, he is also married to a Romanian, and is a father of three children born in Romania. The family live in the Colentina district of Bucharest, a ten-floor apartment block resident area. It's a future Chinatown; many Chinese have rented flats here and moved along with their mixed families. Ling has been in Romania for 15 years and refuses citizenship at the risk of losing his Chinese one. He and his wife have visited his relatives in China several times.
Moving on in good Romanian, Ling describes Romania as a haven for business opportunities, but woes that business itself has become 'more difficult' than before, with ever-restrictive regulations. The EU-based companies present on the Romanian market are those who will benefit the most from this change.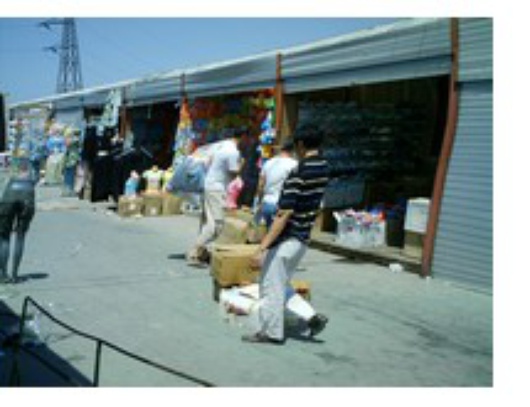 He cites physical examples of Romania's successful EU entry; streets and roads are improving, whilst newer, modern buildings are appearing all over Bucharest. 'You tend to waste a lot of time being caught in heavy traffic,' he says of one of the capital's 'weak' points. 'In China, we try to solve this problem by building highways,' he proudly explains about his mother country. He feels Bucharest's periphery should be more carefully planned to be like in China, where many important institutions are intentionally located on city peripheries to ease traffic and encourage the area's economic growth.
Like Nawfal, Ling feels the media doesn't show enough interest in the Chinese world. 'There should be more exchanges between both, and more Chinese cultural events in Romania,' he adds, consistent with his hope that the two countries will have more opportunities to learn about each other. 'Romanians are friendly,' Ling finishes. 'But they don't seem to be much happier after the EU integration.'
Tight leather straps
Although the majority are accepting, some Romanian businessmen don't appear too pleased about the 'newcomers' on their scene. Marian Aurescu, 55, sells Romanian leather shoes further along the Europa complex. He is not very comfortable speaking about the 'intrusion of foreigners' in Bucharest's commercial life. 'They come here and sell bad quality things at small prices. No wonder people buy from them!' he says rather angrily. His shoes are authentic and are made 'to resist'. However, people still prefer the Chinese cheap merchandise, even if it has no big brand name on it. 'I hope one day Romanians will learn to respect themselves and their country. I don't think we really need to buy lesser goods just because they're cheap,' he concludes.
Photos: ©Luciana Grosu