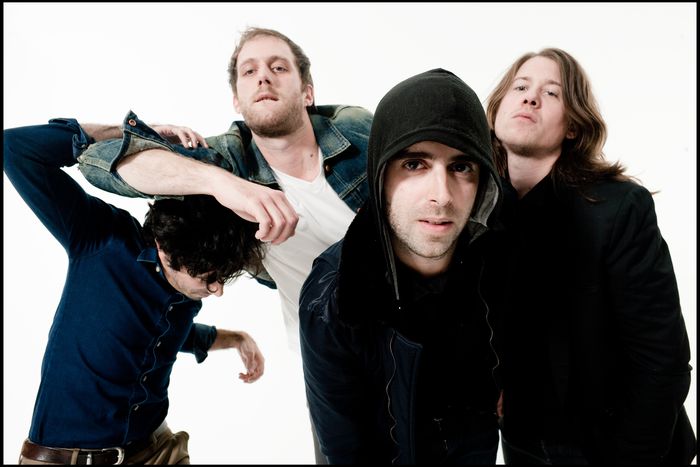 French indie band Stuck in the Sound: 'Filling stadiums would make me impossibly nervous'
Published on
Released on the independent French record label Discograph, the Parisian four-piece is making its mark with their new album 'Pursuit'. After ten years together in 2012, they're dreaming of an international fame such as that of Phoenix or M83 - but not Coldplay
The Alba Opera is a charming little hotel with a typically Parisian atmosphere that sits wedged between the neighbourhoods of Opera, Montmarte and Pigalle in the French capital. It is there that I catch up with Jose Reis Fontao and Emmanuel Barichasse of Stuck in the Sound. Today they are down by two members, but don't think that this implies a hierarchy in the band – Arno Bordas (bass) and François Ernie (drums, backing vocals) are absent for personal reasons. In any case, as Jose immediately assures us, in the Stucks, 'there is no line manager – if someone isn't satisfied, the track disappears, everyone has to agree.'
Stuck in stories
The story of Stuck in the Sound began a decade ago with the little gigs in and around Paris that serve as a right of passage for all rock bands. The four mates then decided to chuck their day jobs in so as to concentrate on their true calling – inspiring emotion and bringing pleasure to the world with their music. After the release of their eponymous debut album in 2004 and their first commercial album Nevermind The Living Dead in 2006, it was on the stage that the band originally made its name. They got gigs at festivals such as Rock en Seine in the capital, as well as the regional events Les Vieilles Charrues and Les Eurockéennes de Belfort. 'At Rock en Seine we felt like kids, because we were playing with the Queens of the Stone Age and the Pixies. It was like Disneyland.' Along with these two bands, the Smashing Pumpkins, Nirvana, Sonic Youth and Brazilian singer Caetano Veloso make up some of these Parisians' influences.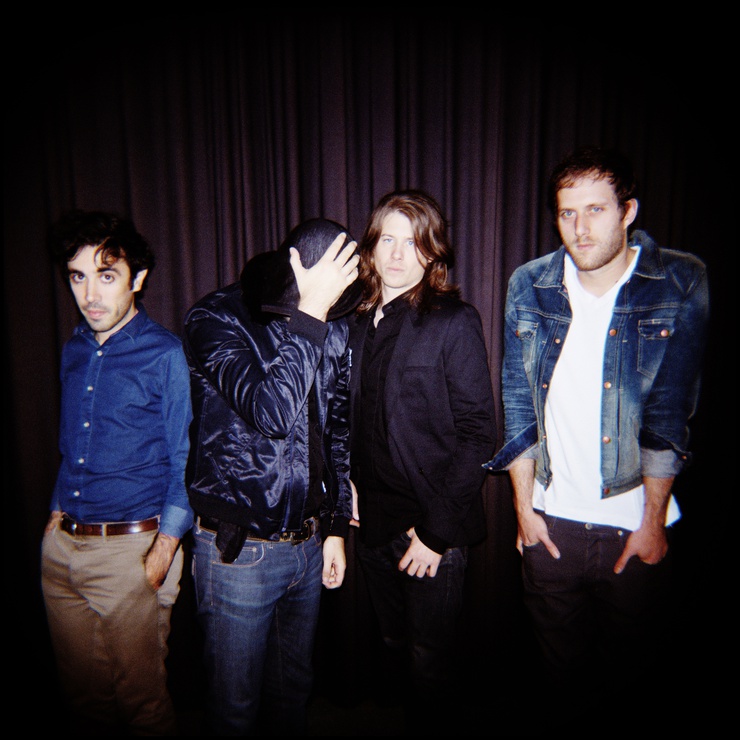 Stuck in the Sound's eclectic influences mean there is no common denominator for the starting point of their songs. 'Each track, each creation has it's own story,' says Jose. 'The idea could come from me or Emmanuel, or even from a jam or a quick improvisation. The Stucks sound is made up like a puzzle, around a musical collage, melodies, voice or even a little bit of really interesting improvisation.' Don't get drawn into easy comparisons or overly generalising parallels – their reference-stuffed sound is more than pure and simple indie rock. It is the musical fusion of four guys each with their fingers on the pulse, four fellows who share a goal of artistic independence and a commitment to the local Parisian scene.
Somewhere between Pheonix and Freud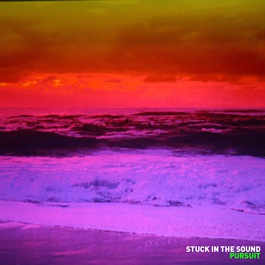 'We like to play extremely experimental songs just as much pop ballads,' says Emmanuel, despite the fact that they were all weaned on nineties American indie music. With their latest disc Pursuit (2011) they have actually sidestepped the tracks of their past three albums – they took risks, ones that they would never have dared to take before. The Stucks have worked like mad since a botched non-official debut album, which was released at a time when indie rock was only known to a few specialist medias in France. Now they have given birth to their first true opus, the product of four long years of artistic searching in the studio. 'It was progressive. We unlocked things to pass to the next level, like in the video games. We always believed in it, so we put our heads down and got stuck in.' This sacrifice, Jose adds, made Pursuit their 'masterpiece, without a doubt our most accomplished album.' In my humble journalistic opinion, it is the album that will allow them to make many more.
This disc also marks the tenth anniversary of the group in 2012. 'It's been ten years of graft, four guys working together who know each other by heart.' It's obvious to see that the Stucks play the music they love. It is a little bit like their 'personal Freud', their therapy, their psychoanalysis. 'We won't stop until we start to feel lost or confined,' they say. 'We don't want to be one of those bands who trap themselves in a corner, or lose their essence in the face of aesthetic and commercial constraints because they no longer have the necessary distance between them and their music.' Yet, for all that, Stuck in the Sound don't dismiss the way music currently works: 'We know too well that in today's world the internet brings out new trends.' Their job, they emphasise, is to make the audience go wild, but they would hate to have a career like that of British band Coldplay. 'Filling stadiums would make me impossibly nervous,' admits Jose.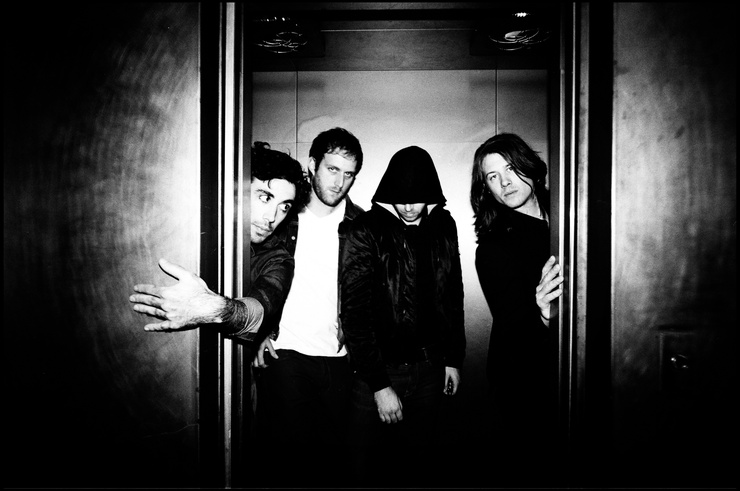 Whilst Jose and his three friends aspire to have their 'Stuck' style heard all over the place, their greatest wish is to continue making good music and entertaining the highest number of people. 'The fans arrived little by little and got more numerous as we went along,' they say. The mostly young fans from the early days of the group morphed into forty year-olds. Emmanuel adds that he wants to reach out to all sorts of people, not just the average French guy. In this sense the band does covet the international success of their contemporaries Phoenix or M83. All the same, as the 2004 nominees of the Inrocks CQFD competition ('ceux qu'il faut découvrir', or 'the people you should know'), the band has already covered a good amount of ground. Their single Toy Boy launched them straight into the spotlight. Nowadays Stuck in the Sound has their own independent label on the margins of the big industry players, based on values very close to the underground and counterculture. They are always looking for pure, authentic rock, keeping themselves far, far away from commercial standards.
Images: © Julien Mignot; album cover © courtesy of Discograph; videos (cc) Pursuit pierrecable; ToyBoy golobl/ youtube
Translated from Stuck In The Sound : « On a foncé dans le tas »