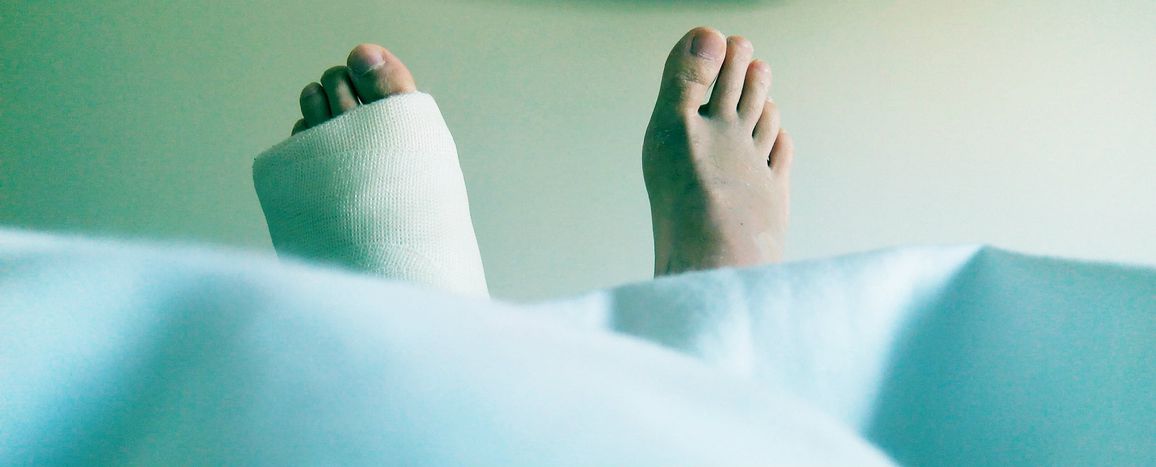 French healthcare – the First Encounter
Published on
The first time I ever visited a French hospital left me some doubts whether I could ever get a proper medical treatment if in need. It was the hospital Saint-Louis that contributed to my rather disquieting impression of the French healthcare. There was a party in one of the building of Saint-Louis.
The event itself was nothing out of the ordinary but the interior design: When I walked in I saw a huge painting on the wall that looked misleadingly like Géricault's The Raft of the Medusa. However, it was only a reproduction and looked more like a scene from one of Paolo Pasolini's films. All in all, you would feel as if in the centre of some Greek orgy in full motion illustrated in a detailed manner of a medical man. According to a guy working in that very hospital, this was their canteen and it is a tradition in all hospitals of Paris to use the faces of the senior staff members to portray less dignified scenes.
Action!
Couple of weeks ago I had my family visiting me from Finland. After a week of sightseeing it was time for sports: ice-skating at Hôtel de Ville, the city hall. For my mother this wasn't quite enough of excitement, so she fell down and twisted her wrist. Now the real adventure started.
At the first aid point the wrist was wrapped in no time and my mother was quite determined she would continue skating. Fortunately the paramedics disagreed and sent us to the nearest hospital, Hôpital Hôtel Dieu, which was at la cité, the very heart of Paris. In the hospital which was quite void the clientele was varied, there were us with the unintentional traumas and those who seemed suffer from an excessive use of alcohol. They were escorted to the hospital by couple of policemen – a very luxurious handling, I would say. In Finland where such cases are more than common, the cripples are taken straight to cell for a night to get rid of their habit. 
When it my mother's turn to see the doctor as a translator I got to be in the front row of the show. For the next two hours we were passed from hands to hands, we had no idea how it was working but everyone seemed to know exactly what to do with us. After the X-ray had been taken, we got to be a test subject for a student intern who interviewed us with a freshman's enthusiasm and accuracy. He also tested the mobility of my mother's eyeballs; he moved a pen in front of her eyes from right to left and announced with the same keenness that it was perfect, impeccable. However the result was we had to be taken to another hospital because there were some bones broken.
The final resolution
Taxi took us to the hospital Cochin to see a surgeon. The reception was quite different, let's put it this way: the average speed of the staff when moving from a spot A to a spot B was quite a bit higher. The staff wasn't abundant and they all seemed liked they had had their fare share of broken limbs for that day.
Then we were attended to a room that looked liked the previous patient had his whole body plastered: the floor was all covered with white splatters. When the doctor arrived it was all very efficient, my mom had her hand replastered in five minutes. Though the doctor was a bit worn-out, luckily the package always includes a student intern who does the radiating. This one had such a wide smile he seemed to work for four of us.
We were quite impressed by the efficiency of French healthcare: in five hours we had visited two hospitals and my mother had her wrist wrapped and rewrapped three times. Finnish public hospitals are always so crowded that even if you are dying, you will have to postpone it for hours since there is a queue for that!
After returning to Finland my mother became sort of a celebrity in the local hospital as the woman who broke her wrist in France. She was never treated with more concern. Everyone at the traumatology department wanted to take a glimpse on how a plaster is done "over there in France". And me, well I had to translate all the medical testimonials from French to Finnish for the insurance company. So if any need in deciphering words like cubitus, radius, styloide and bascule – I'm here for you!
Soili Semkina