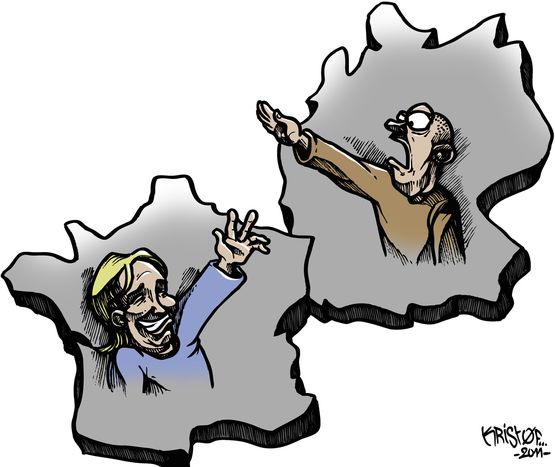 French cartoonist on German neo-nazi terror
Published on
Germany has been stunned by the news of three suspects in a secret terror cell in Zwickau which literally got away with murder over the last decade. Is it news well received over the border in France, where Marine Le Pen, head of the national front party well-known for fraternising with neo-nazis itself, is a candidate for 2012 elections?
A terror cell based in east Germany called the 'national socialist underground' are three Germans suspected of murdering citizens in the so-called 'doner killings' in the early part of this decade - whilst going undetected by the country's secret services. Whilst the interior minister Hans-Peter Friedrich said it 'looked like we are facing right-wing terrorism' and called for a database on extremists of this kind, chancellor Angela Merkel branded it a 'disgrace'. Nine of the 'brown army faction's' victims were shop-owners of mostly Turkish descent and one was a policewoman; three million citizens of Turkish origin live in Germany. Reaction from France.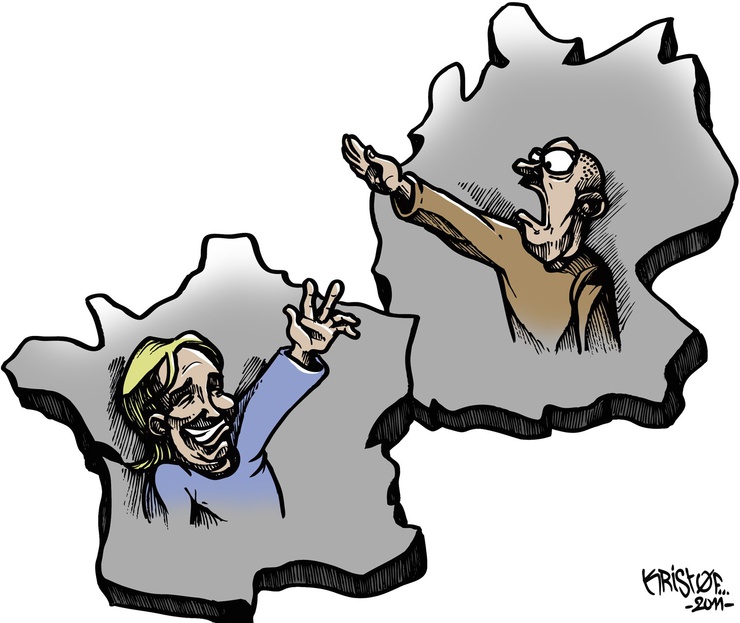 Image: © Kristof
Translated from S'indigner contre le néonazisme ? Ça n'en vaut pas Le Pen.