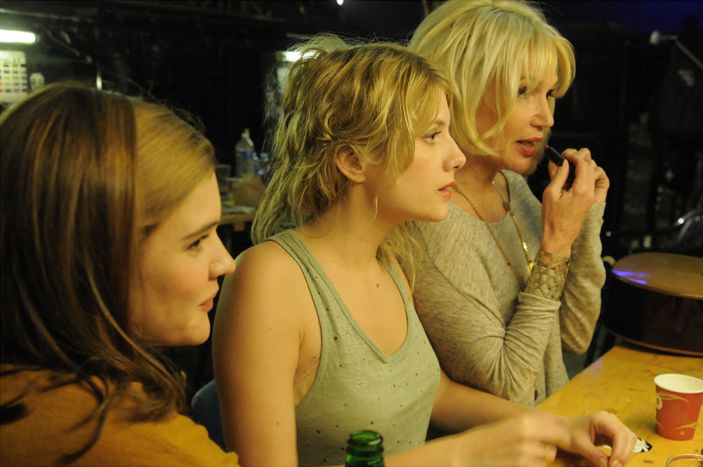 French actress and singer Melanie Laurent's directorial debut: 'The Adopted'
Published on
At the age of 28, the actress and singer released her first film as a director, 'Les Adoptés', on 23 November in her native France. Do all good things come in threes? Film review
'When I was little I dreamt of becoming a princess, you dreamed of becoming an astronaut, my mother dreamed of being happy.' This sounds like a rather classical opening scene for a film. Has not everyone at one point or another dreamt of going into space, being royalty or satisfied with life? The Adopted ('Les Adoptés', 2011), the directorial debut from actress Melanie Laurent depicts scenes from a modern-day patchwork family where love throws everything out of balance.
Sleepless in Lyon
Despite its opening lines, the plot of The Adopted isn't a typical, pale imitation of some kitsch Parisian romance. Instead it's about closeness, congeniality, dialogue and deliberated camera work. Laurent focuses on a 'more emotional than technical cinematography' with a well-rehearsed cast and crew who throw the audience into the middle of the action. Nor is The Adopted set in her home city of Paris, as may have been expected, but in the city of Lyon in south-eastern France. 'Shooting in the provinces enabled me to remove the cast and crew from their daily routine and strengthen team spirit,' explains the director in a press release; she also stars in her film as single mother Lisa. Known to international audiences for her scenes with Catalan-German actor Daniel Bruhl in the Quentin Tarantino classic Inglourious Basterds (2009), Melanie Laurent states that she wanted to conquer the box office with her own films.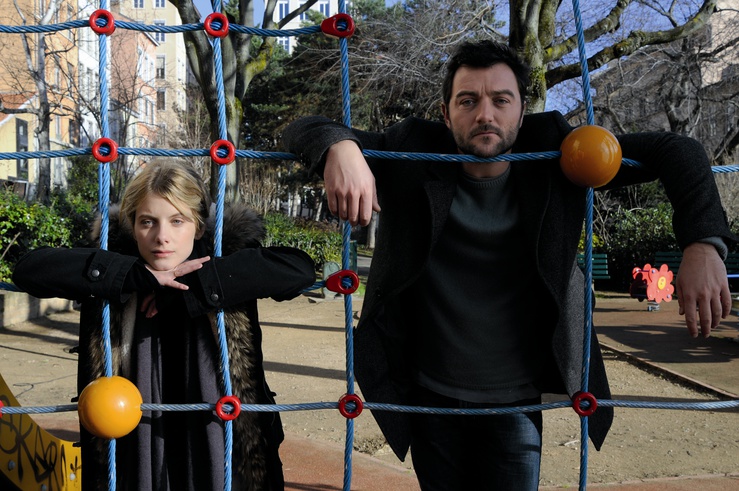 After her parents divorce, Marine (Marie Denarnaud) moves in with her best friend and adopted sister Lisa, a fellow singleton who has a young son, Leo (Theodore Maquet-Foucher). Everything in their lives as thirtysomethings revolves around the search for passion. A guitar is to Lisa what books and the close bond with her family is for Marine. As always, eventually a man comes into the fray and throws everything magnificently into flux. Laurent has called this perpetrator Alex, who is played by Denis Menochet and acted as her father in the opening scene of Inglourious Basterds. Alex is Marine's great love. Lisa is jealous. Marine is in doubt. Boom! After a sudden accident Marine ends up in a coma.
The magic number
Laurent's film is a trilogy within a movie: it is shot in three parts with three perspectives and three potential endings. 'The idea of the coma came to me very early on,' states Laurent, who co-wrote the screenplay with Morgan Perez and Chris Deslandes. 'I wanted to make a film about a person who 'sleeps' while her loved ones wait for her to wake up. I also wanted her coma to change her loved ones, which is how I reached this 'fusional' story of adopted sisters and a love story.' Though her acting skills have been openly criticised, in the film she exhibits a formidable ability to switch roles. 'As an actress I could guide my co-stars where I also wanted them to be from my other perspective as a director,' she adds.
We catch glimpses of Laurent at the beginning of The Adopted with a guitar in hand and it ends 100 minutes later with a small underground performance. In reality, 2011 has been Laurent's year in music as well as in film. The release of her debut album While I Wait For You ('En t'attendant', which was co-written with Damien Rice) in May could have brought out a rather 'become famous at any cost' side of the actress. Laurent remains reserved, stating that when she wrote the script for The Adopted in 2007, she did not once think that she would one day be singing professionally. Scepticism about young actors and film directors who also want to make music is commonplace. Inevitably it is also a gamble that an artist takes.
Laurent did not think she would be singing when she wrote the screenplay for The Adopted
When Melanie Laurent wants to be a jack of all trades she doesn't confuse them. She has asserted that her work as a director will always take precedence. Although her debut film may seem banal at first, both the dialogue and intimate relationships of this small, motley group of people are so touching that you can't help but shed one or (quite easily) a pathetic stream of tears whilst reaching for your handkerchiefs. If nothing else the film hits the mark in this respect.
Images courtesy of © Studiocanal/ videos: trailer (cc) StudioCanal and 'En t'attendant' music video (cc) Atmospheriques/ via youtube
Translated from Mélanie Laurents Regiedebüt "Les Adoptés": Aller guten Dinge sind drei