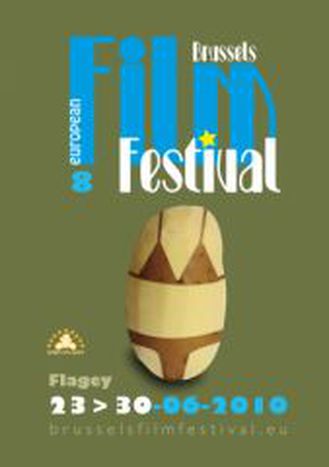 For the movie lovers – Brussels Film Festival
Published on
By Anita Kalmane In the last week of June our capital will not be living – it'll be "moving" as the annual Brussels Film Festival is approaching. On June 23-30 you can forget any other activities and attend one movie after another, all of them being produced not earlier than 2009.
As it's quite easy to get lost in the variety of the movies offered, Cafebabel Brussels is here to provide you with five tips and three movie suggestions.
Tips
Prepare! Visit Brussels Film Festival website beforehand and read at least the description of the movie, if possible – find also a trailer online. Pay attention to the fact that some of the movies which are not English have only Dutch and French subtitles, therefore if you do not speak in one of the official languages of Belgium you should avoid them.
Save money! Every evening at 10.30pm there is an open air screening free of charge – how about that? The normal fee for each movie is seven euro, but you can also buy a film pass for any five movies for 25 euro in total or present a valid STIB-MIVB transport ticket or the season ticket and pay just five euro per for a movie.
Get to know Belgian cinema! Movies are competed for the different awards, including also Belgian national short film competition which consists of 12 Francophone and Flemish movies.
Practise your language skills! If you speak any other language (even if not fluently), this is an opportunity to watch a movie in it – starting with Spanish and finishing with Swedish. And there are always subtitles at least in Dutch and French if you are afraid that you will not be able to understand it fully!
See more, listen more! Belgian Film Festival is not only about movies, it is also about other forms of art. You have a chance to attend a conference "The Belgian presidency and cinema", learn how to write a script, see two photo exhibitions, win a movie pass in European cinema quiz and take your kid to a clown show.
Three movie suggestions
The Reverse (Rewers), Poland. Thursday, June 24, 6:30pm
There are various reasons to see this movie. Polish black humour. Life in Poland during the communist regime. Poland's Academy Awards Offical Selection for Best Foreign Language Film. 11 awards, including Best Film, at the 2009 Gdynia Polish Film Festival in Poland. But for Brussels audience the most important might be the name of the main actress - Agata Buzek, daughter of Jerzy Buzek, current President of the European Parliament.
Movie is shown in Polish with English/Dutch/French subtitles.
Within the Whirlwind, Germany/ Belgium/ France/ Poland. Monday, June 28, 8:30pm
It is not easy to watch "Within the Whirlwind", so be prepared for a tough evening. This film is based on the autobiography of a Russian Jewish poet Evgenia Ginzburg and her story from living a privilege life to being sent to a gulag camp in Siberia. Even if sometimes it might seem too brutal, too unreal and too far away, for thousands of people back at that time it was a hard reality which needs to be told to the rest of the world.
Movie is shown in English with Dutch/ French subtitles.
Breaking Upwards, the USA. Thursday, June 24, 7:00pm
On a lighter note, "Breaking Upwards" is a movie which tells about the things all of us have been thinking at least once in our lives. Rules of breaking up, monogamy and jealousy are the main key words of the movie which is trying to define the impossible. The attention should be drawn not only to the plot, but also to the story how the movie was made – with only 15 thousands dollars, crew members working for free and screenwriters being also the main actors. It's the story about themselves.
Movie is shown in English with Dutch/ French subtitles.
Full list of programme and locations can be found in Brussels Film Festival website.