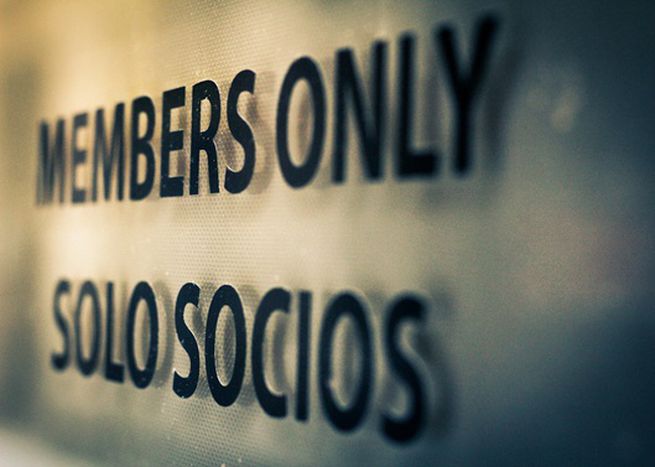 'For the love of green': inside Barcelona's marijuana social clubs
Published on
'Green how I desire you green'– it sounds at first like the opening line of Romance sonámbulo (1928), by the famous Spanish poet Federico Garcia Lorca. But this is not poetry : it's a song by hip hop artist Sator Sánchez, and it is blasting through the speakers of one of the numerous private marijuana clubs in Barcelona, writes the Slovenian photographer and blogger Nina Behek. 'Green how I desire you green, to burn you, green how I desire you green, to smoke you, green how I desire you green, to escape… '
Legal grey zone
Protractors of cannabis use have used a loophole in the law; cannabis is allowed to be cultivated for private use in Spain, hence the mushrooming of the private associative movement. The announcement on the door of this particular private member's club in the neighbourhood of Borne says it all, but it's the odour and the floating smoke which greet the senses, thereby giving the club the honour of its name. 'This is one of the rare private places where we can smoke in peace,' says an American lad as he mixes marijuana with tobacco, his first spliff of the day.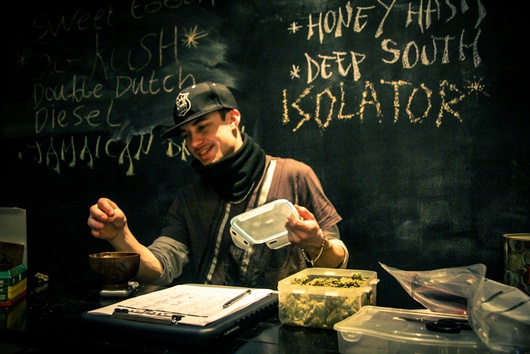 Grifa, hierba, maría, jamila, mandanga, mota, alfalfa, pito, ganja – marijuana has so many names in Spanish. Archeological data would have it that it was first discovered in 3000 BC. Yep, I'm talking about the most popular drug in the world, and the most consumed drug according to the world health organisation (WHO), which calls the drug by its scientific name, Cannabis Sativa. A 2010 report reveals that up to 250 million people, or 5.7 % of the world's population aged 15-64, most commonly use the psychoactive substance. Spain is one of the biggest cannabis consumers in the European Union. According to the European drugs observatory, around 11 % of the population enjoy the use of marijuana. Since the 1930s, drug consumption and trafficking has been prohibited, but cultivating and consuming for personal use became legal here in November 2006.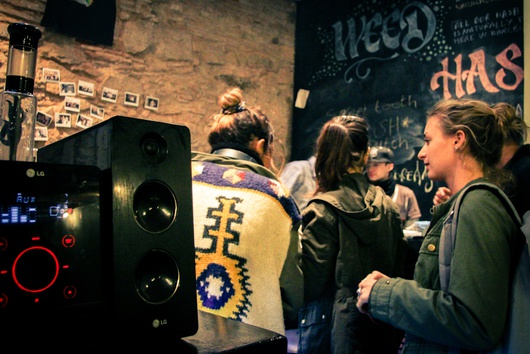 I am informed that every citizen is allowed to have 80 grams of marijuana for their own personal use per month ; that means every citizen can cultivate the plant in the comfort of their own home. Clearly, the rise in private establishments shows that businesses are keen to use that loophole to grow a little grass for you. It's not so hard to find your local considering there are around 500 such associations in Spain, with the majority in Catalonia and the Basque Country, regions where there is a higher level of social tolerance ; indeed, the latter is home to one of the oldest cannabis social clubs in the country.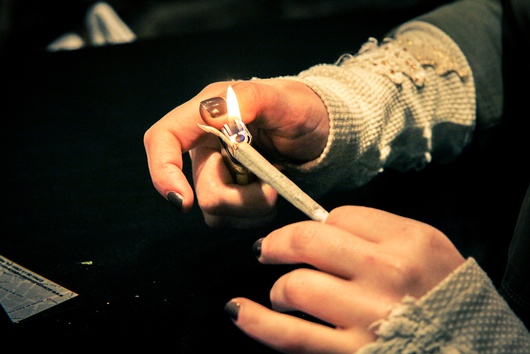 How did this all begin? Bilbao, that's how
The Ramon Santos association for the study of cannabis ('asociación Ramón Santos de estudios sobre el cannabis, ARSEC) is where the cannabis movement surged in Barcelona in 1993. One of the members sent a letter to one of the drug prosecution authorities to find out if it was indeed a crime to cultivate cannabis for the use of a group of adults (one story is that they went ahead and openly cultivated it anyway). This went down like a lead balloon ; the case ended up at the supreme court.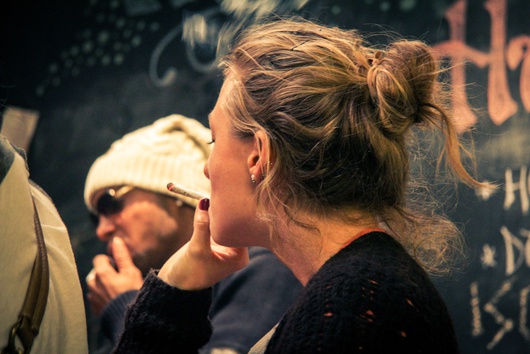 It was too late in any case : other groups started to follow hot on the heels of ARSEC, such as the Kalamudia association in Bilbao. They grew around 600 plants whilst all the while avoiding legal action, in at least three separate instances. That's how the model of the cannabis social club grew. Since they started appearing officially in 2002, these associations have allowed many thousands of Spaniards to stop putting their money into the black market, to be able to know the origin of the herb they are consuming, as well as enjoy its better quality. It has created jobs and boosted the alternative economy.
How does a cannabis social club work?
Thanks to a lack of clear regulation, associations have had to improvise and invent solutions when it comes to standardising their activities. The main pioneering groups joined the federation of cannabis associations (la federación de asociaciones de cannabis, FAC) in 2003, which started its life with around 21 member clubs. The federation came up with a legal model and system of management, changing its name to the social cannabis association (asociación social de cannabis), to try to find a way to adapt to the growing number of clubs in the country, and the complexity of the valid legislation. The FAC eventually came up with a guide on creating cannabis associations.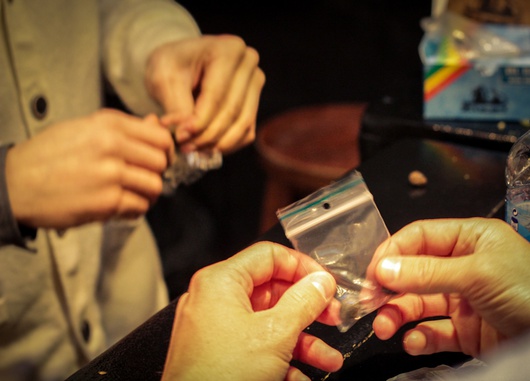 'It's a long process, 'explains Theo tonight, as I ask how his particular association was opened. The 20-year-old Londoner opened the association in May 2012 with four friends from Belgium and Denmark. 'I mean I could talk about it for days and days. There's a ton of paperwork, and it's expensive to work with lawyers. There are many rules to follow too. '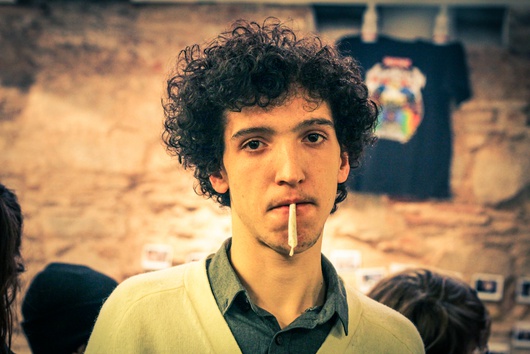 Typically, a cannabis association will be registered with the list of associations soon after it is founded. Then its members agree on a convenient collection means for the marijuana cultivation. The association has to rent or buy a piece of land, a building, equipment and whatever else it takes to cultivate and distribute the marijuana. Volunteer members take care of the plants, whether it's for private use or for other cultivators who are also association members. 'We make our own herbs, whilst bigger associations hire employees to do it for them, 'adds Theo.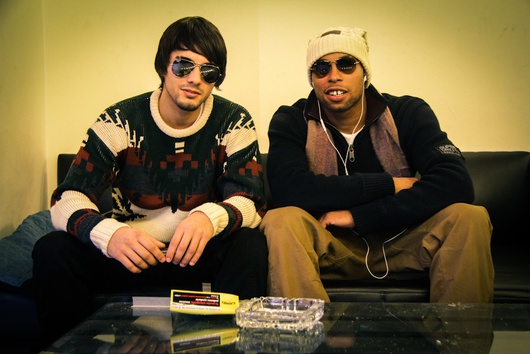 Since legally these are not businesses but 'associations', any profit that is made has to be invested back in the structure. 'We are all involved with marijuana in one way or another, and we want to contribute to the community and help others, 'says Theo. 'The only thing we derive from this is the knowledge that other people are enjoying organic marijuana in a totally safe and secure environment.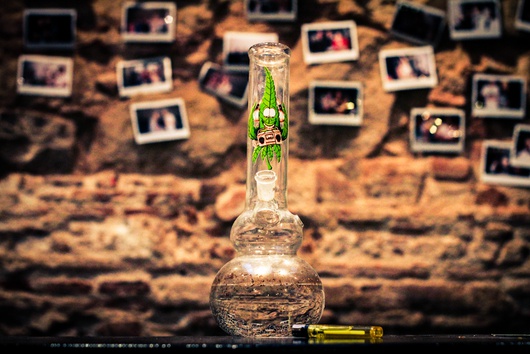 Some of the extra money that is made goes into diverse social activities, such as courses and conferences, legal and medical consultancies, peaceful protests and events to pile on the political pressure and promote a flat-out legalisation of cannabis consumption.
How do you join an association?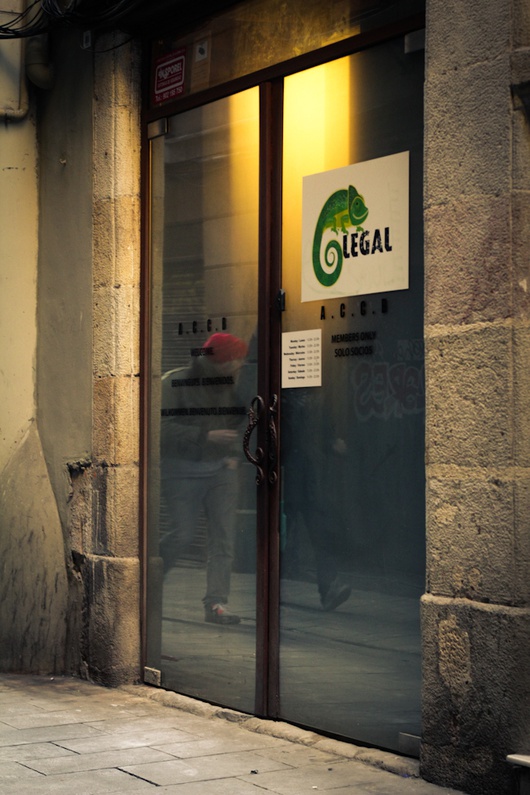 You have to be invited by another member who can be your 'guarantor' ; who can vouch that you truly wish to become a cannabis consumer. For up to 20 euros a year, you can subsidise the legal amount of 80 grams of consumption per month, and you can access this deal any day. Each new member can add plants to the group's plots.
Not only a place to buy marijuana
'I like the social aspect of marijuana; it's a very social drug,' says Theo. Associations sell and allow you to smoke on their premises, but they also have introduce an important social nucleus, so it does not matter if its students mingling inside or your boss. Tonight, a group of American students are sitting around a table, joking at their touristic adventures of the day, whilst a businessman has just finished a meeting in another corner, and a couple of girls smoke a joint at the bar and discuss where they will party tonight.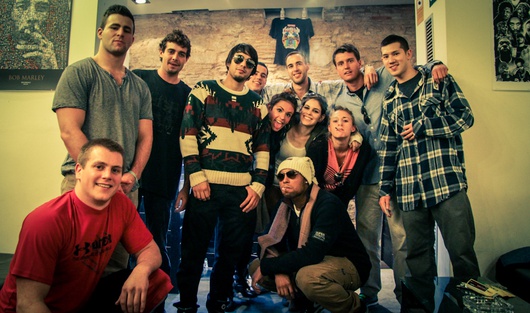 The Americans, aka Christine, Alex and Rachel, explain that they are in Barcelona on a four-month study trip. 'We came here on our second day, 'they laugh, after a university friend told them about it. 'You can meet people from everywhere here, from France, Germany, Britain – ganja brings everyone together, 'they add. Shane from England, who is sitting at the other end of the room and smoking a gigantic spliff, explains that marijuana consumers 'are like a big family'.
Crisis-breaker
In a recent investigation from FAC, it was established that around one million Spaniards get their supplies from the associations, and that circa 30, 000 jobs have been created, allowing claims of around 50 million euros in taxes and 100 million euros in VAT – that's in conjunction with the 300 million euros that the Spanish government is already directly receiving.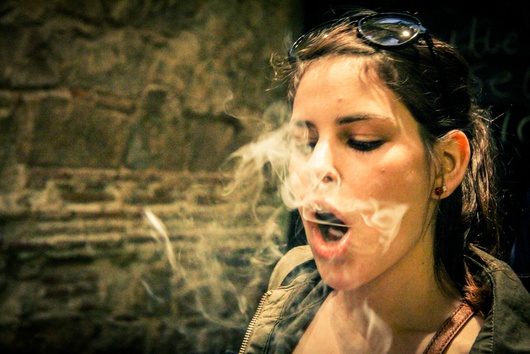 In the town of Rasquera, in a province of Catalonia, the battle against the crisis begun in spring 2012 with a referendum fallen short on by 56 % of the 900 residents, effectively stopping future plans of the open cultivation of marijuana in their region. The perks were obvious : this is a small town where unemployment reigns and which had the vision to see this alternative economy as a pick-up out of the crisis. Had the plans for production gone through, the Barcelona private consumption association, which has 5, 000 members, would have paid the town around 650, 000 euros a year for the right to cultivate their annual supplies there. The agreement would have created around forty jobs and allowed the town hall to pay its 1.3 million euro debt within two years.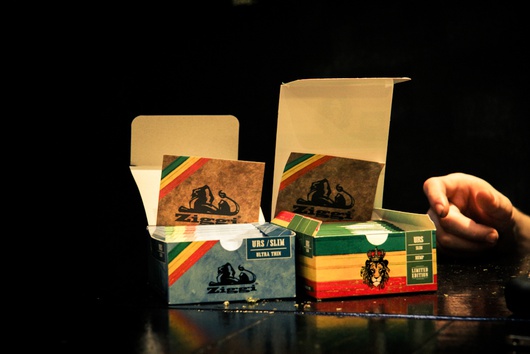 The future is green
The administrative situation of the majority of the cannabis associations has mostly been standardised, although many questions remain unresolved and still run the risk of legal problems, especially when it comes to cultivation and transportation. The FAC thus came up with the proposition that associations could be supervised by the public institutions, and thus avoid any judicial or police interventions. This would combine all the searing administrative protocol (including the lists of places of cultivation, their inspection, production taxes and supervised transport). Via the associations and their democratic structures, the psycho-active substance would be able to claim its status as a plant which would improve the quality of life of many, instead of making a small, corrupt amount of people richer.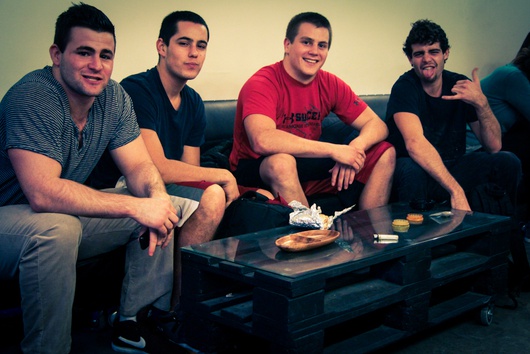 The movement should be flourishing in other parts of the world, not just Spain as part of the prohibitionist EU. The scope could be wider, as Darren, another American explains : 'These places are great but after smoking so much, I get so hungry – I think the associations should take it to the next level and consider a food service of some sort. 'He smiles, as he sets about making himself another joint.
Text and all images © Nina Behek. Translated into English from Spanish by NS