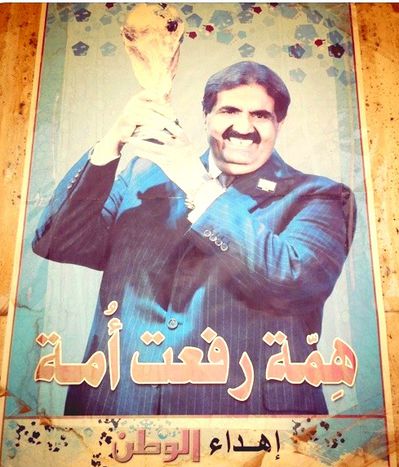 Football: a poor man's sport? Not for Qatar
Published on
The Qataris now own football club Paris Saint-Germain and have spared no expense in their attempt to turn the team into a crown jewel. But of whose crown: Sarkozy's kingdom or the Qatari emirate? What prompted these billionaire sheikhs to invest in Europe?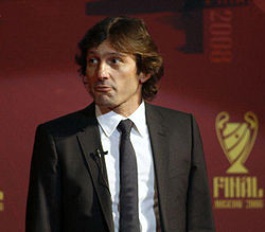 Royalty returned to the Parc des Princes stadium in Paris this summer. Paris is about to regain its magic. Paris Saint-Germain (PSG) has equipped itself with a real armada: more than eighty million euros were spent on transfers this summer for nine new players (two of whom arrived before the Qataris took power). Better still, it has become a club able to financially take on the European heavyweights: it grabbed Argentinian player Javier Pastore from under the noses of Inter Milan and Chelsea for forty million euros and was able to bring players of the calibre of Jérémy Ménez from AS Roma, Mohamed Sissoko from Italian club Juventus and Diego Lugano from the TurkishFenerbahce, thus raising new interest in the French championship. With the added aura of their new manager, the Brasilian Léonardo, the Qatari version of PSG is set to become a great European club. 
Qatar profile
Paris Saint-Germain is now 70% owned by the Qatar investment authority, a sovereign wealth fund. The fund is headed by the crown prince of Qatar, 31-year-old Sheikh Tamim bin Hamad al-Thani. According to some sources, the fund has between fifty and one hundred billion dollars in assets. In terms of numbers, the country which gained its independence from the UK in 1971 is barely bigger than northern Ireland. Only 200, 000 of a total of almost 1.7 million inhabitants are originally from Qatar with the rest made up of expats. Its income per capita is one of the highest in the world, at a staggering 60, 000 dollars per year. A major power in oil and especially gas exports, the Qataris are also the biggest producers of CO2 per capita on the planet.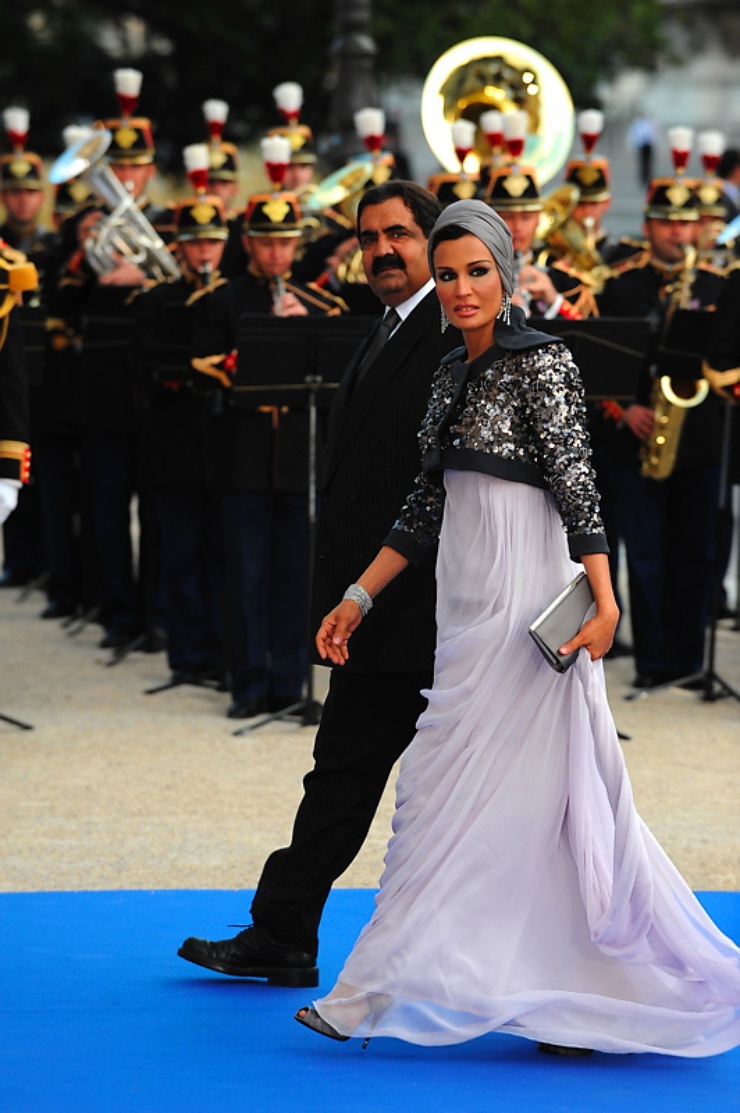 Whilst Qatar has embarked on a process of reforms since the Emir Hamad bin Khalifa Al-Thani took over by deposing his father Khalifa bin Hamad Al-Thani in 1995, this Persian Gulf country nevertheless remains a non-democratic absolute monarchy. Its society and laws remain very conservative, in particular on the subject of the role of women, the death penalty, homosexuality as well as the trade-union or political rights of immigrant labourers. The sale of alcohol is strictly controlled. TV channel Al-Jazeera, the most influential in the muslim world, is based in Qatar's capital Doha. It is a real political weapon which, according to the secret cables released by Wikileaks, may sometimes serve the interests of the Qatari Emir Al-Thani. Indeed, it turns out that Al Jazeera Sports head Nasser Al-Khelaifi, who is close to Sheikh Al-Thani, heads the supervisory board of the Parisian club.
PSG Qatar?
The acquisition of PSG is only a fraction of the astounding sums of money spent by this peninsula on the Persian Gulf. Thanks to its manna of hydrocarbons, Qatar is planning to invest in education, agriculture, industry and tourism on an enormous scale. In total, from now until 2016, Qatar will allocate on average fifteen to eighteen billion dollars per year to finance its infrastructure and economic diversification projects.
Meanwhile, sports is a major shop window for Qatar. This isn't about profit but about investing in its own image, as the recent acquisition of PSG and Spanish club Malaga shows. The latter has been owned by Sheikh Abdullah Bin Nasser Al-Thani, another member of the royal family, since 2010. Managed by the former coach of Real Madrid, Manuel Pellegrini, Malaga has also splashed out on the transfer market this summer, buying Dutch striker Ruud Van Nistelrooy, French Jérémy Toulalan and Spanish internationals Cazorla and Joaquin. That's not even counting the stars who joined the Qatari championship in order to take advantage of the petrodollars, such as former player Pep Guardiola (current coach of FC Barcelona), Brazilian players Sonny Anderson and Romario, or Senegalese Mamadou Niang this summer.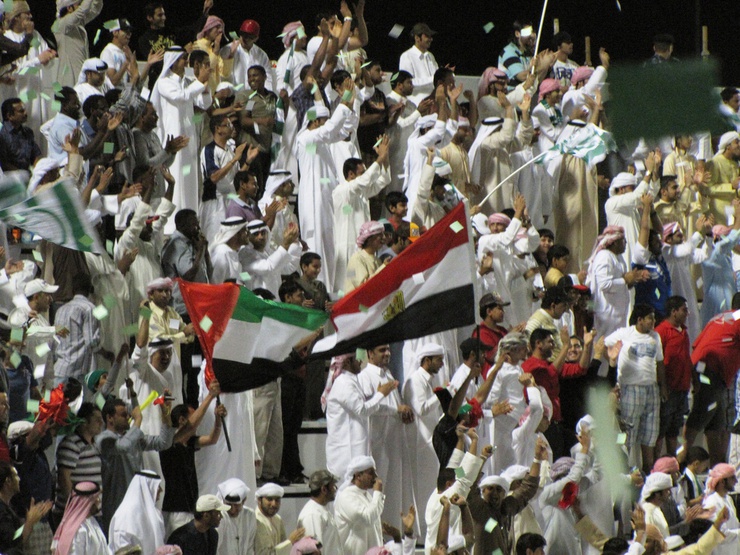 Qatar has also signed a contract with FC Barcelona. The club has notably refused to carry the logos of sponsors on its shirt throughout its long and prestigious history, the one exception being children's charity Unicef. However, in December 2010 an agreementworth 180 million euros over a period of six yearswas reached to display 'Qatar Foundation' on the Barca shirt, relegating Unicef to its back.
Tennis, cycling and football in a nutshell
The emirate also hosts other major sporting events: the first tennis tournament on the ATP tour, known as the Doha open, and the tour of Qatar in cycling (organised by the managers of tour de France) to name but two. It also hosts a stage in the prestigious horse-racing global champions tour. However, all this fades into insignificance next to the choice of the country to host the 2022 world cup. This entails a building site of enormous proportions for a small desert country which includes, among others things, several indoor air-conditioned stadiums. With summer temperatures as high as fifty degrees celsius these will certainly come in handy. The choice of Qatar is all the more astounding given that the national team of Qatar is 89th in the Fifa rankings. This only adds to the strong suspicion of corruption hanging over the FIFA directors.
It is no doubt the only solution for the French championship to regain its magic
So why do these billionaires try so hard to gain recognition? First of all, you have to look at its geographical position: stuck between three lively giants, Iran, Iraq and Saudi Arabia, Qatar fights for its existence and notoriety. To this purpose, it spends hundreds of millions of euros on communication campaigns. Besides, Paris always gets people's imagination going, just like the Eiffel tower which adorns the PSG logo. The Qataris are very fond of the city of lights, where many own luxury apartments. At a time of global economic crisis and with financial fair play called for by Uefa president Michel Platini, this new petrodollar superpower sticks out like a sore thumb. Nevertheless, it is no doubt the only solution for the French championship to regain its magic. Given Paris Saint-Germain's victory against Olympique Lyonnais on 2 October, the enchantment might already have started.
Images: main (cc) twofourseven; in-text (cc) Qatar power couple (cc) Ammar Abd Rabbo, UAE vs Qatar (cc) fchmksfkcb/ all courtesy of Flickr, Leonardo © Wikipedia
Translated from Football, pétrodollars et PSG : Qatarira bien qui rira le dernier