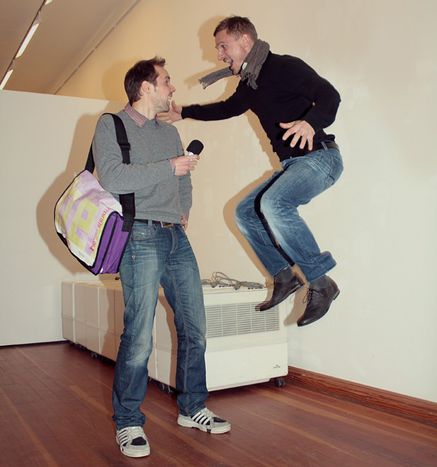 Florian Lukas: no more 'best mate characters' for the 'Good Bye Lenin!' star
Published on
He picked up a Deutscher Filmpreis for his role as the fake newsreader with a stick-on moustache who brought the GDR back to life after the wall had fallen in the 2003 cult hit. Seven years on, the 36-year-old is back, this time playing the sensitive lover of a German-born Turk. We grab the actor at the 2010 Berlin film festival
Florian, last year you said you'd like to do more sex scenes and screen kisses. In When We Leave ('Die Fremde', 2010) you've got romantic scenes with Sibel Kekili (ofHead-Onfame,Fatih Akin's directorial debut). Did you enjoy it?
Well, first of all, did I really moan about not getting enough snogs?
You said you'd already done enough fight scenes. But no love scenes…
Well, it's just that I've played so many best mate characters. But I have done a few love stories now. In When We Leave, I meet Umay (Sibel Kekili) and a really sweet romance develops – which is a good thing for the film, because it's quite heavy and intense in places.
When We Leave is about a Turkish-German woman who flees her violent family life in Istanbul and tries to start afresh in Berlin. But she can't, and doesn't want to, deny her Turkish roots and she finds herself at a dead end. You lived in Kreuzberg for a long time yourself. What's your impression of the way Germans and Turks live alongside each other?
Kreuzberg is an area of Berlin that I absolutely love, because it's so vibrant and diverse. In Kreuzberg, there's no fashion police telling you who's cool and who isn't. But when you look a bit deeper, you do get a sense of the problems that arise with many children not being able to speak German. I don't want to go so far as to call it 'exclusion', but it did surprise me, the extent to which some Turkish families are set apart from the rest of German society. It leads to a lot of problems, which then just get worse and worse. In recent years, I don't think that situation has really improved.
When We Leave is Austrian director Feo Aladağ's debut and premieres at the 60th Berlin film festival. Do you find these events exciting, or a bit of an ordeal?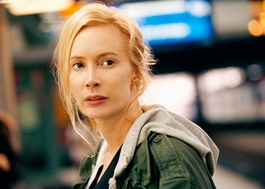 All that showbiz bollocks doesn't really interest me. It's a bit like carnival – just a performance! But luckily the Berlin film festival isn't some big schmoozefest full of posers. Etiquette's not that important and it's all fairly relaxed. The fact that it's quite laidback is good for Germany's image – a bit like the 2006 world cup, but in the snow and with films.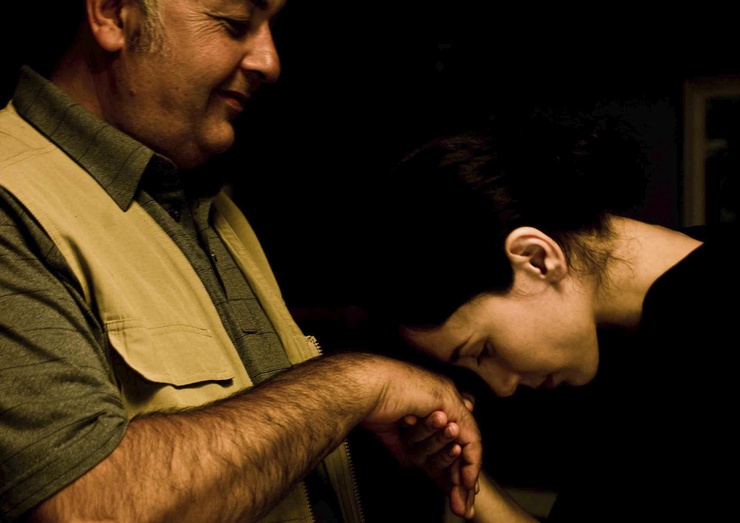 Check out film reviews and more from the 2010 Berlin film festival here
Images: ©Katarzyna Swierc; ©Berlinale.de
Translated from Florian Lukas in "Die Fremde": Der DDR Nachrichtensprecher darf jetzt endlich knutschen