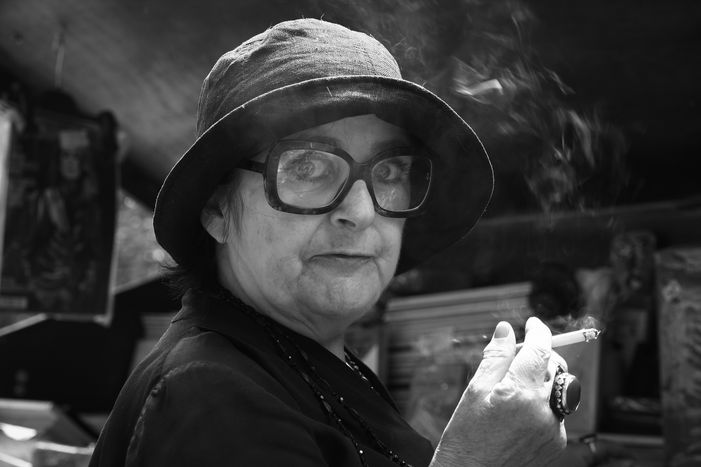 First 'Europe on the Ground' for La Parisienne
Published on
Let's hear more about Paris in the series of 'Europe on the Ground' (EOTG) 5 December 2007. It is raining in Paris but who cares? A few drops of rain will not stop our Babelian journalists arriving from everywhere in Europe. This is a nice melting pot. Our Polish, Estonian, Italian and Portuguese journalists are set free in the streets of 'Paname' at the mercy of 'those frog leg's eaters'.
Kadri, Elisa,Natalia, Jorge. Behind these four names, the face of Cafébabel.
The web magazine gets more human through projects such as EOTG. More than a mere series of investigations encouraging to stop and think about a general topic  and adding material to the columns of Cafébabel, EOTG is first and foremost an opportunity to bring about a cultural exchange between those who generally meet solely through computer screens and General Assemblies of the association.
After 72 hours of meetings, 154 cafés and a half drunk at the Martini Café, 1457 e-mails (three quarter of them sent by Ruth and Jean-Séb), everybody met in to work. And have a few drinks!
Paris
Who were these young Europeans coming from elsewhere ?
Elisa, young Italian trainee at Babel International. She has not felt too vividly the change of atmosphere as she had time to become immune after a year spent experiencing Parisian madness. She was then relatively 'at ease' as she confronted the Parisian tobacconists and the owners of hookah lounges for her investigation on the entry into force of the anti tobacco law in public places (bars, restaurants and 'brasseries'). Coming from Turin, she knows the issue well as Italy was one of the first countries to pass a rather strict anti tobacco law in January 2005. 
Natalia, our Polish editor. She has set foot in the streets of the Marais for a unique study on the cohabitation of the Jewish and Gay Communities both established in this area. Natalia wanted to know how these different inhabitants of the neighbourhood looked at each other and how they got along in the day to day life.
Kadri, Babelian coming from the cold. Wrapped up in her thick white and grey coat and wearing a heavy scarf matching her fingerless gloves, she has interviewed the actors of the complicated issue the housing crisis in Paris. In Estonia, where life is essentially organised around the distinction between inhabitants of Russian origin and 'genuine Estonians', the problem is not as acute as in France. She had a very busy schedule...
Last but not least, George, 'digital witness' of this issue. He has a led a photo report on the other Paris, the non romantic Paris, the one of the homeless and the have-nots.  During three days, George and his camera have witnessed this Parisian conundrum: amidst Christmas decorations and consuming frenzy invading Parisian streets, have-nots live in their self-made 'houses'.
The results of these studies as well as Jorge's photo gallery will be up soon on cafébabel.com, so be patient...
 Sophie Helbert & Jean-Sébastien Lefebvre
Translation : Julien de Cruz & Cécile Zandzvliet