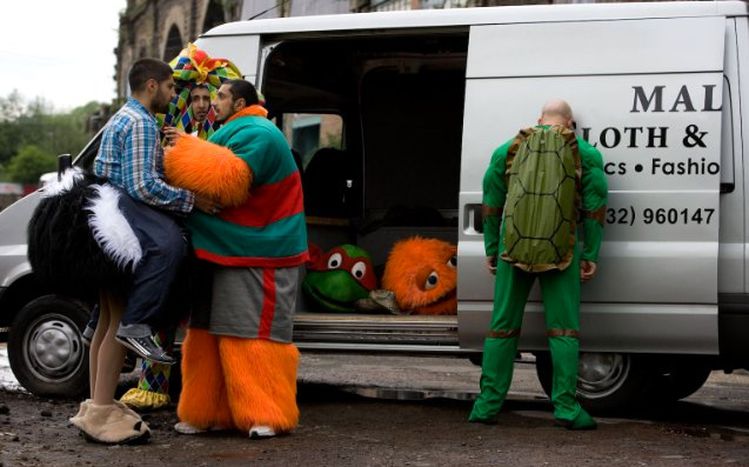 Film review: terrorist comedy 'Four Lions' by Chris Morris
Published on
The Brit's satirical debut feature film follows a group of jihadists from the northern city of Sheffield, struggling to make an impact. To coincide with its final European release dates, another reflection on how and why Morris pokes fun at the delicate issue just five years after the 7/7 bombings
In Britain, tragedy and comedy share a very close relationship. It's a complicated marriage made possible by the capacity of British culture to make light of the darkest subjects. So, as one of the most controversial topics in contemporary society is brought together with comedy in holy matrimony, who better to lead the sermon once again than the notorious Christopher Morris, 45.
Christopher Morris: paedogeddon-philia and comeback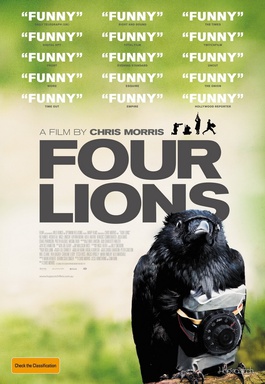 Once a prominent figure in British comedy, famous for his news and documentary spoofs, Chris Morris has been somewhat quiet in recent years. At the height of his television career he produced Paedogeddon, an infamous satirical documentary on paedophilia as a final part to his Brass Eye series in 2001. A scouring critique of modern media coverage, the one-off special attempted to highlight the media's tendency to exaggerate to the point of fear mongering. Celebrated as an instant classic by fans, the show failed to have the same impact with the right wing press which condemned Morris's work as irresponsible, resulting in a record number of complaints received for a British television programme. Morris was subsequently cast off by public service broadcaster Channel 4 who sought to cleanse their image as quickly as possible. He has since had little input in British comedy. But he's back with his first feature length film, released in the UK on 7 May, doing what he does best; producing fine comedy and creating controversy. 
For a film dealing with such an explosive subject, Four Lions content is fairly dry, focusing on the mundane tasks that aspiring terrorists face. From the bulk ordering of bleach for explosives to transporting it around under a grey Sheffield sky, the film highlights the practical issues involved with manifesting ones fanaticism. The four members of a hastily assembled terrorist cell find themselves relentlessly engaged in bickering as they attempt to navigate their way through their daily formalities. Furthermore the main characters are forever attempting to justify their actions and apply their confused and incoherent principles to their daily tasks. The cast take much credit, delivering an economic script with potent results. Morris has a relatively inexperienced cast to thank for this with a big performance from 28-year-old Riz Ahmed, who plays the lead role of Omar.
Your everyday terrorist
But for Morris to dissect such a taboo subject in the first place we have the medium of comedy itself to thank. Through satire he is able to pick apart the absurdities of the fractured brands of islamic extremism which exist and struggle against one another in the UK, across Europe and around the world. He manages to penetrate to the core of a touchy subject under the thin veil that is comedy and expose it for what it is; quite amusingly daft. Omar's trials throughout the film draw attention to the human side of your everyday terrorist as he battles with his own emotions and beliefs, culminating in a final moment of realisation when it all seems a little too late. But it's Omar's supporting cast that offer the majority of the actual laughs through quite conventional characters (for a Chris Morris comedy). Waj (played by British Iranian actor Kayvan Novak) is always close by to add a brainless comment and is often the linchpin in scenes which follow a very traditional comedy formula. It's a formula that works and coupled with good direction and a high production value, Chris Morris succeeds in creating a quality and very British comedy.
As always though, Morris's work (he also co-wrote the film) isn't without its critics. For many the film cuts too close to the bone just five years after the deadly attacks on the London underground. Following jihadists from the north of England plotting an attack on the capital is all too real a parody for some, including many of the 52 victims' families of the 7 July 2005 bombings. For most, though, Four Lions offers the chance to ridicule the ridiculous.
Chris Morris' Four Lions saw its final European release dates in Denmark and France on 7 October
Read cafebabel.com's special edition on terrorism, published in six languages on 22 October 2010
Images/ video: FourLions.co.uk