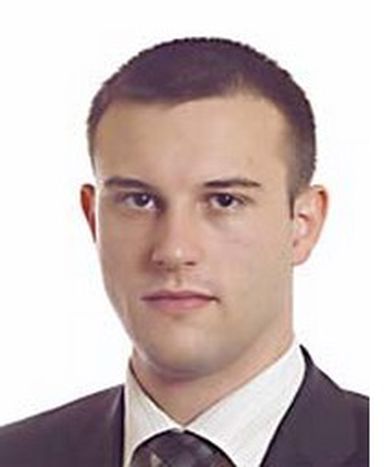 Far right Bulgarian is youngest MEP
Published on
The recent accession of Bulgaria and Romania was the pill that the ultra nationalists in the European Parliament took, doubling their superpower forces
Dimitar Stoyanov, of the far right nationalist Bulgarian party Ataka ('Attack Coalition') is the newest member of the 'Identity, Tradition and Sovereignty' party. The 23-year old becomes the youngest member of a 785-strong European Parliament.
Junior politician Stoyanov sports a crew cut and studied law in Sofia. He first attracted media attention in September 2006, when he was a mere parliamentary observer, by sending an email full of offensive remarks about the Hungarian Roma MEP Lívia Járóka to other members. He is also anti-Semitic. 'There are many powerful and rich Jews, who give the media money in order to influence the way in which people think,' he allegedly said recently in an interview with the British Daily Telegraph newspaper.
Stoyanov isn't unknown in Bulgaria. His stepfather Volen Siderov is leader of the Ataka party, which gained seats in the National Assembly with a xenophobic and aggressive nationalist campaign at its first attempt in June 2005. The ultra-nationalists are calling for protectionist economic policies and restrictive law and order measures against minorities and opposition members. Ataka denounces the Roma minority particularly loudly – building fears about 'bands of gypsies' who move through the town in order to steal and 'maltreat' Bulgarians.
In Brussels, Ataka is aiming to represent Bulgaria's national interest and to oppose EU membership for Turkey. Stoyanov could soon receive reinforcements – Bulgaria will hold elections for the European Parliament for the first time in May 2007. Experts regard a boost for the party as easily possible, given the ability the party has to mobilise its members. Stoyanov will head the European list of the ultra-nationalists. Number two is alleged by the media to be a certain Denica Gadzheva. As fate would have it, she's Stoyanov's girlfriend.
Translated by Ed Saunders
Translated from Rechtsextremer Bulgare ist jüngster EU-Abgeordneter