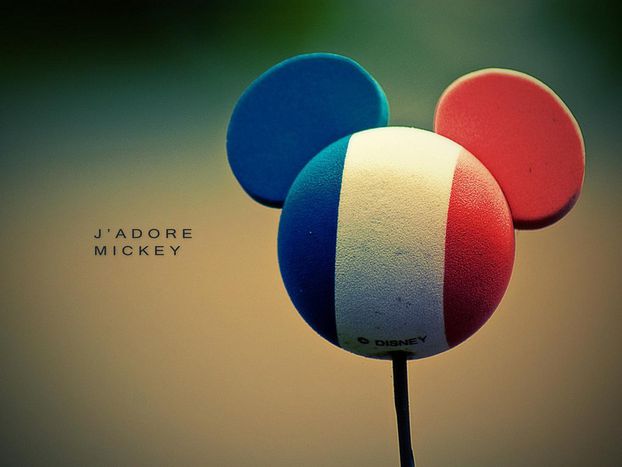 Fancy a degree from the university of Disney?
Published on
How about a stroll down Disney Boulevard, shopping in Disney outlet malls and finishing off with a cappuccino on Disney Square? Hell, you can even get your tonsils out in Disney hospital. The Magic Kingdom is building an empire of kitsch just 30 minutes from Paris, and for thousands of jobless Europeans it smells like opportunity
For young Europeans, Disneyland offers something more than high-tech roller-coasters. The theme park powers over 56, 000 jobs direct and indirect. The highlight for Esteban from the Basque country, a former 'cast member' (as employees are somewhat condescendingly titled), was the chance to meet people from all over the world; catering to a global clientele, Disney's employees represent 100 nationalities and 19 languages. 'I would absolutely recommend it,' says Jesús from Almeria. 'I've made friends I'll keep forever.' 'But the worst part,' admits Esteban from the Basque country, 'was Disney's policy. The customer, or more precisely the customer's money, is their only concern. The worker, their rights and their word are of little worth.' Indeed, when questioned of the topic of thousands of employees resigning over unacceptable working conditions in the early nineties, Disneyland kept quiet.
A life less ordinary
Overall however, the Disney Vision, tasteless as it might be, seems to be offering more opportunity than exploitation. Nestled innocently amidst the rolling French countryside lies an enormous ring road encircling a 20km² footprint of land (about a quarter the size of central Paris). Welcome to the 'Disney Vision': a planned community of 40, 000 inhabitants all centered around one focal point - the Disneyland theme park. Val d'Europe, as Disney have named their French settlement, is a vaguely unnerving place. Its roomy, cream-hued avenues are flanked with huge New England-colonial style villas, showcasing an abortive hybrid of faux Franco-American architecture that wavers somewhere between Jean de Florette and Desperate Housewives. Its thoroughfares are imitation Parisian boulevards - yet here they run between monster outlet stores and super-malls. Its shopping district looks like one of the kitschier Austrian ski resorts, but this one is rammed with high-end US retail stores. At the heart of what is known as 'Downtown', sits a fully fledged Tuscan village square, absurd amidst a sea of parking lots, complete with an triumphant obelisk at its centre. Ultimately, this slice of Italian romance serves as a fore-court for a gigantic shopping emporium. Behind the imitation facades, the vast tracts of land yet to be developed stretch as far as the eye can see.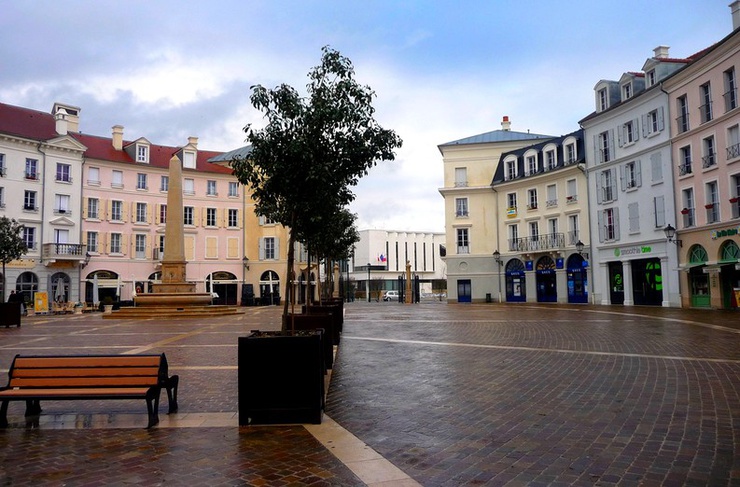 The American-owned Disney corporation signed a thirty-year contract with the French government for this extensive plot of land in 1985 - under the condition that that Disney develop a 'real' city outside the walls of their fantasy town. 'The territory we have built on used to be cultivated by tens of farmers,' Disneyland says. 'Hidden behind what the visitor sees is an entire village of staff working hard to make sure you have a good time,' says Jesús. 'Thousands of people work onsite - we even had our own fire station!' 'Today Val d'Europe boasts 22, 500 inhabitants, occupying 21, 000 jobs,' continues Disneyland. 'It hasn't just integrated into this area, it has transformed it into an economic engine that makes the whole region more attractive.' Regal in his brand new exhibition centre, senior marketing manager Christophe Giral proudly unveils an gigantic scale model of the countryside surrounding the theme park. 'If you can imagine this area plus a half, you will get an idea of the land that we plan to develop.' A decidedly audible series of gasps flow uninterrupted from onlookers as he goes on to inventory this 'nest stage' - part horrified, part thrilled, but mostly awed by the sheer audacity of such a mammoth project.
x3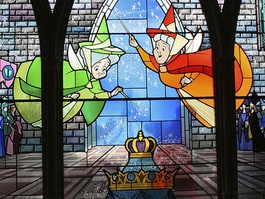 Disney's shopping 'Village' will more than triple in size. Disney convention centres will also be tripled in capacity, luring so-called 'monster conferences' away from similar facilities in Belgium and Germany. Hotel rooms, already so numerous that the park constitutes the fourth town in France for hotel capacity, will be doubled. 'Downtown' will be expanded to include 100 more retail units, including another reduced price outlet mall with 140 more retail spaces - Val d'Europe intends to become one of the number one commercial centres in France. A new university campus specialising in service management will accommodate 10, 000 students, alongside a new hospital. The region of Ile-de-France's newest city, boasting rents up to four times cheaper than Paris, is currently attracting four to five new companies every week - it has already accumulated about 5000. The new city will profit from tax benefits equal to those of two nuclear power plants. Then there are the multiple new theme parks. Giral uses a nifty little laser beam to indicate a gigantic, kidney-shaped area south of downtown. 'This will be Europe's premier 'Nature Village',' announces Giral, 'where geothermic energy will maintain an outdoor swimming pool at 30°C all year round.' All this is just 'phase two'. In Disneyville, at least, everyone gets to live happily ever after.