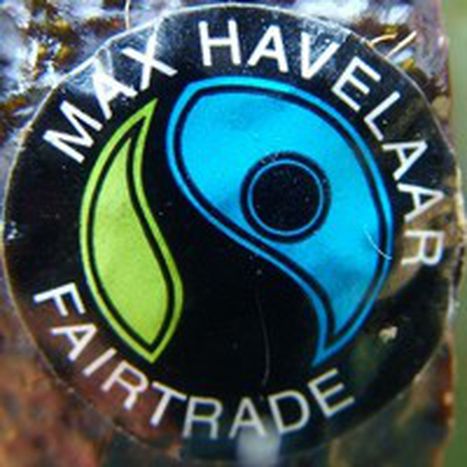 'Fair trade? It's not charity – it's an alternative'
Published on
The economic movement has really taken off in the European Union. Gaga Pignatelli, representative for International Association of Alternative Trade Italy, explains why
Annual fair trade sales have reached 660 million Euros in Europe; it's a number which has more than doubled 2001's statistics. Pignatelli, who is also president of 'Agices' [an Italian association of fair trade organisations), points out what the last Fair Trade report in 2005 said.
A 2004 study by the University of Milan - Bicocca reports that fair trade could become an economic alternative for developing countries. Do you agree with the hypothesis?
Fair trade continues to liven up economic and social development processes in the communities which practice them. It's not a type of charity, but a real alternative to traditional trade. It's been proven that an economy respectful to human rights and the environment is possible. There is of course a distinct redistribution of resources and a need to respect a few simple rules: to pay a fair price for all labour, for transparency in commercial relations, in prohibiting child labour, in preserving the environment, and so on. Unlike traditional economy, all of the links in the chain are equally responsible for all economic relations, producer-high to consumer-down.
79.000 points of sale – an increase of a fifth since 2000. Fair trade's growth, particularly in Europe, has been exceptional. Can we attribute it to mere coincidence?
I don't believe so. In the Nordic countries, fair trade has existed for fifty years and in Italy, it has been going for thirty. People are increasingly inclined to buy 'clean' products, and understand more and more clearly what is hidden behind their daily purchases.
Is fair trade marketing very different from traditional trade?
This type of marketing isn't concerned with the product so much as it is for the producer and the project. We insist on consumer responsibility, in their capacity to pick and change what they buy. We use the internet a great deal, which is significantly cheaper to advertise products. In the past few years, we have also used traditional methods of communication (newspaper or television advertising), but we haven't organised huge campaigns.
How are fair trade transactions regulated? Is there a national legislation, or do you revert to the usual European norms?
There is no specific regulation, neither on the European level, nor at the national level. We certainly welcomed the European parliament's fair trade resolution in July 2006, despite it's lack of compulsory jurisdictional force. In different European countries, normalisation processes have already kicked into motion. France, Belgium and Italy are the ones which are the most involved, although they lack co-ordination between their legislative initiatives.
According to certain economists, the model of the proposed fair trade market is not efficient for the objectives which it concentrates on. The philosopher Fritjof Capra has declared that biological agriculture in Brasil is carried out to the detriment of the Amazonian rainforest, and that deforestation soil can only remain fertile for a few years.
Criticisms are always good as long as they remain constructive. Fair trade tries to show that a different economy is possible and that it can work, although the system is not perfect. It's more important, in my opinion, to list the successes, to listen to the voice of the producers and their local communities and speak to the millions of volunteers who support our organisations' activities. Economists should concentrate more on the impossibility of adapting a system which not only provokes social inequality, but furthermore destroys the environment.
Translated from «Il commercio equo? Non è beneficenza, ma un'alternativa»