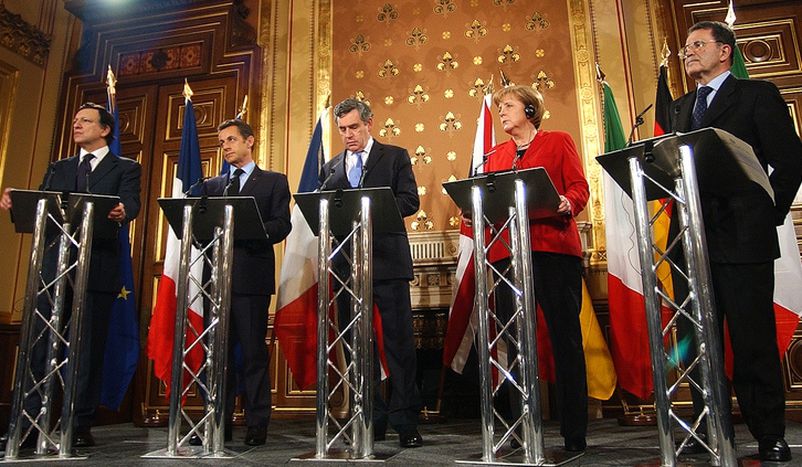 Expresso: Europe's hard core at the G4 in Paris
Published on
Olivier Duhamel, managing editor of the quarterly magazine 'Pouvoirs' and radio columnist for France Culture, analyses the French strategy for dealing with the current financial crisis. To act quicker, should European summits be restricted to a few key states, like Germany, Italy and the UK?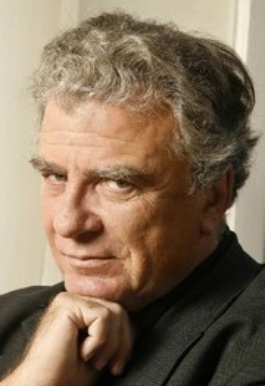 France used to either speak out alone or act alongside Germany. Now, France primarily wishes to speak and act in a Franco-European manner. Indeed, president Nicolas Sarkozy seems to have a coherent strategy, at least when dealing with foreign, or rather, world affairs (given that national, European and international increasingly refer to the same things).
This strategy consists of intervention in four or five concentric circles, which are French ('me'), core European ('us'), the EU-27 ('all of us') and global ('the rest') - i.e. France, the big European countries, the European Union, and the other countries of the G8 or UN.
'The advantage is that it increases the possibilities for action'
From a European point of view, the circling strategy presents an advantage anda disadvantage. The advantage is that it increases the possibilities for action. Take the emergency G4 meeting in Paris on 4 October, in which Germany, the United Kingdom, France and Italy, the four G8 member countries of the EU met with European authorities, presidents of the commission, the European Central Bank and Eurogroup.
Thus limited to seven actors, the summit was able to make decisions about fifteen points of varying levels of importance, from European rules concerning the security of deposits to the creation of supervisors for cross-border financial institutions.
'Nobody should try to decide for anyone else'
The disadvantage lay in the discontent of those absent member states such as Spain, whose banks are also a cause for worry, and the smaller countries, who are always wary of the larger ones. The key to success for Sarkozy's strategy is to activate the neighbouring circles simultaneously. France should not begin alone, but with a sort of European directory along with the 'second circle'. This should include the third circle (the 23 member states absent from the G4, particularly the most important and most susceptible to discontent among them).Nobody should try to decide for anyone else; instead, suggestions should be put forward. This strategy combines initiative and experience, and not only indicates the way to go but allows for action.
Translated from Le noyau dur de l'Europe en G4 à Paris