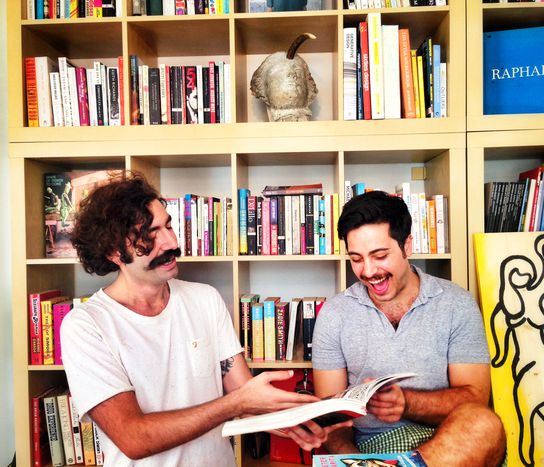 Exchanging Languages Through Books in Istanbul
Published on
Can you travel to London without leaving Istanbul? Thanks to BookSerf, it's possible. Curl up with a nice book in another language without the hefty price of an airplane ticket.
In the small town where I grew up in Turkey, there was a quaint bookshop where members could borrow books for a small charge. I don't remember the price of the books at that time; but I remember the happiness of borrowing books. So many years have passed, and now, I have heard about an online version of my little bookshop, with a special international flavour: exchanging books in foreign languages with other language lovers while bridging the gap between locals and migrants.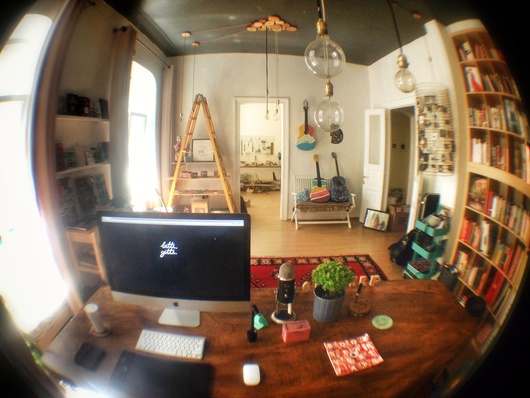 BookSerf was founded in Istanbul in 2012 by two students, Kerem Güneş and Erbil Sivaslıoğlu. While there are many online book exchanging platforms, this one stands out because of its core concept: it lends only foreign language books, fostering an intercultural exchange between two communities that are usually separate. Kerem explains the reasons for choosing non-Turkish books: "There are both foreigners and locals who like to read non-Turkish books in Istanbul. By exchanging this kind of books we are doing three things. First, we are getting both of the groups together to create a multicultural community. Second, it makes it easier for the foreigners to integrate into Istanbul. And, we don't harm the local industry, so we can keep good relations with Turkish bookshops and publishers."
In the last decade, Istanbul's foreign population has grown; many people from different origins live and work in the city. By sharing books in different languages, people meet and exchange their language and culture. This is particularly beneficial for migrants and Turks to meet and build a connection between the local and international experience of Istanbul. Kerem and Erbil have supported this language exchange by facilitating events such as 'Meet the Author' nights, another way the BookSerf community grows, and now includes Turkish, French, and German members.
BookSerf's main aim remains to establish their own unique multicultural community. In order to join, you have to register between 8 and 10 non-Turkish books within their online system, along with a profile and photos of your chosen books. Later, if someone wants to borrow one of your books, you meet with her or him and lend your books for two weeks. Every time you lend your book, you meet a new person, as a network builds itself. 
Not only does BookSerf create unique linguisitic exchanges, there are also economic benefits. Non-Turkish books are quite expensive in Istanbul because of the relatively low value of the Turkish lira compared to other currencies. BookSerf creates an opportunity for those who would like to read books in different languages but cannot afford to, especially students.
After the founders spoke at TEDx talks in Istanbul, they have turned their sights to international destinations. "This November, we will go to Berlin in order to meet people there and establish the first European chapter of BookSerf. After Berlin, we aim to expand our multicultural community to London, Paris and Barcelona." If they succeed in establishing more chapters in different European cities, it would be an amazing opportunity for multilinguals to share their books, but more importantly, their languages and cultures. In our globalised world, we need more tolerance and solidarity; books seem to be the perfect tool to build bridges between people and cultures, with BookSerf as the medium, an avant-garde book sharing platform perfectly tailored for our new, multicultural reality.