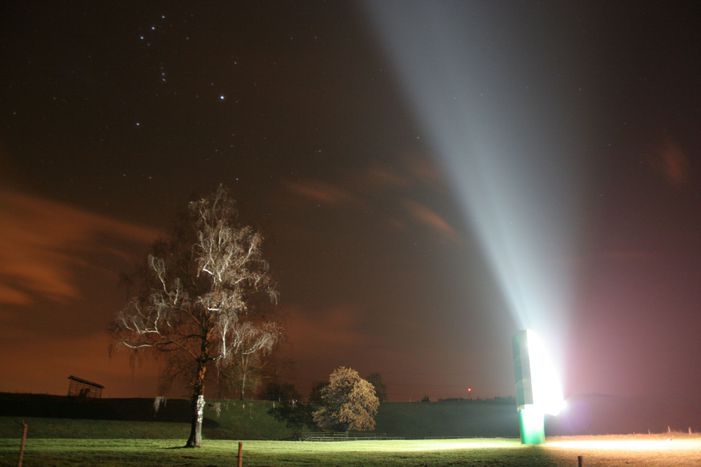 Europe's unique light pollution law: dark skies over Slovenia
Published on
Translation by:
ZoeBBee
The next time you visit Slovenia or end up in its capital, Ljubljana, look up and spare a thought for the stars and the birds. As well as the humans sleeping in the buildings, sheltered from light. From Slovenia, this is the only legislation of its kind in the world
'You see those lamps you're selling? They're against the law! And you do know these blue LEDS are harmful, don't you?' At a supermarket in Ljubljana, Andrej Mohar is not a happy man. In a matter of a few short years, the 48-year-old amateur astronomer has become the foremost lobbyist of a movement that has secured the implementation of a law against light pollution. It all started when Ljubljana's municipal authority decided to install a new street lamp outside Andrej Mohar's house. Unable to sleep, and wondering why it was becoming more difficult to observe the stars from the hills around the Slovenian capital, he began to take an interest in light pollution.
Astronomical factor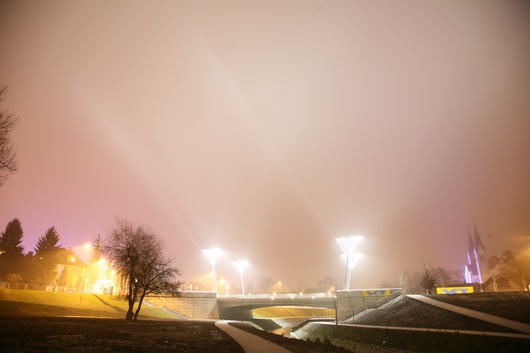 Astronomy is a very popular hobby in Slovenia, but it has become difficult to practise it around the capital. The country is also one of Europe's principal bird migration routes. Most species of bird use the position of the stars to migrate and to navigate at night, but artificial light can lead them off-track and away from their migration routes. Others are utterly mesmerised by beams of light, to the point that they effectively become trapped, and die. Some estimates put the number of bird deaths from light pollution in Slovenia at twenty million a year. The problem in Slovenia is also reflected in the return to favour of religion seen since independence. 'When Yugoslavia was under communist rule, religious buildings were pretty much abandoned,' explains Tomi Trilar, head of the invertebrates fepartment at the Slovenian natural history museum. 'Since independence they've started to be lit up at night. There is a direct connection between this and the disappearance of insect life. There used to be 460 species of moths in a church on a hill in Kranj (in north-western Slovenia). Now there are no more than twenty.'
Trilar was involved in the drafting of the anti-light pollution legislation right from the start in 2007. The only law of its kind in the world, the guiding principle is: 'No lighting above the horizon'. But setting it down wasn't all plain sailing - far from it, in fact. 'It took almost twelve years of negotiation to reach a compromise,' continues Tomi Trilar. 'We joined forces and pooled our knowledge and expertise. We also worked extremely hard on educating and convincing public opinion.'
50% of street lights in Ljubljana saving energy
Being the only law of its kind in the world doesn't mean it is unassailable. It was decided upon by the government, has never been voted on in parliament and may be amended at any time. This is precisely what happened in 2010 with respect to the opening of the Stožice stadium. Fifa had threatened to withhold its official accreditation of the stadium if it didn't conform to their lighting standards, which was impossible in the terms of the legislation. The government amended the law as a matter of urgency, to allow the use of lamps with an upward light output ratio (ULOR) of 0.5%, which is still the lowest level in the world. Despite this retrograde step, the anti-light pollution legislation has had some dazzling results. In four years, Ljubljana has replaced 50% of its street lighting with new, less powerful versions, resulting in an estimated energy saving of between 40% and 60%. As the good astronomer that he is, Andrej Mohar has also seen the visual impact of the law. 'It's still difficult, but it is now possible to observe the stars near Ljubljana,' he explains.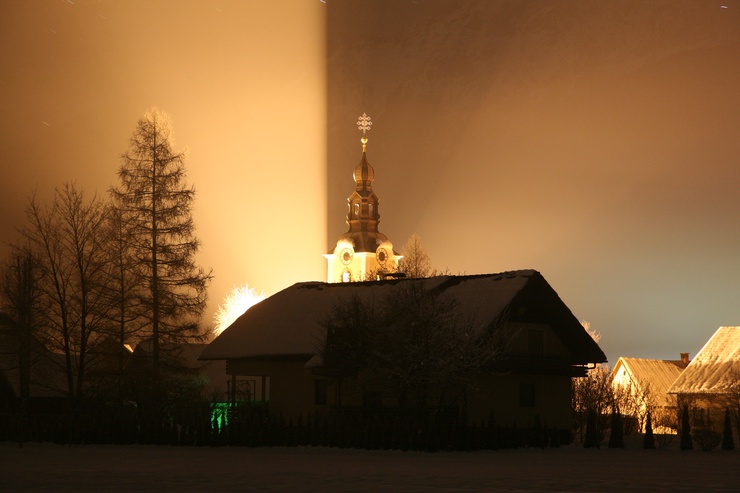 But whilst results are in Ljubljana are dazzling, the rest of Slovenia is finding it more difficult to conform to the law. 'Small towns don't have the means to make these changes,' says Grega Bizjak. 'The state promised funding but nothing has been forthcoming.' As an assistant professor at the electrical engineering department at the university of Ljubljana, Bizjak is also a director of the laboratory of lighting engineering and photometry and president of the Slovenian national committee of the international commission on illumination. In other words, he is a leading light, yet he has found the anti-light pollution legislation hard to stomach. Whilst he doesn't dispute that it is well-founded, he feels that it was implemented far too quickly. 'That sort of law should be ten years in the making. In Slovenia's third largest city, Celje, they made a 40% energy saving in 2005 by changing their street lighting. Now they need to change it again to conform to the law. And the new power ratings for street lights contravene modern security standards. They don't give enough light even for car parks. Nobody is happy with this law.'
Holy light
No-one would disagree with Bizjak on this last point. Tomi Trilar would have preferred the law to be 'more prescriptive, even if it's still the best law in Europe in its current state. The problems we've had have been the result of having to amend the legislation.' And Andrej Mohar would like it to go further still. He has already secured a ban on illuminated roadside billboards, and is lobbying for a ban on night-time lighting, much of which he thinks is unnecessary. 'Why leave a car park or a street lit if no-one uses it? It's completely pointless!'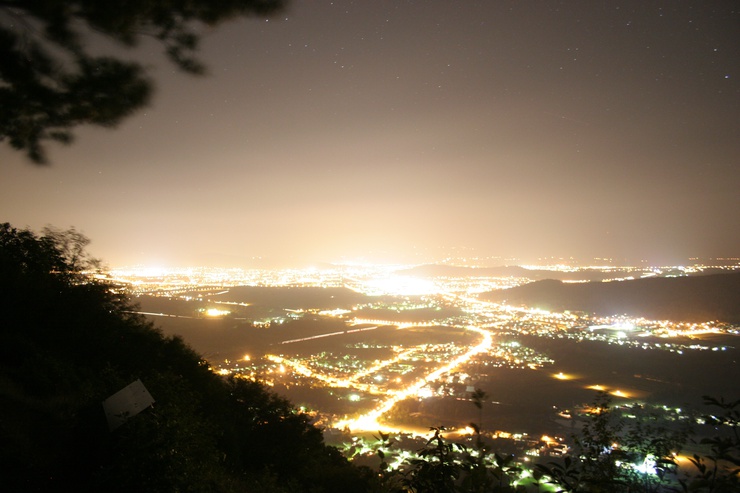 Supporters of this law hope that Europe will follow Slovenia's example and use it to form the basis of European anti-light pollution legislation. The Life at night project, funded by the European union to study light pollution, is likely to support this aim. Twenty-one churches have been selected to test out new night-time lighting that is specially adapted to fit the shape of buildings, with varying levels of light intensity and different colours. With Unesco taking a close interest, Andrej Mohar hopes that this project will pave the way for an international standard for heritage lighting, and let Slovenia's illuminated churches stop being graveyards for moths.
This article is part of cafebabel.com's 2010-2011 feature focus on Green Europe ; read the full set of city special editions
All images courtesy of ©Andrej Mohar
Translated from Slovénie et pollution lumineuse : et la lumière tue !