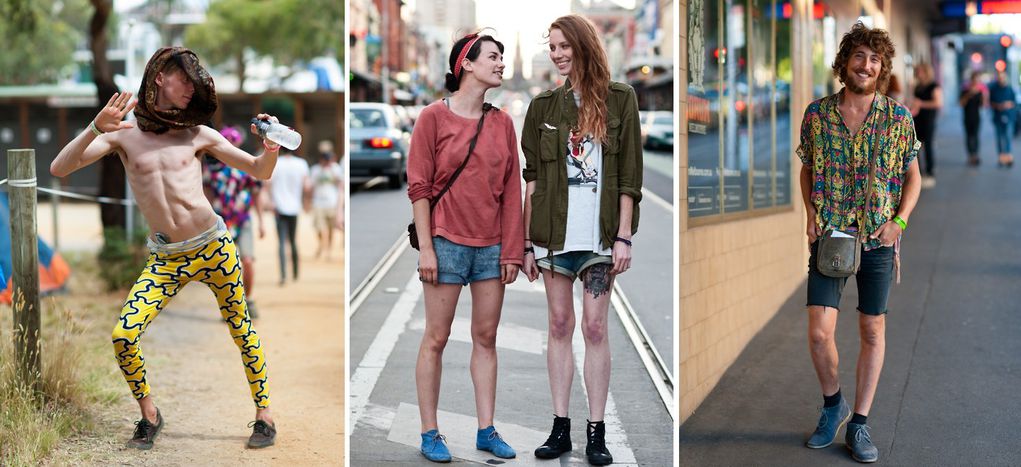 Europeans are too snobby about Australia
Published on
Translation by:
Danny S.
Surfboards, beer and kangaroos: other than a few natural spectacles and some very bizarre flora and fauna, we don't give Down Under much credit. A closer look at Australia's east coast reveals how mistaken we are. Read this plea for less cultural eurocentrism.
It's not always evident to Europeans who grew up in the shadows of cathedrals, are saturated by classical music and well fed by French cuisine (which has only been on unesco's world heritage list since 2010), how distinct the high culture of Europe really is. One's culturally eurocentric worldview becomes noticeable only after spending an extended period of time in one of the younger western countries like the United States or Australia, both of which are only a few hundred years old and don't possess overly pompous traditions of sandstone buildings, oil paintings from the seventeenth century or refined literary or philosophical works.‬
‪Leonardo and sonatas vs. beer bellies and surfboards
‪This is especially true for Australia, which was settled by the British following the arrival of Captain Cook on the east coast in 1770, and which is more oriented toward the American mainstream when it comes to culture.‬ Thanks to the traditions of the Aboriginal Australians, which are multiple centuries old, Australians are sitting on a cultural goldmine. But due to European hubris, historical mistakes and unimaginable excesses of violence, the Dreamtime of the 21st century has developed into a strip-mined and ravaged landscape. ‬
Europe is missing out on some genuine Australian gems
‪Still, it's worth the effort to not view the Down Under through a eurocentric lens, and to give the cultural scenes of Melbourne and Sydney a chance. Ever since the international success of psychedelic rock band Tame Impala, based in Perth, Melbourne's music scene has equally appeared on the European horizon. 'Australia has the sixth largest music industry in the world and represents three percent of the global music market,' explains Sunni Hart. 'It doesn't seem to me like Australian music is recognised as having its own unique sound, but I know from my own personal travel experience that Europe is missing out on some genuine Australian gems.'
'At the moment Australia is electrified with unbelievably good bands,' gushes Sunni Hart, an intern at the music label chapter music and a DJ for various clubs in Melbourne. Bushwalking, Twerps, Dick Diver, Galaxy Folk, The Stevens - these are all names that are blissfully ignored by many clubbers in Berlin, London and Barcelona. 'Unlike Europe and America, we're very isolated and don't have the same kind of global influence.‬ ‪That's why we've had to develop our own sound,' she says.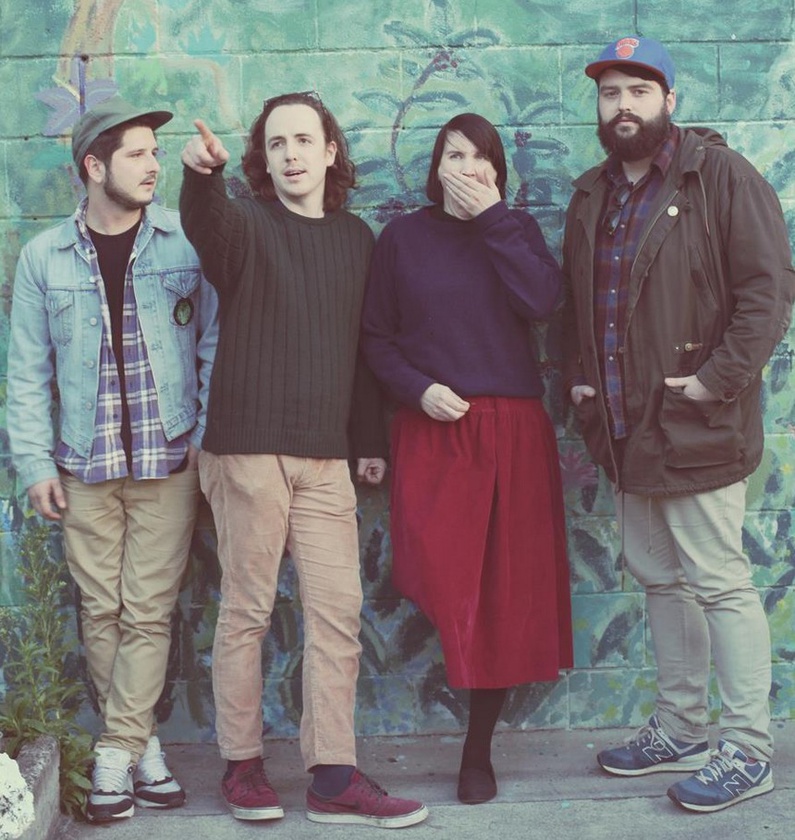 ‪Wurundjeri and Latte Life
‪The same goes for the Australian modern art scene. Those who see the pointillist paintings of the Wurundjeri aboriginal tribe from the province of Victoria, which depict stories of the Dreamtime, automatically think of Australia. However, it's often overlooked that there's also a European-inspired art scene. 'Aboriginal artwork is Australia's most important cultural export,' says artist Heath Newman, who lives in both Melbourne and New York. 'Therefore it's understandable that the rest of the world equates Australian art with Dreamtime paintings.' His paintings of geographical patterns and sophisticated colour combinations are fundamentally inspired by his home. 'The use of local wood, Australian colours or just the view out the window contributes to this entirely Australian identity.'‬ ‪Aside from a couple of impressive Australian twentieth century artists, such as Sidney Nolanand John Brack, modern artists have a lot to offer. 'John Nixon, Freddie Timms and Debra Dawes are three living artists that, in my opinion, are important torch bearers for Australian art.'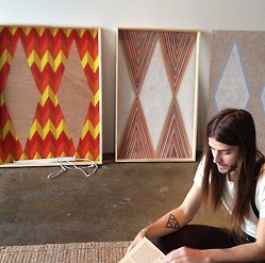 A‪s for fashion, Australia may be far away from Europe, but there are plenty of hipsters to be found in Melbourne.‬ ‪They inhabit the cafes in the trendy neighbourhoods of Fitzroy and Collingwood, wearing their tight jeans, old-fashioned pleated skirts and faded band shirts, while indulging in the proverbial 'latte life'. ‪Alexandre Schoelcher, who originally comes from London but who has made Melbourne his adopted home for the past three years, has been photographing these local style icons for his blog Collecting Melbourne. They aren't necessarily always hipsters per se, but their asymmetrical haircuts and cult status R.M.Williams leather boots offer the best photo opportunities. 'Most people describe my work as street fashion.‬ For me it's more about celebrating the diversity, creativity and friendliness of the people of Melbourne. ‬Melbourne was the ideal location for me because the people are so friendly and relaxed. If I had started my photography project in London or Paris, it would have certainly been far more difficult.'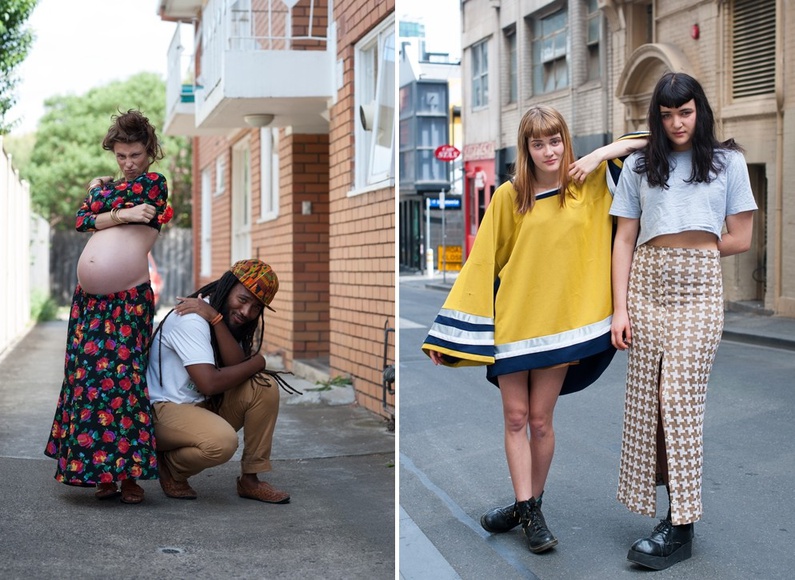 ‪After all, Europe can quickly start to seem overwhelming with its fashionable richness and its melancholic and philosophical traditions. ‬From thinking outside of the box to intercontinental bursts of inspiration, both sides can benefit from each other. The search for cultural gems is thrilling because of the relative rarity in finding them. And if that's not satisfying enough, one can of course still gaze in amazement and awe at the thousands of scenic wonders that Australia has to offer, from Uluru, formerly known as Ayers Rock  to kakadu national park.‬
Follow the author's blog on cafebabel.com from India, 'Currypower'
Images: main and in-text hipsters in Melbourne © collectingmelbourne; Twerps courtesy of © Twerps official facebook page/ video (cc) modularpeople/ youtube
Translated from Eurosnobs in Australien: Kängurus und Kultur