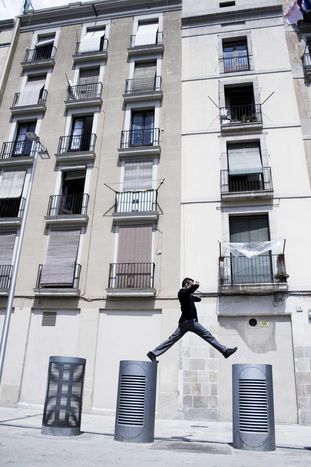 European theatre tips of the summer
Published on
Sam Mendes subtitled in Greek, Oscar Wilde in the open air in Regent's Park and the British Shakespeare company with Czech director Jiri Menzel in a castle in Prague - the best music, dance and theatre doses in July and August
Spain: catch Barcelona's greek festival ...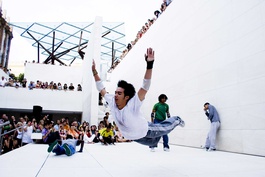 Until 2 August, Barcelona hosts a theatre festival of everything from Greek classics such as the Oedipus trilogy and the Iliad, through Shakespeare, up to the critiques of contemporary society in Stökolm, based on British playwright John Osborne's Look Back In Anger. This year, alongside traditional Greek works, Italian companies will also participate with plays in their own language subtitled in Catalan. The Spanish, Catalan and Italian co-exist in this multilingual festival whilst music and dance are given prominence
In various venues across Barcelona. More information here
... and the Mérida theatre festival
The Roman Theatre in Mérida (in Extremadura, southwestern Spain), is one of the remaining jewels from the days of Roman Spain. It will be host to the 55th edition of the Mérida theatre festival, one of the most important cultural events of the summer in Spain. Mérida will be basking in Greco-Latin classics such as Plautus' Twins and Euripides' Medea up to the end of August, as well as a variety of street events and parallel activities
Roman Theatre, Calle Diocles, 1. Tel. +34 924 009 480
France: Avignon theatre festival
Around 100, 000 people will visit the papal city this year to attend the 62nd edition of France's oldest theatre festival. The city will host almost forty theatre and dance shows in twenty different venues, including churches, cloisters and the famous papal palace. This year's programme will feature works such as Ciels by Wajdi Mouawad and Angelo, the Tyrant of Padua, the first theatre production by the French cinema director Christophe Honoré, best known for the films Dans Paris ('In Paris', 2006) or Les chansons d'amour ('Love Songs', 2007). However, in Avignon, man does not live by theatre alone, and there will also be ample opportunities to attend readings, exhibitions, debates and film projections
Check out the programmehere
Greece: Atenas-Epidauro festival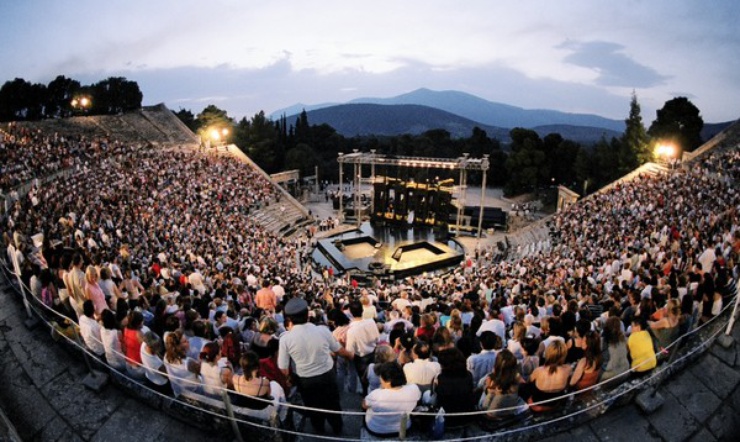 High quality productions are not lacking in this festival. American Beauty director Sam Mendes is also directing the cross-Atlantic Bridge Project, where American and British actors come together on the same stage. He will produce Shakespeare's The Winter's Tale in the Greek capital in an English production with Greek subtitles on 21 and 22 August. Before that, productions such as Aeschylus' The Persians and Aristophanes' satire of Athenian imperialism, The Wasps, will be staged during the first half of August
See all venues here
UK: Open Air theatre
The greenery of London's Regent's Park was the venue for The Importance of Being Earnest, Oscar Wilde's last comedy and one of his best works, with the last show on 25 July. Artistic director Timothy Sheader's interpretation of Wilde gives way to over fifty showings of the Broadway musical comedy Hello Dolly! from 30 July to 12 September. The Brighton-based foursome British Sea Power, Brixton crew Alabama 3 and experimental folk band Tunng will also be making an appearance on 16, 23 and 30 August respectively
Inner Circle, Regent's Park. Tel: 00 44 (0)844 826 4242
Scotland: Edinburgh fringe festival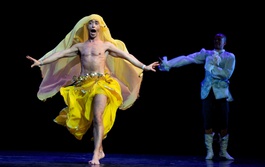 For many, this is the most important alternative theatre event in the world. The Fringe Festival will be filling Edinburgh's streets with animation from 7 to 31 August with the presence of thousands of artists in more than 200 venues. It is impossible to summarise the 2, 000 or so spectacles squeezed into three weeks, so we advise getting hold of a guide in one of the many official information points and picking and choosing from among the ample offerings
More informationhere
Croatia: Dubrovnik Summer Festival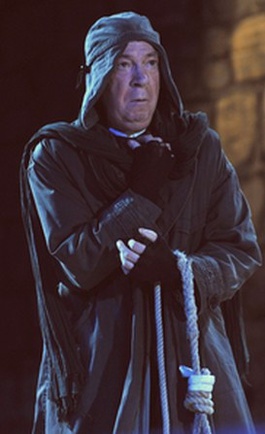 Called the Pearl of the Adriatic and possessed of six patrimony of humanity sites, Croatia's attraction for tourists is not merely based on beaches and monuments; the proof is that this will be the 60th edition of the oldest festival in Croatia, which features theatre, music, opera and dance. The theatre programme will close with Shakespeare's Hamlet on 24 August, and the National Philharmonic will sound the festival's grand finale on the 25 August
Check out the venueshere
Czech Republic, Slovakia: Summer Shakespeare festival
What luxury for spectators to attend works by Shakespeare in a castle in Prague! This festival does not only have an enviable venue; the film maker Jiri Menzel (Obsluhoval jsem anglického krále or 'I Served The King Of England', 2006) and the British Shakespeare Company will participate in this year's festival, which is scheduled to continue from 21 June until the beginning of September. Prague, Brno, Bratislava, Kosice and Ostrava provide the venues for a festival that has created strong links between the two organising countries.
There are plenty more where these festivals came from. Salzburg hosts a festival brings of classical music and theatre, and the 43rd Borgio Verezzi Festival in the Italian region of Liguria offers classical and modern works to spectators. All these festivals continue to offer the direct contact between actor and spectator that provides the key to theatre's authenticity
More details on venueshere
Translated from En verano, Europa tiene mucho teatro